Muslim immigrants' alternative terror: "I'm relieved my religion or nationality is not questioned, at least this time"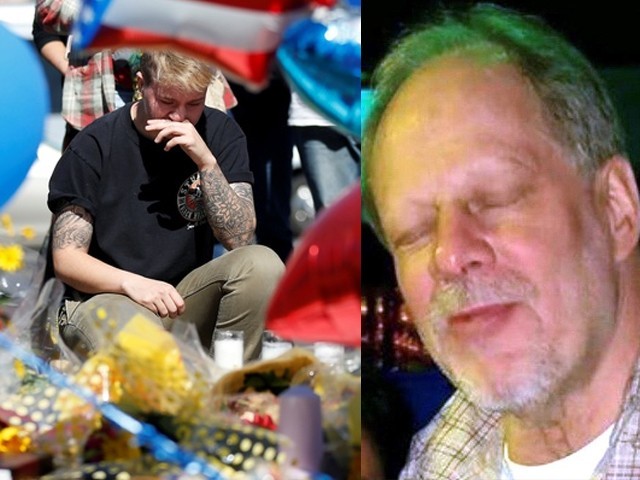 I am a Muslim American and have lived in Las Vegas for over 17 years. It is my city, it is my home, and this is where all three of my kids were born. They were born in three different hospitals; the very same hospitals, which are now treating victims of the Sunday night massacre. 
I am writing this to make a connection, a connection of love for the city, being invested in the city, being a part of the community and the very robust life of Las Vegas. Last night, as I saw the news unfold, I found myself in an unbelievable place; a place of real and alternative terror. These two kinds of terror have different meanings and they both haunt the lives of people.
Real terror is the extreme fear and anxiety we feel when our immediate lives, lifestyle and space are in danger. We are exposed to harm, at risk of losing our lives, incurring injury, or at risk of being forced to maintain a lifestyle that is not in agreement with our freedom and choice.
Alternative terror, on the other hand, is the terror all United States (US) immigrant Muslims feel, in the space/time when a mass shooting or any other kind of massacre occurs, until the moment the name of the gunman is revealed. Yes, all immigrant Muslims sit in fear and pray that the perpetrator of any mass shooting or heinous crime does not turn out to be a Muslim. They sit glued to their television screens, waiting to hear the name, and only start breathing again once they are made aware that the madman has no association to their religion or community. Sunday night was the worst kind of real and alternative terror that my family and the Las Vegas Muslim community suffered.
We got the news a little before 11:00pm Sunday night, and witnessed the sheer horror and the reality of it all. I kept thinking, this is awful on so many levels. The Strip is our hangout place, we love it, we own it and our kids usually go there to attend concerts. In fact recently, one of my kids was at the Strip and the other one near the Strip, for Life is Beautiful (LIB) and I Heart Radio music festivals. My husband was at the Strip earlier, the same evening of the horrid incident, for a friend's birthday. I was supposed to go out for dinner for a girl's night out the same evening. However, the plan frizzled out and I believe it was due to the God factor. I define this factor as deciding not to go somewhere or do something for no particular reason which results in us being saved from a dreadful incident. This hints at the fact that we were saved from harm because of God.
I say all this to imply that the Strip is a very robust part of our lives in Las Vegas, as it is for all Las Vegans. We were heartbroken, devastated; heart is where the home is and our hearts are in Las Vegas. This is our city, our home, our heart, our community, our neighbours, our friends, our Las Vegas Boulevard. We were experiencing all these emotions for our bright city. And then my 15-year-old said what my husband and I were already thinking,
"Mom, I hope the gunman is not a Muslim. If he is, I'm not going to school tomorrow."

"Yes, I hope it's not a Muslim, please God," echoed my older one.
And therein is our alternative terror, the biggest of terrors. I sat glued to the TV screen into the wee hours of the morning, to find out the identity of the perpetrator. Our collective anxiety to quickly learn the name grew. We wanted the name to be one that would alleviate our fears of any Muslim connection, hence clearing Muslims from the collective burden of guilt by association.
The next morning, I talked to Rahan Naushad Khan, a 29-year-old student who is studying at a local university and is a fresh immigrant to the US. According to him,
"As soon I heard the news, I was glued to the TV, and as the number of victims rose, I thought that this definitely shows signs of an extremist terrorism. Yes, I was apprehensive as to how I would face my colleagues at work, and my classmates at University of Nevada (UNLV).

Being a new immigrant, I was very excited to begin a new future here in the US, and especially Las Vegas which is a very calm city. I have not encountered any racism so far, but I did worry now as to how to attend class if this shooter turned out to be a Muslim or a Pakistani. I have seen so much violence and its aftermath in Pakistan, but I was never offered any counselling ever as a citizen or student. This is probably the reason why the stress and fear of unpredictable violence grows roots of detachment and insensitivity in people back home. Here, the difference I noticed is that the nation, regardless of how divided it has become, still rallies for support and comfort.

UNLV issued a statement in the wee hours of the night. It is still offering counselling, quiet areas for self-reflection, quizzes were delayed, late arrivals to class were confined, professors discussed the incident and whoever I came across said it was a sad day for them. A vigil was also held at UNLV where everyone came together to remember those who suffered in the attack. I feel that's what makes this country still great; its capacity to embrace all in time of need. I'm not sure if I'm glad that the shooter is a white man because the act is still gruesome regardless of the colour of skin, but yes, I'm relieved that my religion and my nationality is not questioned, at least this time. May all the souls rest in peace."
Nusrat Khan, a local school teacher, said,
"Honestly, the first thought on hearing this news was: Allah, please don't let it be a Muslim who did this! As horrific as it is, I am still relieved it was not caused by a Muslim. Yet, it's disturbing to see that the media is not calling it an act of terror! They would've not spared a breath had it been a Muslim.

That said, I'm extremely saddened and horrified by what happened and how unsafe happy events have become. As teachers, we were told not to discuss the event with our students, and if they brought it up, we tell them to go home and have their parents speak with them about it.

I think we all need time for this to register and to heal. We need to stick together as a community, Las Vegans holding hands!"
It was horrific to witness such amounts of stress and anxiety because of the incident that took place, the lives that were lost and the possibility of the attacker being Muslim. It is a sad position to find yourself in. An unfair position to be in, where hateful sentiments by a few have given rise to an alternative terror amongst Muslims, a kind of sentiment that implies guilt by association.
And that is just plain wrong.