ManUtd vs Barcelona: The Red Devils may be making a comeback, but will history repeat itself?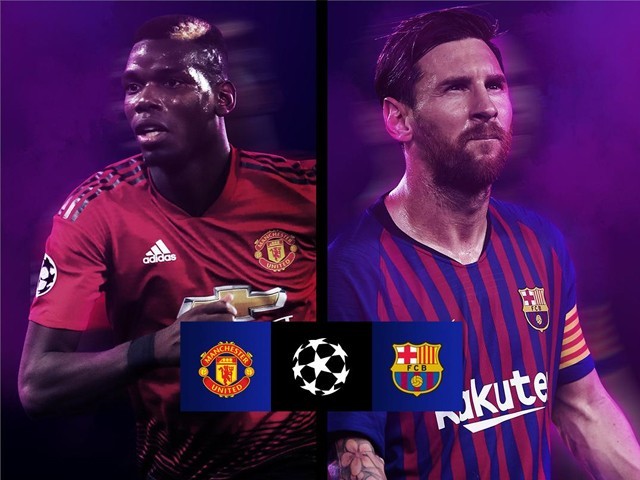 "Can Manchester United score? They always score. And Solskjaer has won it. Manchester United have reached the promised land."
Even if you are not a Manchester United fan, you would know that these lines are reminiscent of the 1999 Champions League final in Camp Nou, Barcelona. United made a historic comeback in the injury time and beat Bayern Munich 2-1, thanks to Teddy Sheringham and Ole Gunner Solskjaer, who netted the goals.
Who would have thought that the 26-year-old Solskjaer, who netted the winner for the Red Devils, would be managing Manchester United after 20 years and taking his side to his maiden quarter-final Champions League clash against Barcelona? At least I did not.
The 2018/2019 season involved two mixed emotions for Manchester United fans: waving a final goodbye to Jose Mourinho from England and welcoming club legend Solskjaer as the interim boss, who is now the permanent manager. Things took a turn for the Red Devils when the Norwegian took charge. The team started showing dedication and spirit which was clearly lacking before the arrival of Molde FK's manager.
The club's performance in the initial five months of the season raised some serious doubts over their Champions League qualification for the next year, but the Red Devils have performed well this season in Europe where they beat the Italian champions in Turin after being down 1-0 in the last moments of the match. It was perhaps Mourinho's biggest away victory as United manager but the circumstances did not stay in his favour when the club asked him to leave.
And then came Solskjaer.
Solskjaer has instilled new life and hope in the club. The boss saw his first club defeat against the French giants, Paris Saint-Germain (PSG), at Old Trafford in the Champions League Round of 16 but his side thrashed the French champions at Parc des Princes three weeks later. And now Manchester United has been drawn against the Spanish powerhouse, Barcelona, and Solskjaer will be traveling to Camp Nou once again after a period of two decades. However, this time he will not play, rather he will dictate from the sidelines.
It's a real test for Solskjaer and is one of the biggest managerial occasions for him to be at the helm when Manchester United will be fighting for their fate in Champions League against the Catalans. Can Red Devils climb the mountain in Spain and face the winner of the Liverpool versus Porto clash? The following are some things that can work in United's favour and a few odds that might work against them:
The favours
Red Devils have been intrepid this season in Europe so far after beating Italian and French champions away from home. Also, the team has overall looked strong under Solskjaer's leadership as the side has lost only three out of 19 matches since the former legend came to Old Trafford. We would also do well to remember that Manchester United were drawn against Barcelona in 2007/2008 Champions League, where Barcelona succumbed to United after failing to score a single goal in two legs. Perhaps they can achieve the same fate in the coming game?
Moreover, it's easy to say that United have flourished in the last three months and their players have found their lost form again, including Paul Pogba. The Frenchman could be the key against Barcelona as he has been phenomenal with his remarkable assists and goals under Solskjaer's supervision. Things do look positive for United now as the side is looking for their first silverware of the season after being eliminated from Carling Cup, FA Cup and falling behind in the English Premier League title race. Solskjaer's men are focusing on their mouthwatering clash against the Spanish opponent.
The odds
Manchester United's records do not speak well if we look at their last two Champions League outings against Barcelona. The Catalans completely destroyed United in 2009 and 2011 Champions League finals when they won astonishingly 2-0 and 3-1 in Rome and Wembley respectively. On both occasions, Barcelona was able to grab their hands on the European trophy. Over the last decade, Barcelona has stood only second to Real Madrid in winning the Champions League titles, winning it three times. The team triumphed in Europe in 2009, 2011 and 2014.
Winning the European tournament thrice in five years is indeed an alarming statistic for Manchester United. Furthermore, Manchester United won only one match this season at Old Trafford in the Champions League and that too against the Swiss minnows, Young Boys. The team fell miserable to Juventus and PSG at home and ended up with a goalless draw against Valencia in the group stage. Red Devils have also faced a number of injuries this season and were without almost all of their first-team players against PSG in France. Although some of the first-team players have returned from their injuries, it will take time for them to get back to their full form.
The team welcomes Barcelona at Old Trafford on April 11th (PST), before traveling to Camp Nou six days later. The last time Red Devils faced Barcelona at Old Trafford in Champions League, they won 1-0 after Paul Scholes scored one of his memorable goals in United's jersey and the team had Sir Alex Ferguson at the stands. This time, their former player and club legend will be preparing them against one of the best teams in the last decade. It's not an easy fixture at all as the team will need their maximum efficiency in both legs of the tie.
Keeping in mind the Red Devils' poor Champions League form at Old Trafford in this campaign, I predict a 1-1 draw or a 0-1 victory for Ernesto Valverde's men in the first leg. Despite all the odds which lie in Solskjaer's path, I'm adamant his confidence will be sky high after his team's tremendous battle at Parc des Princes which resulted in United's victory in France. But would that be enough to beat the Messi force?