A billion dollars and the demise of Manchester United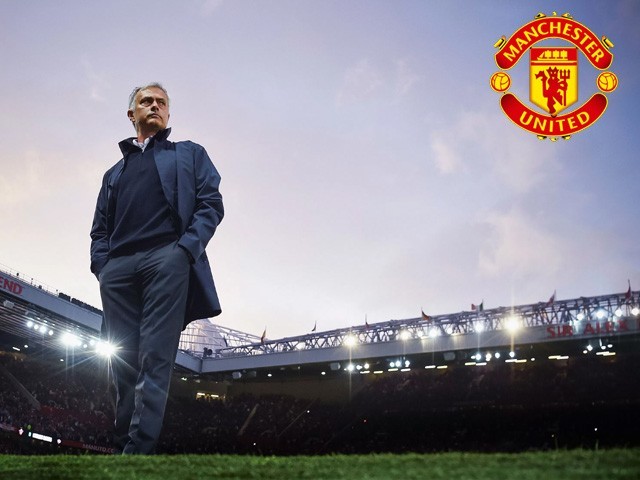 "It was the best of times; it was the worst of times… It was the season of light, it was the season of darkness, it was the spring of hope, it was the winter of despair."- Charles Dickens (A Tale of Two Cities, 1859)
Nothing describes the mood better in Manchester than Dickens's most famous quote. The followers of Manchester United enter the New Year burying any hope of a title challenge, while their neighbour seems destined to clinch another Premier League title, in a style reminiscent of Arsenal's Invincibles – unbeaten.
United have been replaced by their city rival, Manchester City, who is now the dominant power in the country. City has spent close to $1.2 billion (net spend: $850 million), since the summer of 2013 and have managed to build a fierce squad that is not just winning games but annihilating the opposing teams.
During the same time period, despite Jose Mourinho's appeal for additional funds, the Red Devils have expended approximately $1 billion (net spend: $700 million). However, in spite of this massive outlay, they have been unable to develop a squad that could rival the best teams in Europe.
In defence, it is baffling to see that United's right-back and left-back positions are often filled by players that were bought as attackers: Ashley Young and Antonio Valencia. At the centre-back positions, in the absence of Eric Bailly, we see Chris Smalling and Phil Jones – both of whom would struggle to get into any of the top teams in Europe. Yet, they maintain an impressive defensive record, due to the heroic efforts of one man – David de Gea.
Across midfield, United still lacks a genuine playmaker that could unleash the attacking capabilities of their forwards. They have been unable to find a reliable pairing, since the loss of Roy Keane and Paul Scholes. With an unlimited budget and arguably the best brand name in football, the blame for this lapse falls entirely on club management over the past few years, including legendary Alex Ferguson.
Mourinho's attempt at fixing the problem with Paul Pogba and Nemanja Matic seemed like a good solution, but their partnership is failing to deliver on the pitch – Pogba being the biggest disappointment. A player who was bought for a world record fee of $120 million, now valued around $109 million, looks ordinary in the centre of the park when compared with players like Kevin De Bruyne or N'Golo Kante.
Unfortunately for United, their problems do not end there.
In attack, both Anthony Martial and Marcus Rashford are better players than Romelu Lukaku, as witnessed in the recent win against Everton. Martial headed the attack for the first time this season in place of an injured Lukaku, leading United to victory with a well-deserved goal.
However, after spending a massive $100 million on Lukaku, few managers would risk dumping him in favour of someone else, halfway through the season. Lukaku has failed to convert easy chances, forcing his team out of the title race. Not to mention, he is horrible at defending corners as witnessed in the past couple of games. Even Mourinho couldn't help term the goals scored by the opposition, as "S**** Goals!" caused by the mistakes of Lukaku on at least two occasions, including at the Manchester Derby.
The only glimmer of hope for United at the moment is their manager, who has a track record of success with teams like Porto, Chelsea, Inter Milan and Real Madrid. He was handed a team, riddled with problems but has still brought them up to the second spot in just his second year in-charge. He was probably hoping to find a Didier Drogba in Lukaku; a mixture of Frank Lampard and Michael Essien in Pogba and those have been his biggest mistakes. Although in Matic, he might have found a Claude Makélélé.
Given the above issues, it is clear that United has turned into Mourinho's greatest challenge and the next few months will reveal if he can restore this club to its former glory or wreck his own career, trying to rescue a sinking ship.