The Spy Who Dumped Me is not the best spy comedy out there, but it is still palatable
The Spy Who Dumped Me can be described as a coarse feminist buddy spy comedy, that leaves viewers with the powerful image of women sticking together in the midst of an overblown entanglement with a world and agencies they have never encountered before.
The film is an addition to the league of Hollywood spy comedies such as Get Smart (2008), This Means War (2012), The Man from U.N.C.L.E. (2015) and Spy (2015). The only difference is that this film revolves around two female friends who are suddenly caught in a state of pandemonium as they get involved in the dangerous and chaotic world of spies.
It seems director Susanna Fogel is keen to highlight the theme of female friendship, as she cultivated her film's name from the Roger Moore starrer The Spy Who Loved Me (1977) but changed it with a slight twist.
Just like her directorial debut Life Partners (2014), Fogel's latest venture is also about two close female friends, Audrey Stockton (Mila Kunis) and Morgan Freeman (Kate McKinnon). The story's focal point gyrates on these women getting involved in situations that are perhaps only orderly in their disorder.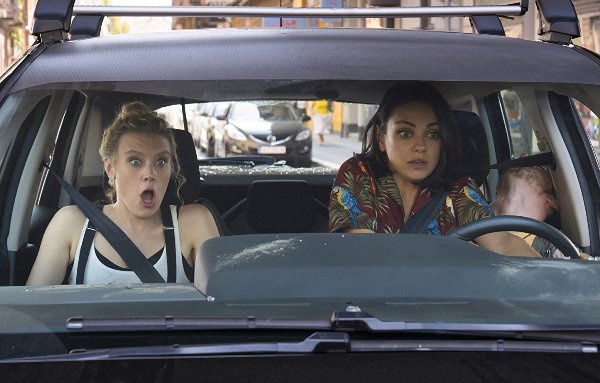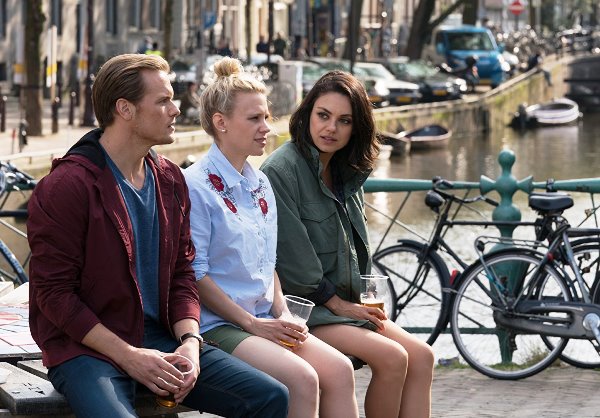 The Spy Who Dumped Me follows the story of Audrey, a 30-year-old marketing associate going through a bitter breakup. Her boyfriend Drew (Justin Theroux), an undercover CIA agent, dumps Audrey through a diminutive text message.
"Some bad people are after me… now they're after you."
Although Drew's intention was to save her from future jeopardy, destiny drags Audrey and her best friend forever (BFF) Morgan in the exact menace that her beau-cum-spy endeavoured to protect her from.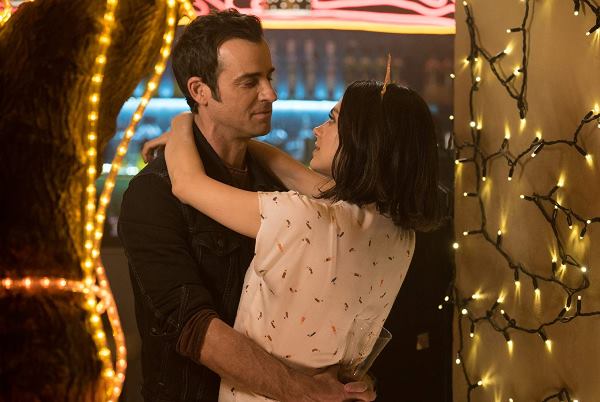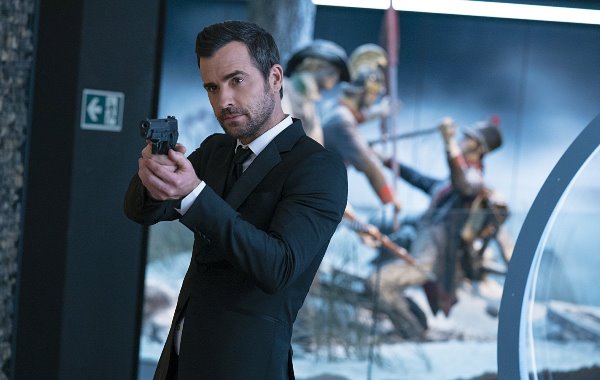 After discovering the truth, the two friends set for Vienna to save Drew's life by fulfilling his unfinished job – delivering a bundle to an unknown yet assigned person. Subsequently, they are welcomed in the homes of many eminent musicians, scientists and philosophers, with a non-stop sequence of loud blasts and horrifying gun shots. Frightened yet determined, both Audrey and Morgan dodge everything that comes in their way – including assassins.
The rest of the plot is set against car chases, live firing, torture and explosions, amid some witty dialogues and outrageous action sequences that last till the very end. The action sequences will remind you of the Tom Cruise and Cameron Diaz starrer Knight and Day (2010), as well as the recently released Mission: Impossible – Fallout.
The most relatable and enjoyable part of the entire film is the friendship between Audrey and Morgan. In between scenes where their lives are constantly in danger, both friends briefly halt just to enquire about the other's mental health and physical condition, all the while encouraging each other with compliments admiring their valour and stamina. Such caring and sharing in the middle of hilarious but dicey situations will probably be quite relatable for a majority of women who share a robust bond with their BFF.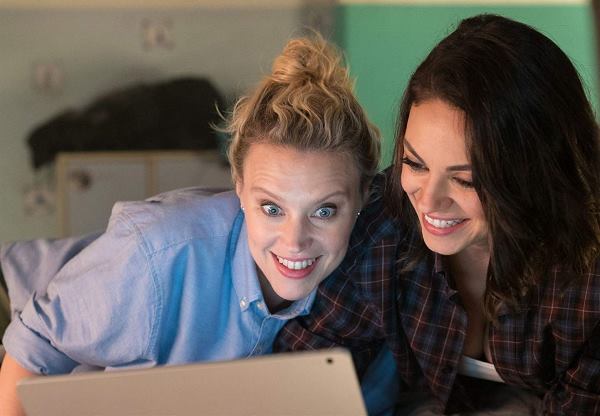 Kunis plays a mature woman who is immature when it comes to her future endeavours, and she does a good job at conveying her comic timing throughout the film. On the other hand, McKinnon portrays Morgan as the fashionable yet crazy friend who is ready to deliver a continuous, sarcastic rant about everything and anything at the drop of a hat. She delivers the oomph her character requires with liveliness and creativity.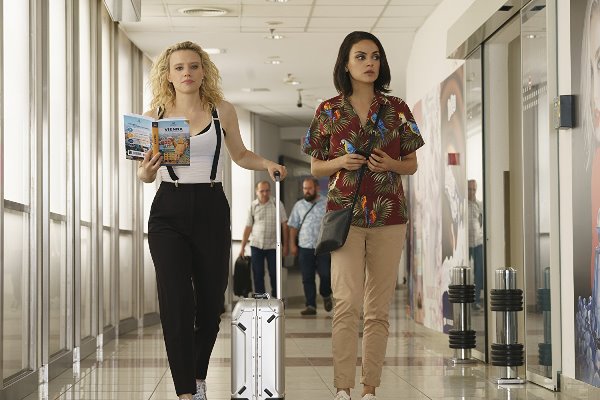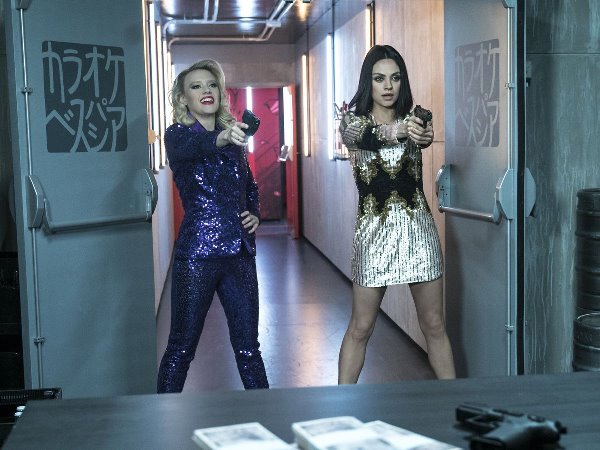 Despite the plot making little sense overall, both Kunis and McKinnon share great chemistry on screen, becoming the only working factor in the director's fizzy espionage slapstick. It is very interesting to know that both leading actresses, Kunis and McKinnon, were not acquainted with each other before the film began shooting. However, no one can judge from their uninterrupted empathy and friendly banter that they have never worked together or were not familiar before this.
Fogel, who is also the co-writer of film's screenplay, tried her best to evade the most common cliché of having a misunderstanding and split between the two friends that must be fixed before the film ends. She highlights another aspect of female friendships usually missing from the big screen – women can stay together and care for each other, even in the most difficult times. Fogel's movies usually confront gender stereotypes by portraying females as diverse protagonists, and this film manages to do the same.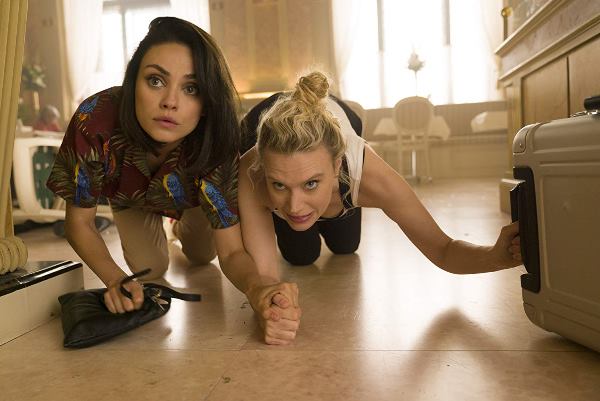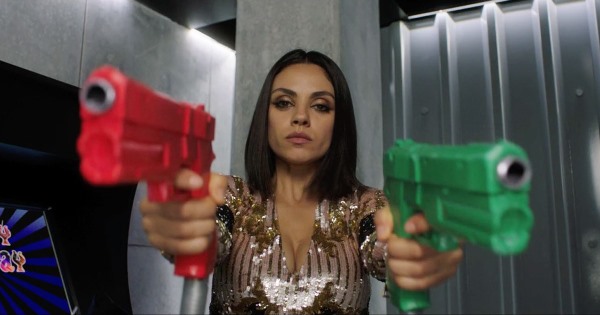 However, once the film enters its second half, the screenplay starts to lack substantial plot twists while also missing out on captivating moments or jokes that are actually funny.
All in all, Fogel's The Spy Who Dumped Me is not a work of realism. It is neither the funniest nor the most ingenious spy drama, but nonetheless comes across as a package of funny situations full of hilarious errors, traumatising action, covert villains and mediocre performances. The movie remains palatable, but it is obvious that the two-hour run time is too much for such an average comedy film. Perhaps if the film had ended half an hour earlier, it might have been more enjoyable and less of a drag to watch.

All photos: Lionsgate Entertainment