Tom Cruise's deadly stunts in Fallout prove why his missions are never impossible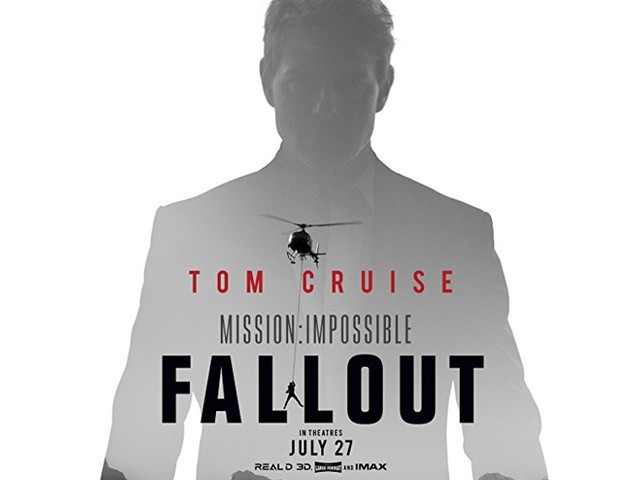 Mission: Impossible – Fallout is the sixth iteration in what is now an already established and long-running franchise. It is as synonymous with Tom Cruise as Robert Downey Jr is with the character of Iron Man (Mission: Impossible series of feature films predates Iron Man series mind you). It is directed and produced alike by Christopher McQuarrie, who also directed the franchise's previous rendition of Rogue Nation in 2015.
Henry Cavill (The Man of Steel), Vanessa Kirby (The Crown) and Angela Bassett are the newbies joining the franchise with this movie. Actors reprising their roles from previous films include Simon Pegg (Star Trek/Shaun of the Dead), Sean Harris, Ving Rhames, Rebecca Ferguson, Alec Baldwin and Michelle Monaghan respectively.
I will try to give away as little as possible in this blog. The story of this chapter starts when an Impossible Mission Force's (IMF) mission goes appallingly wrong, and Ethan Hunt (Cruise) and his band of teammates must undo what has happened and create a counterbalance to make sure that the proverbial good always triumphs over evil.
Furthermore, the plot exhibits Ethan coming head-to-head with the antagonist Solomon Lane (Harris) who is hell bent on unleashing a nuclear attack onto the world, thanks to his anarchist cum megalomaniac disposition which borders insanity at best.
Although Solomon doesn't exude any classical traits when it comes to being the signature bad guy and villain, he seems like all talk and no show. In fact, the real menacing antagonist for Ethan can be the moustache-sporting August Walker (Cavill) who is CIA's Black-Ops assassin. He is put in charge to "watch" and supervise Ethan's team to make sure they don't mess up. However, without spoiling anything, let's just say that Ethan and Agent August don't always see eye-to-eye. Ethan would rather be on his own rather than be "hawk-eyed" by a CIA watchdog all the time.
As CIA chief Erica Sloan (Bassett) so eloquently puts it in the movie,
"If Ethan is a scalpel who's tactical and exhibits finesse in his work, Agent August is a hammer exerting sheer blunt force trauma in order to get the job done."
After almost two decades since the first movie came out and in totality five movies later, it does get a bit monotonous and repetitive, perhaps because every "i-m-possible" (pun intended) and conceivable action plot or stunt has been performed in previous chapters, including crazy fight sequences, bike stunts or the famous Burj Khalifa action set piece done in Ghost Protocol.
Despite this, Fallout doesn't disappoint, as it broadens and enhances the whole Mission: Impossible experience much further. The crown jewel, so to speak, in this particular franchise has always been Cruise performing his own stunts. Same is the case this time around too and it is actually very hard to believe that those are real stunts and not CGI.
As a whole, Mission: Impossible movies' complex and intricate plots coupled with interchangeable plots that feel a bit "assembly line-ish" are all but a means to an end. They are a side show that give way to Mission: Impossible's death defying action set pieces that have been a hallmark and signature of the franchise for a very long time, and this movie is no different. These adrenaline packed yet tense action sequences carry the movie on their shoulders, even when the movie feels a bit of a drag, owing to its convoluted plot.
With exotic locales such as Paris, London, New Zealand, Norway and also the UAE, there's plenty of scenic "eye-candy" moments, but make no mistakes, this movie's driving force that sustains the inertia and momentum alike is no one else but Cruise. The stunts are so deadly that I have to reiterate their hold-your-breath importance. He may seem crazy to be performing these kinds of almost-certain suicidal stunts, but he has done it for real.
From leaping and jumping off tall buildings, crashing helicopters, ramming a truck into oncoming vehicles, car chases in Paris, everything's real and not a pixel of it is CGI-based. In short, Cruise excels yet again in proving that despite bordering old age he has what it takes to carry forward a billion-dollar franchise.
Another worthy inclusion is White Widow's (Kirby) character, an underworld broker, who gives "La Femme Nikita cum Femme Fatale" vibes.
To sum it all up, combined with an almost crazy concoction of exhilarating stunts, insane driving sequences and tight writing, this movie is a welcome addition to what was beginning to feel like a "dated" franchise. It comes highly recommended and is playing in a cinema near you.
All photos: Paramount Pictures