A refreshing new-age film, 'Sonu Ke Titu Ki Sweety' is a cult classic we will be rewatching for years to come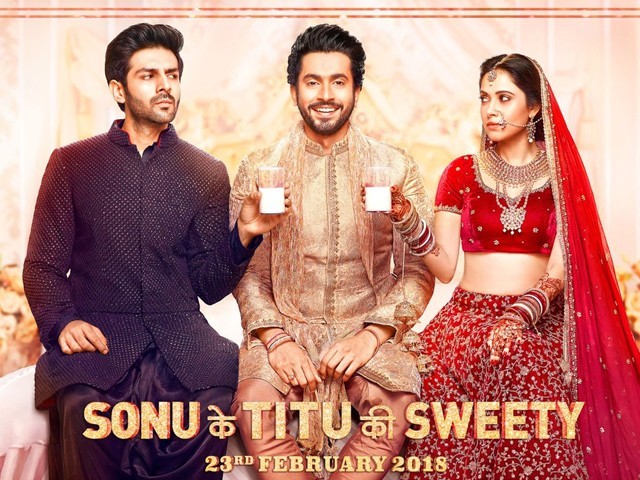 Luv Ranjan is a director who knows his craft impeccably. With films like Akaash Vaani and the Pyaar Ka Punchnama series, Ranjan proved that he is the torch bearer for new-age and unorthodox filmmakers in Bollywood. He has received both critical and commercial appreciation for the writing and direction of his previous films – a rarity for new filmmakers experimenting with the genre. Ranjan's latest offering, Sonu Ke Titu Ki Sweety, has piqued the curiosity of viewers with its quirky trailer, and made audiences wonder if the movie will do justice to the 'best friend versus girlfriend' trope that has been attempted by Bollywood multiple times already.  
The plot of the film revolves around three main characters, as the title aptly reveals. Sonu (Kartik Aaryan) and Titu (Sunny Nijar) have been best friends since childhood, and given their personalities, Sonu is in charge of every decision pertaining to Titu's life, ranging from food to relationships. Things change, however, when Titu's family decides to get him married to Sweety (Nushrat Bharucha), who Sonu thinks appears to be too good to be true.
Sweety's growing control and influence over Titu's life ensues a battle for dominance between the best friend and the girlfriend. What happens next is a unique and very interesting take on romance, infatuation and bromance – a kind never before witnessed in Hindi cinema. To find out how different Sonu Ke Titu Ki Sweety is from anything you've ever seen before, you have to watch the film.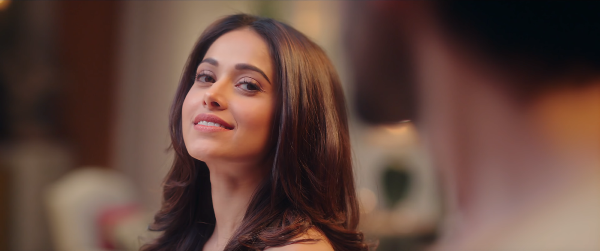 For as long as one can remember, 'bromance' has been considered an integral part of Bollywood movies. From Amitabh Bachchan and Shashi Kapoor, Jackie Shroff and Anil Kapoor, Akshay Kumar and Saif Ali Khan, and most recently, Ranveer Singh and Arjun Kapoor, we have our favourite pairs who have entertained us onscreen with their friendship.
However, none of these have been portrayed with the natural ease and relatability that Kartik and Sunny have managed to pull off. Given that this is a new-age film, it showcases the bromance with an effectiveness that makes it easy to relate with younger audiences.
Kartik Aaryan steals the show in almost every scene, even when he is standing idle in the background; his body language is supremely powerful. His flair and spontaneity reminds one of a younger Akshay Kumar, and his potential makes it clear that he will go far as an actor.
Nushrat Bharucha is strong in her character; her 'girlfriend' aspect is not limited to a sweet or attractive woman; she is feisty and fights Titu without backing down, doing justice to the main battle the plot is centred upon.
Sunny Nijar has a few scenes where he shows his emotional side, and is terrific in them all.
Ishita Sharma, who has starred in several of Ranjan's earlier projects, is also there and gives a decent performance as well, adding vivaciousness to the film.
The surprise package of Sonu Ke Titu Ki Sweety, however, is undoubtedly the veteran actor, Alok Nath. The 'sanskaari bauji' (traditional father) has now transformed in to a dadajee (grandfather), who uses curse words like water and has a very volatile personality. All of Alok's scenes are gems, and he is fantastic in every one of them.
Rajesh Jais, the actor who plays Babu, also deserves a special mention for his superb performance.
The film, which does not star popular mainstream actors, banks on its stellar performances, promising background score and fresh script. The music has been received positively by audiences, while the dialogues are refreshing and clap-worthy, not only engaging viewers but also having great repeat value. Some of the film's most memorable dialogues include:
"Ladki aur dosti mein hamesha ladki hi jeetti hai."

(Between a friend and a girlfriend, the girlfriend always wins.)

"Raakhi ki keemat tum kya jano, Ghasita Mal Babu?"

(How would you know the worth of a raakhi, Ghasita Mal Babu?)

"Main poora nahin parr raha tujhe?"

(Am I not enough for you?)

"Halwayee hain hum; pregnant baad mein karaingay, mota pehlay kardaingay."

(We're confectioners; we'll impregnate you later, make you fat first.)
There is no doubt that Ranjan has delivered with his new film and done justice to his body of work. Sonu Ke Titu Ki Sweety is the most refreshing and engaging film to emerge out of Bollywood in recent times. Not only is it funny and emotional in equal parts, it is also entertaining and hilarious. Anyone who wants to get their money's worth and be thoroughly entertained for two-and-a-half hours, this film is a must-watch with all the essential ingredients. It's not at all similar to earlier films like Mere Yaar Ki Shaadi Hai, Mujhse Dosti Karoge!, Saajan or Deewana Mastana; it is unique and has the potential to become a cult classic that we shall enjoy for years to come.

All photos: Screenshots