Did we catch the right man in Zainab's murder?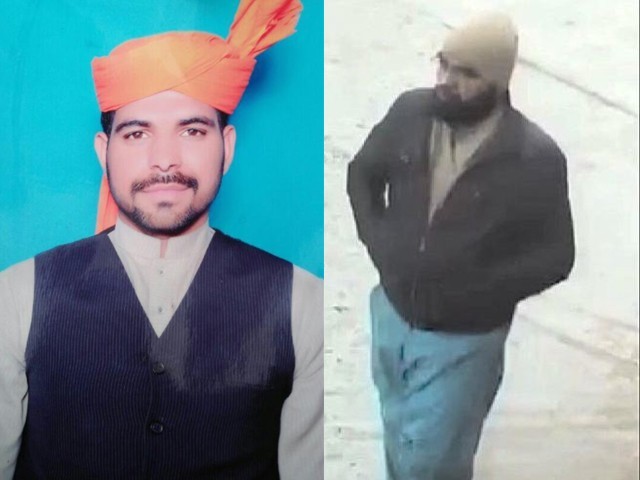 After weeks of hoping, praying and demanding justice, we have finally been presented with a man being deemed the main culprit in the Zainab rape case. However, in light of all the information that was revealed to us earlier, along with the hurried nature of this capture, I remain unconvinced that Imran Ali Arshad is the man who not only raped and killed Zainab, but also seven other little girls since 2015.
What is certain is that if the Supreme Court (SC) had not ordered the police to find the killer within 72 hours, the police would never have acted so. Knowing the way our police functions, even if they had caught the real culprit, his release would probably have been secured in exchange for money. Naturally, given the way events have unfolded, I am not alone in being doubtful of the results.
Zainab murderer arrested i am still doubtful is he real culprit or fake criminal by punjab police like fake encounters to defuse this case and to stop media coverage #ZainabMurderCase

— Aaliya Shah (@AaliyaShah1) January 23, 2018
"Imran is said to be a relative of the deceased." Why didn't the family recognise him through CCTV footage? Also, the suspects DNA matched that found on ten other girls who were raped and killed. #Zainab

— Benazir Shah (@Benazir_Shah) January 23, 2018
He looks nowhere even close to the killer captured on CCTV camera. I think they have tortured him into confessing.

— Soumyadipta (@Soumyadipta) January 23, 2018
Some people feel that the man who can be seen in the CCTV footage appears to be different from the profile of the suspect arrested. Others wonder if he was a neighbour, why wasn't he investigated earlier? There are conflicting reports in this regard, with some suggesting that Zainab's family had told the police that Imran was someone they trusted, who also frequently visited their home and also participated in the protests held against Zainab's murder, which is why he was let go by the officials in the first place.
Zainab's suspected killer and rapist Imran Arshad was not only a neighbour but was known to her & her family — would visit her house and several times she would go accompanied by him: police

— omar r quraishi (@omar_quraishi) January 23, 2018
According to the neighbours, the police did ask Imran to go with them for questioning, but he started frothing at the mouth and had a fainting episode, while his mother screamed that a pious, God-fearing person like him could never be a rapist or a killer. The neighbours also intervened, claiming that Imran was a deeply religious man who recited naats and offered prayers regularly. Thus, at the time, the police had "no option" but to free him. In fact, in pictures taken during Zainab's funeral, Imran can be seen a few feet away from Dr Tahirul Qadri.
It appears that Zainab's suspected killer Imran Arshad was also present at her funeral pic.twitter.com/0xud1sPxlO

— omar r quraishi (@omar_quraishi) January 23, 2018
Intelligence agencies confirm that Zainab's serial rapist and killer Imran Ali Naqshbani was involved in attacking parliament building during 2014 dherna, was bodyguard of Dr Qadri, led PAT & PTI workers to attack police, hes a trained militant pic.twitter.com/e7Zthgr5fo

— Sarah Jawad (@SarahJawadKhan) January 23, 2018
To rub salt on our wounds, the Chief Minister of Punjab, Shehbaz Sharif, addressed a press conference in which he took all credit for solving the case. He also couldn't resist reminding the nation about the case of Asma, a little girl from Mardan who met a fate similar to that of Zainab and whose case remains unsolved. He seemed to be insinuating that just because the Punjab police "succeeded" in solving Zainab's case, while the police in Khyber-Pakhtunkhwa (K-P) remain in the dark, somehow the Punjab government is better than the one in K-P. At this point, one can only remind him that Punjab has been in his control for the past 10 years, yet neither its police nor its government did anything when the first rape and murder of a little girl was reported two years ago, nor when the Kasur scandal broke out in 2015.
In fact, in my opinion, Shehbaz is equally responsible for the ensuing deaths of seven innocent little girls, because his policemen did not do what they are paid to do, but were instead used mainly for the protection of the chief minister and his cronies.
This is a really awful time to take "credit" for things @CMShehbaz. Little children were raped and murdered on your watch. You caught a murderer but instead of fanfaring abt how great you are, take steps on never letting this happen again. Zainab's death was a collective failure.

— Mahwash Ajaz (@mahwashajaz_) January 23, 2018
Furthermore, whether or not Imran is the real killer, the police are also responsible for the rape and murders which this man is alleged to have committed. The court should order the punishment of all those police officers who failed to take action after the first rape was reported in 2015. The punishment should also fit the crime, and not involve mere suspension or being posted as officer on "special duty", which is what is usually done whenever a policeman is found to be negligent; case in point: Rao Anwar.
We know that our ruling politicians appoint unqualified and unsuitable persons from their home towns to work as policemen, particularly in Karachi, where several extrajudicial incidents have taken place, including one in which the cops killed four young men in cold blood. They act as if they are above the law – perhaps because in this country, they are – and would never be held accountable for such fake "encounters". Their leader, Anwar, was caught trying to escape to Dubai after killing an innocent man, Naqeebullah Mehsud. Anwar is reportedly a favourite of those who rule over the unfortunate province of Sindh, and has been suspended several times in the past, only to be re-instated again. Naturally, with such powerful people backing him, Anwar has supervised the killing of about 300 people, claiming that they were militants. In light of these new developments, the court should investigate all these murders and determine how many of the victims were actually innocent.
Just a few months ago, there emerged another case of a "fake encounter", as video footage showed Faisalabad police pumping bullets into a man called Asif Sardar. Even though he had surrendered and posed no apparent threat, the police later claimed he had opened fire at them first. An investigation conducted last year of 20 police encounters determined that in six such encounters, the police had misused law and had exceeded their powers. Things have become so bad that the common man is now dreadfully afraid of the police. Most people who have been held up, a very common experience for those who live in Karachi, are too scared to go to a police station to report the crime. They fear that they will either be robbed by the cops in exchange for their freedom, or made to forcibly confess to having killed someone or robbed a bank.
As for Zainab's alleged killer, he has already been presumed guilty, after being condemned by the chief minister of the province. Given the state of our police, and after such extensive media coverage, especially after Shehbaz's press conference, the accused is unlikely to get a fair trial.
Thus, if Imran is shot dead in an "encounter" while allegedly trying to escape, or if he ends up committing suicide before his trial, we should not and cannot be blamed for suspecting that the real killer is someone who is still out there, while Imran is presented to us as a scapegoat. No matter what happens, however, Shehbaz should be made to realise that due to his inaction in the past, ultimately he, too, bears responsibility for the brutal murder of the eight little girls in Kasur.
Loading ...