Women helped bring PTI to power, and now it turns its back on them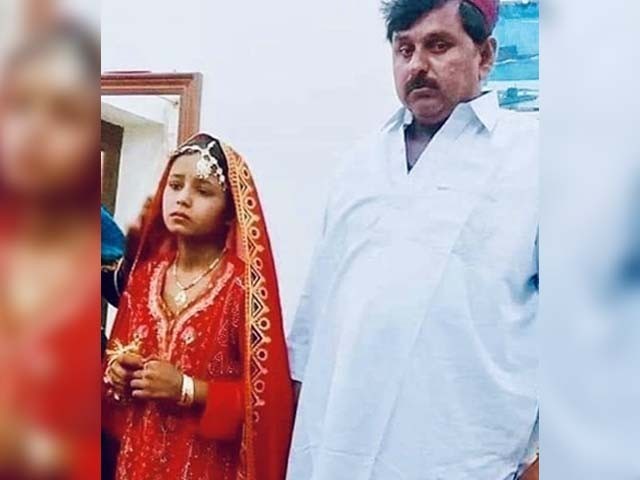 The Pakistan Tehreek-e-Insaf (PTI) has presented itself as the party that will bring change to Pakistan and save the human rights record of the country. In this vein, PTI has built its supporter and voter base at the hands of Pakistan's youth and its women. Women have played a key role in bringing the organisation into power, both in terms of electoral candidates and their participation in its jalsas. These women were ridiculed by other parties but they were encouraged by PTI to play their part as half the population of the country.
However, PTI's record when it comes to women leaves a lot to be desired. Specifically since assuming power, PTI has fumbled along sexist lines, often stumbling and stuttering. From Faisal Vawda's derogatory remarks, to Asad Umar and even Imran Khan's casual sexism, PTI seems to have been led astray. But these pale in comparison when it comes to the legislative change PTI has failed to bring.
Recently, Ministers Ali Mohammad Khan and Noorul Haq Qadri not only vehemently opposed the Child Marriage (Restraint) Bill, but the party refrained from voting in the Senate. The bill eventually passed without its united support.
Needless to say, any silence or opposition here is a crime in itself, for women continue to suffer at the hands of society due to poorly drafted laws and the guise of religion. The bill was opposed due to religious reasons by conservative members of the Senate, and the Council of Islamic Ideology (CII) leaders opposed it as well, suggesting that awareness programs, not legislation, are the solution against child marriage.
A very big thank u to all my Senate colleagues who joined forces to defeat loud opposition by PTI Govt, JUI and JI on final voting on my Child Marriage Restraint Bill! The bill passed all phases and defines childhood at age 18,as in Sindh. Marriages under age will b criminalised

— SenatorSherryRehman (@sherryrehman) April 29, 2019
Minister Ali Mohammad Khan on the floor of the house told his own party colleague Ramesh Kumar that he had no business moving a bill on #childmarriage as he was a Hindu. Later he said the bill should be sent to Council of Islamic Ideology. pic.twitter.com/zYDgzG2kQD

— Naila Inayat नायला इनायत (@nailainayat) May 3, 2019
In a country like Pakistan, where women's rights are quashed even in the top ranks of society, the reliance on awareness programs alone to curtail this issue is insufficient. This problem clearly requires immediate attention through proper legislation, which can be followed by awareness programs. After all, we have seen how our women have been tortured, forced, harassed, raped and killed in matters of vengeance and honour. Thus, to expect fruits from just one seed in the ground is foolhardy.
Ali Muhammad objected on #ChildMarriageBill as if he had already decided that it's unislamic & someone who belongs to a minority community (non-Muslim) had no right to speak on this issue. Just imagine what sort of Parliamentarians Pak will have after mainstreaming the extremists pic.twitter.com/B5FBn0U58O

— Asma (@AsmaZhk) May 4, 2019
It is aggravating to witness that even in the 21st century, child marriage remains a raging problem as we remain cursed with lawmakers unwilling to give the matter the required attention, while religious fanatics dictate outdated social norms. Despite the growing awareness regarding the paedophilia prevalent in Pakistan and the numerous cases of children raped and murdered, our government continues to ignore this matter.
Child Marriage Function was stopped by Kashmore police in time, case registered immediately, culprit arrested and child girl sent back home. And it all happened in less than 24 hours, dear friends. Life of a 10 years old innocent girl was saved yesterday by Police. pic.twitter.com/nBhNwy7flv

— Addl IGP Dr Jamil Ahmed (@jahmed95) May 3, 2019
The child girl, #Maluka Guddi, Safe & Secure at Fairy Home Sukkur. not handed over to her cruel parents who arguably sold her for 250000 rupees to a 40 years man, #EndChildMarriage

When you educate a girl, you educate a nation. pic.twitter.com/ZjPZv1E7ob

— Ayaz Buriro (@AyazBuriroPPP) May 4, 2019
After the passing of this bill in the Senate, a 10-year-old girl was saved before she could be forcefully married off to an old paedophile; this bill saved the life of this young child, only proving the necessity of this law in our country. The picture above not only shows a child sobbing in fear, but also reveals the rot that exists in our society in the form of men who continue to exploit the powerless, innocent segment of our society. If not put an end to immediately, there is no saying how much worse things will get as young girls continue to be crucified in the wake of weak laws and a lack of consent.
It is thus clear that child marriage is an issue Pakistan needs to get ahead of. Then what possible justification can PTI offer for doing the exact opposite of what the party was elected for? It is unsurprising to see religious parties expectedly playing the religion card, but what excuse can PTI offer, when the organisation came in on the ultimate 'woman card': to mobilise half the population of Pakistan? All this does is indicate the mindset that prevails all throughout the country, whereby no matter what political party you belong to, women are treated as pieces of cattle – born and bred to be wedded off as soon as possible with the sole purpose of procreation, without considering the various health hazards associated with early marriage or their choice as human beings with rights.
What makes this worse is PTI's inability to recognise its mistakes and rectify them accordingly. It must not be forgotten that this party referred the Khyber Pakhtunkhwa (K-P) Women Protection Bill to the CII instead of passing it, or that it vehemently opposed the passing of the Protection of Women Against Violence Bill in the Punjab Assembly.
Given the mindset that prevails across the country, where women are kept oppressed so their purpose is restricted to reproduction, it is very important for lawmakers to look beyond cultural inhibitions and take action to secure half of the Pakistani populace. In contrast to the piercing silence from PTI's leadership, especially PM Imran, the Pakistan Peoples Party (PPP) Chairman Bilawal Bhutto Zardari was vocal and reiterated the need to put an end to child marriages. In the same spirit, one would expect Imran to publicly address this issue and take the bull by its horns by at least acknowledging the existence of this problem.
UAE marriage age is 18, Indonesia is 18 & Turkey is also 18. Are they not Muslim countries? In Sindh where marriage age is 18, we saw how law stopped an adult marrying a 10 year old! Every 20 minutes a girl dies in Pakistan as a result of underage pregnancy. #EndChildMarriage

— BilawalBhuttoZardari (@BBhuttoZardari) May 4, 2019
The historical significance of women's participation in bringing PTI to power cannot be overlooked. However, the precedence set – first by PTI in K-P and Punjab and now by PTI lawmakers nationwide after coming to power as they oppose laws that give women basic rights – must be seen as a grave misdemeanour by what was once considered a progressive, women-friendly organisation.
Despite not being proven in the court of law, the allegations of misogyny struck by former MNA Ayesha Gulalai and journalist Reham Khan still echo in the minds of several people. What worsens the situation is PTI's inability to respond to criticism with sanity, as it resorts to sexist statements which only further ignite chaos. As a woman and a PTI voter, it is disheartening to witness PTI's lack of consideration for the women it courted when trying to gain power but discarded soon after assuming power.
As prime minister of Pakistan and the head of PTI, Imran must focus on keeping his house in order, specifically when it comes to ensuring his people have basic rights and equal opportunities. He must push to make this bill a law in order to reiterate to the people of Pakistan that the country is no longer hostage to misplaced cultural conventions or traditions, but is on the journey to what will be a safer and more woman-friendly region.