Despite criticism, Kangana Ranaut is back with Simran to prove that she's the real queen of Bollywood
If someone can be trusted to pull off a stellar performance in a female-centric movie, it is definitely Kangana Ranaut.
Ranaut has been one of those resilient actresses who can very well manage to carry a film solely on her shoulders. Despite controversies, criticism and poor performances by the rest of the cast, she has never failed to amaze us.
Her movie Queen, for example, has been the best performance of her career, setting a precedent for contemporary actresses to follow. Her performance in Tanu Weds Manu Returns was also exemplary and overshadowed all the other actors in the film.
Now in and as Simran, we anxiously await another grand entertainer, single-handedly delivered to the audience by the queen of Bollywood, Ranaut.
Before watching the trailer, the name Simran automatically painted a picture of Dilwale Dulhania Le Jayenge (DDLJ)'s lead actress in my mind. Thanks to Raj, Simran and their perfect love story, Simran has been one of the few well-remembered and iconic characters of the Indian film industry.
In DDLJ, Simran is a girl who has big dreams (mostly about a boy) that she writes about in her diary but cannot express in real life. She's a girl who is trapped in societal customs and family traditions despite being an Indian expat living in London. This is the Simran we have always known.
However, after watching the quirky and fun trailer of Simran, I realised how much the Indian film industry has evolved since the times of DDLJ. Movies were continually male-dominant whereas the females were always portrayed as submissive, damsels in distress who the hero had to fall in love with and save them from their miserable lives.
Therefore, it is refreshing to see that filmmakers have finally started putting their faith and investment into female-centric films. These strong female characters resonate a great deal with the female audience and even men.
Directed by Hansal Mehta, Simran entails the story of a vibrant and slightly eccentric girl. She is an expat from the looks of it and is a 'divorcee' as her father titles her in the trailer. Upon viewing the trailer, we are almost immediately reminded of Ranaut's role in Tanu Weds Manu. Similar to Simran, Tanu was also a high-spirited girl who hated being restricted to the four walls of a box and was quite rebellious and destructive in nature.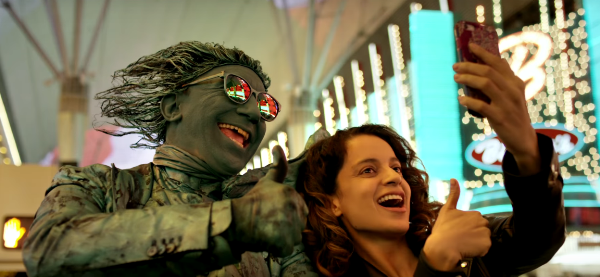 We see the same traits in Simran as well; however, she takes rebellion to a whole new level. Simran gets an adrenaline rush by getting involved in gambling and crimes such as stealing.
In terms of her role, Ranaut's character in Simran is similar to the one we saw in Katti Batti.
I'm sensing a pattern in the kinds of roles Ranaut is being offered due to her previous performances. Filmmakers need to realise that although those characters were incredible, we, as an audience, always crave something new.
So let's hope Simran is able to offer something different and unpredictable.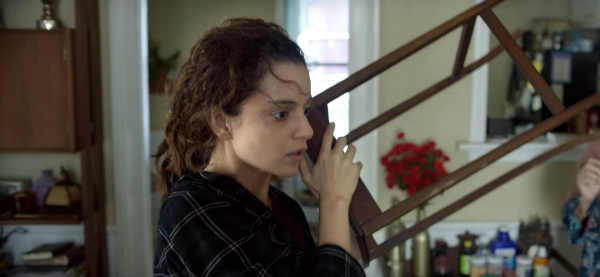 The three-minute trailer is packed with a variety of emotions, drama, thrill, humour, romance and crime, all showcased through the versatility of Ranaut's expressions. One thing is for sure though, that the trailer is exciting and appealing enough to rope in cinemagoers.
That being said, I'm not entirely sure if the filmmakers were able to create a storyline engaging enough to entertain us for the stretch of the movie. Furthermore, we see no other significant actor in the remaining cast which could have added to the appeal and experience of watching this film.
Women-centric films should be encouraged and after decades of hero-focused films, it is high time that such content is seen on the big screen. However, due to lack of a solid plot and captivating screenplay, such films often fail to do well or are not able to resonate with the public, for example, Sonakshi Sinha's recent film Akira.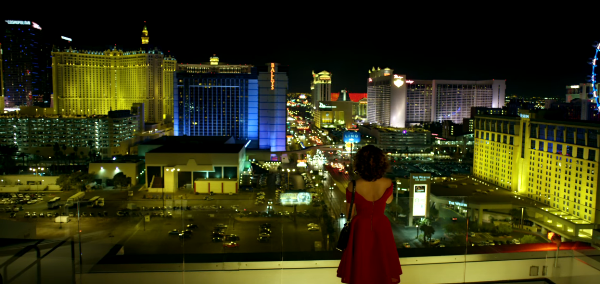 Dear Zindagi also had a female protagonist but the combination of Alia Bhatt as the main character and Shah Rukh Khan as a supporting actor was extremely fresh to watch. I wish the makers of Simran had done the same, perhaps not with a huge star like Khan but someone such as Nawazuddin Siddqui or Randeep Hooda would have done the trick.
Having said that, I look forward to Ranaut stealing the show like she always does.
All photos: Screenshots