After Get Out, Us proves to be much more than just a gripping horror movie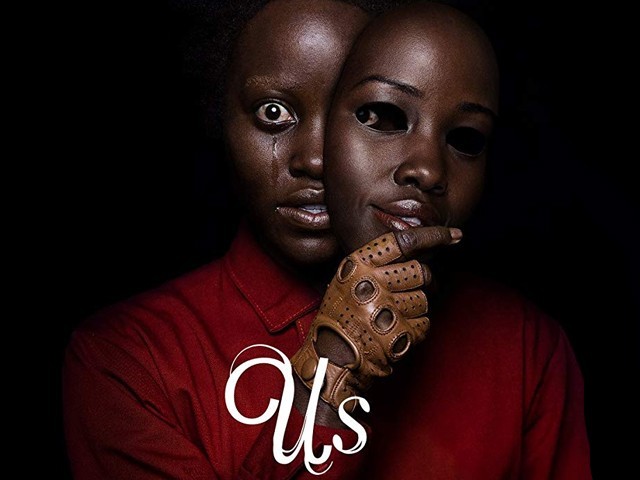 With just his first film, Get Out, Jordan Peele established himself as one of the most unique voices in Hollywood and a story-teller of many talents. Peele offered not just a great horror-comedy but also a film with enduring social commentary and critique that many hailed as being deeply relevant to race relations in America. Given the massive critical and commercial acclaim that Get Out garnered, as well as the lasting impact it will likely have on pop culture in years to come, there were always going to be high expectations from Peele's sophomore effort Us.
Lupita Nyong'o stars as Adelaide Wilson. Accompanied by her husband Gabe (Winston Duke), her daughter Zora (Shahadi Wright Joseph) and son Jason (Evan Alex), she finds herself vacationing at a beachfront home near the California shore, a home where Adelaide incidentally also had an unspecified traumatic incident as a child.
Upon returning to the same home with her family, she starts growing increasingly concerned that something bad is going to happen. Soon enough her worst fears come true when a group of masked strangers dressed in red and armed with golden scissors descend upon the house and invade the house with the intent of killing Adelaide and her family. When the strangers take off their masks, the family, much to their horror, comes to learn that each stranger is their doppelganger.
As a horror flick, Us hits all the right areas. Right from the nightmarish prologue which focuses on Adelaide's childhood, the film immerses us into an uneasy atmosphere of dread. And Peele hits home this advantage through some unforgettable imagery, sparingly used jump-scares and eerie original score. The film engages you on a visceral level and then keeps ratcheting up the suspense with every succeeding set-piece. Indeed as a horror film and a home-invasion thriller, Us works very well. But it's when it starts asking bigger questions that the film truly elevates itself to something more than just a horror flick or just a home-invasion movie.
These questions ultimately stem from the idea of a fractured sense of identity that in itself stems from unresolved events from one's past. This is perhaps the fundamental question at the centre of Us, which provides Peele a canvas to experiment with a number of different ideas about duality, society and trauma. Some ideas don't land as well as some of the others and it has to be said that the film is often too ambiguous for its own good, but as heavy-handed as some of these ideas may seem in retrospect, they provoke thought and add to the puzzle-box conceit of the film. All of which culminates in a twist-ending that is bound to divide audiences.
A great degree of credit also goes to Nyong'o who carries the film with her dual performances and few things capture the mood of the film quite as perfectly as her expressions. The brilliance in her performance (or performances) lies in the fact that she is essentially playing her polar and extreme opposite. And the depth and complexity with which she plays both roles is easily one of the best things about this film.
While Us can't exactly match up to the multi-faceted brilliance of Get Out, it still succeeds as a gripping genre film and a subtle social commentary. Granted, all the metaphors don't land and the film leaves many unanswered questions but ultimately the whole is greater than the sum of its parts. Above all though, Us proves definitively that Get Out was no fluke and solidifies Peele's name as both an incisive social critic and one of the most interesting filmmakers of our time.