Will 'Tolkien' bring the Lord of the Rings trilogy back to life?
J R R Tolkien is an author who certainly needs no introduction. Author of the Lord of the Rings trilogy, The Hobbit and other novels set in the fantasy realm of Middle-Earth, his books have been adapted into some of the most critically and commercially successful films to ever grace the silver screen.
Therefore, it is only fitting that the man behind these stories had his own life immortalised on the big screen, which is exactly what the upcoming film Tolkien aims to do.
Set during the formative years of the author's life, Tolkien attempts to explore not just the author's personal life but also the experiences and relationships that shaped his life and inspired him to write the Lord of the Rings trilogy and other books.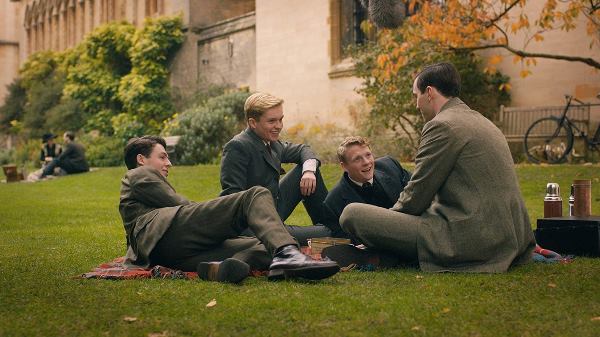 The first trailer, which released recently, is only a minute long. It does however manage to give us glimpses of what to expect from the film such as Tolkien's (Nicholas Hoult) high school experiences where he develops a 'fellowship' with a group of fellow outcasts, as well as the horrors of World War I, which would go on to change his life forever.
Though not featured very prominently in the trailer, the film is also set to focus on the romantic relationship between Tolkien and his wife, Edith Bratt (Lily Collins), which is why many aptly refer to it as a tale of love and war.
Judging by the trailer, it is also evident that the film will be experimenting with creative story-telling styles, something that can be seen by the choice to juxtapose moments of Tolkien's life with moments from the Lord of the Rings trilogy.
This will undoubtedly lend a grander and more epic undertone to the film. Judging by the trailer, the film by all accounts seems like something that fans of the Middle-Earth saga will be really excited to see.
The lives of famous authors have been brought to life previously with films like Finding Neverland and Capote, but perhaps never in the same way as Tolkien aims to do.
The film is directed by Finnish filmmaker Dome Karukoski and stars a low-profile cast featuring Hoult, Collins, Colm Meaney, Anthony Boyle, Patrick Gibson, Tom Glynn-Carney, Craig Roberts, Laura Donnelly, Genevieve O'Reilly, Pam Ferris and Derek Jacobi.
Tolkien is set to hit theatres on May 10, 2019.
All photos: IMDb