Is Veronica really the scariest horror movie ever made?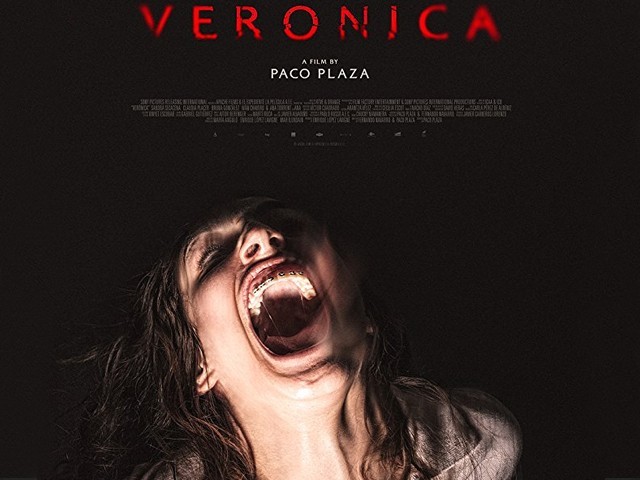 More often than not, some of the best films go unseen or get swept under the rug simply because they aren't in English or don't have the budget or marketing of big studio blockbusters to reach a large enough audience.
These films instead have to rely solely on the buzz they generate to be successful, and while that's a sad reality, it's at least comforting to know that such films reach the right audiences who actually make an effort to seek them out.
Such is definitely the case for the film in question – Veronica, the Spanish supernatural-horror flick that has gotten plenty of critical acclaim. The movie is already being praised as one of the scariest films of the year, despite getting a surprise release on Netflix with little or no fanfare and very little anticipation.
Set in Madrid in 1991, the film follows the story of a teenage girl named Veronica, who is forced to take care of her three siblings in the wake of their father's recent death, with her mother being forced to work all day long to support the family. Still reeling from the death of her father, Veronica decides to one day play Ouija with her two girl friends in the cellar of her school, while all her teachers and classmates are on the rooftop watching the solar eclipse.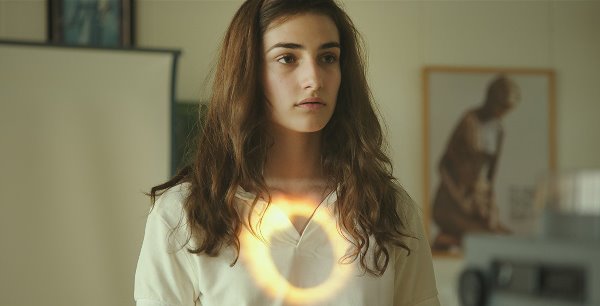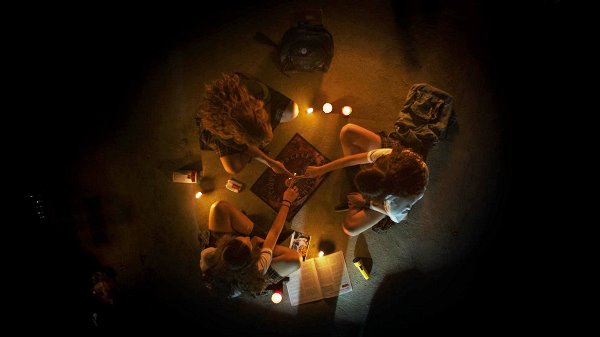 Upon playing, the girls try to contact their recently deceased loved ones but things go horribly wrong and something happens to Veronica. Soon enough, she starts to feel a strange presence inside her house and fears that these sinister forces may hold an even greater threat to her siblings. After taking advice from the mysterious Sister Narcisa, she sets out to look for a way to break contact with the supernatural forces and save everyone.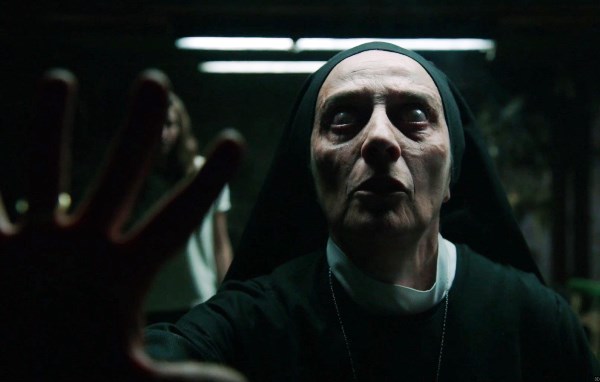 Slow and suspenseful by design, Veronica takes its time to get going. But once it does, things get very creepy, very quickly. This is a dark and deeply unsettling film that only gets more and more unnerving as it progresses. There are definitely some familiar elements at play that might remind you of horror flicks you have already seen, most noticeably The Conjuring. But kudos to Director Paco Plaza, of the REC series, who elevates this film from what could have been just another 'supernatural-thriller' to a film that thrives on its terrifying imagery.
Whether it's a character walking into a dimly-lit room or a shadowy apparition moving in the background, Plaza always finds a way to make a shot visually interesting and thought-provoking (keep your eyes on that background!). And while there is definitely an escalating sense of danger throughout the whole film, every now and then, Plaza sucker-punches the audience with some completely unexpected and supremely terrifying sequences.
Acting-wise, Sandra Escacena gives an impressive performance as Veronica. She's pretty much on her own in this film as she is thrown up against a force of pure evil. She holds the film together with authenticity and the empathy she brings to her brave performance is on its own quite remarkable, considering this is her acting debut. At times, you feel like she is about to completely disintegrate psychologically, yet she still somehow manages to barely keep it together and survive. Plaza and writer Fernando Navvaro also weave a compelling narrative that's effective with the scares, low on dialogue and gives Plaza the launch pad he requires to dictate the pace of the film with his directing.
Horror as a genre is very subjective and people often have trouble deciding exactly what constitutes as scary. That said, there's very little in Veronica that won't creep you out. This is a well-crafted and very scary low-budget film that packs quite a punch than it initially lets on. And if the film somehow doesn't spook you, reading the story it's based on is bound to send chills down your spine.

All photos: IMDb