Love, pain, sorrow and hints of infidelity – Shaan Shahid's Arth 2 is one intense rollercoaster ride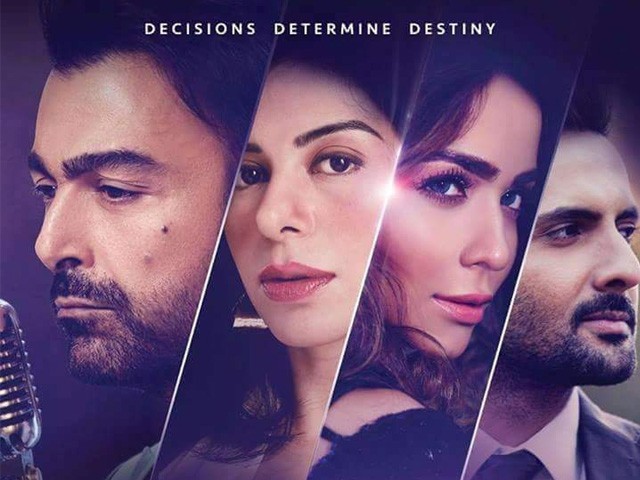 Just after the revival of Pakistani cinema, I vowed that I will not miss any Pakistani movie on screen. Since then, I have watched some of the most brilliant movies containing strong messages and some amazing performances. I was just as excited to watch Pakistani movies like I had always been to watch Indian movies. Pakistani cinema was producing movies that finally garnered my interest.
Shaan Shahid, a Pakistani actor, writer, model, and now a film director, is quite known to us since ages. Shahid's career span has now extended for more than two decades while completing almost 500 films with phenomenal acting. He has successfully established himself as being one of the most popular leading actors in Pakistan. 
Three brilliant movies starring Shahid that I cherished watching were Khuda Ke Liye, Yalghaar and Waar. These movies not only demonstrated his brilliant acting skills but also gave a push-start to revive Pakistani cinema. Although Shahid played a vital role in lifting up the movie business, it was seen how he was now winning the hearts of the new generation.
Likewise, when the trailer of Arth 2 released, it felt exciting to now witness Shahid taking on a new role towards a romantic storyline. What got my attention more was the news of Mahesh Bhatt calling up Shan to remake the Pakistani version of his Bollywood movie, Arth. Shahid's direction alongside Rahat Fateh Ali Khan's vocals and the beautiful visuals seemed intense to me. I was excited for the movie and wanted to see what and how Shahid would translate it as.
I was there to watch the show on the very second day of release. The cast and story seemed as exciting as the idea of having to see the first remake of a Bollywood movie in Pakistan.
The movie begins with a breakdown in a struggling musician's marriage, Ali (Shahid), who plans to move back to Pakistan from UK. He luckily finds Uzma (Uzma Hassan), who herself was on the verge of a breakdown in her marriage with her filmmaker husband Farhan (Mohib Mirza).
Uzma is Ali's fan and wants to save his dying music career. In the midst of all this, the two deepen their relationship and become quite close to one another, given the similar circumstances both are facing in their lives. Uzma's husband, Farhan, gets a chance to work with superstar Humaima (Humaina Malick). Farhan and Humaima's relationship is darker and causes them a great deal of emotional turmoil.
The movie talks about love, pain, sorrow and hints of infidelity. All in all, the movie itself is one emotional rollercoaster ride where you will feel everything the characters feel and will be too attached to them by the end of the movie.
Despite a few setbacks, Shahid successfully got the music right, giving us more than a few memorable songs. Sahir Ali Bagga has never been in a better form than he's seen in Arth 2.
I salute the efforts made by Shahid to redirect an already successful Bollywood movie into a Pakistani version, highlighting the narrative in a local, relatable manner. We need to realise that Pakistani movies and story lines cannot yet be compared to Bollywood; it will take time for us to reach to that level since we are still new. Regardless, they still did an absolute fantastic job!
As Shahid brilliantly explains,
"Arth is the first film with the DNA of an Indian story to be set in Pakistan. If we want to strengthen film trade between our countries, Arth's model is a great way of collaborating."
A huge shoutout to Hassan, whose performance, I believe, was the best amongst all the actors. People should definitely see this movie because not only will this help further revival of Pakistani cinema, but also because it is an entertaining watch and will be worth your time.

All Photos: Screenshots