Champions League Round of 16: Xabi Alonso gives us some nerve-racking encounters, and boy, oh boy, are we in for a ride!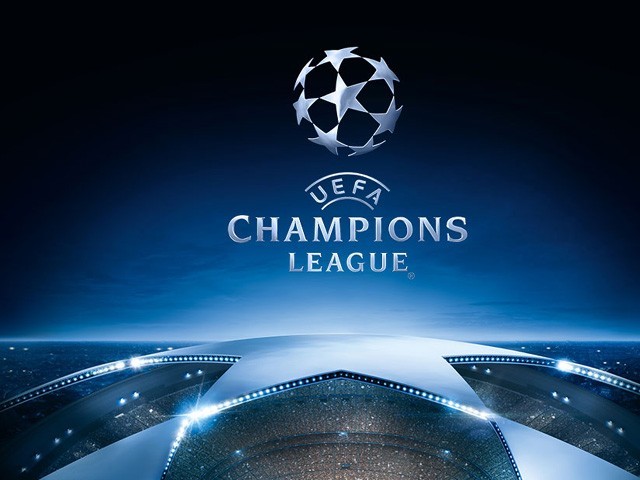 Show me a football fan that doesn't like Xabi Alonso, and I'll show you a liar. The former Spain player had a long and glittering career with the likes of Bayern Munich, Real Madrid and Liverpool. While playing for some of the biggest clubs in the world guarantees that one is adored by millions, chances are the same player could be despised by an equal number of fans who are associated with a rival club.
However, despite playing for more than a decade for the aforementioned European heavy weights, Alonso was an extremely unique case of a player who was respected universally. So, when it was announced that the former midfield maestro would be conducting the draws for the UEFA Champions League (UCL) Round of 16, you can rest assured that whatever the draw, no Liverpool fan, including myself, would have begrudged Alonso for it.
As it turns out, our former midfield general was not only good with his feet but his hands are magical too. We could have been handed a tricky last-16 tie against likes of Bayern Munich, Juventus or Real Madrid, who have been difficult teams to beat in the Champions League in the past seasons, but Alonso instead picked Porto, a relatively easier opponent.
Liverpool has played Porto only four times in their history and are yet to be beaten by their Portuguese counterparts. The last time these two met was during 2007 with the mighty reds smashing their opponents 4-1 at Anfield and drawing 1-1 in the Estadio da Dragao during the group stage of the Champions League. We also faced Porto in the fifth round, en route to winning the UEFA Cup in 2001, with a 0-0 away and winning 2-0 at home.
But Real Madrid, one of his other previous clubs, were not on the receiving end of Alonso's kindness as they were paired with nouveau riche Paris Saint-Germain (PSG) in what is arguably the most mouth-watering encounter of the entire round. With financial backing from the state of Qatar, the club from the French capital is fast becoming one of the biggest footballing names in Europe. Add in their recent world record purchase of Neymar from Barcelona, and Los Blancos would surely have their work cut out for them.
Like Liverpool, Bayern Munich also received an early Christmas present from their former employee when they were handed a relatively easier draw against Besiktas. While the German giants started their current campaign in stuttering form under the stewardship of Carlo Ancelotti, they are a lot more stable now with a regime change, and the Turkish club represents easy pickings for Die Roten.
There was a time when the Champions League seemed a little hollow if we didn't have the regular drama that was the Chelsea – Barcelona encounter. But now, after a five-year gap, the rivalry is back on the biggest stage. From Referee Anders Frisk being forced to retire due to Chelsea fans' death threats in 2005 to Andrés Iniesta scoring a 93rd-minute goal sending the 10-man Barcelona into the final against Manchester United in 2009, this particular contest has seen it all.
But if you are still not convinced, you would do well to remember that this time around, we have the super feisty Antonio Conte in charge of the blues and this might make things rather difficult for Barcelona.
Another tie that is sure to be exciting is the Juventus-Tottenham match-up. While it is understandable that spurs' supporters would be dreading this encounter against last seasons' beaten finalist, but then again, those fans would have also panicked at the prospect of facing Real Madrid and Borussia Dortmund in the group stage. For the record, Tottenham won their group with five wins and a draw.
Elsewhere, the remaining two English sides were handed a comparatively easier draw with Manchester City and Manchester United playing the Swiss side FC Basel and the Spanish club Sevilla respectively, the last two teams to win the Europa League.
Finally, the Shakhtar Donetsk-Roma match wraps up the round of 16 ties in a low-key manner.
The first legs will take place on February 14th/15th and February 21st/22nd (PST), with the return legs slated for March.