Pixar reclaims its place atop the animation throne with its powerful and emotional 'Coco'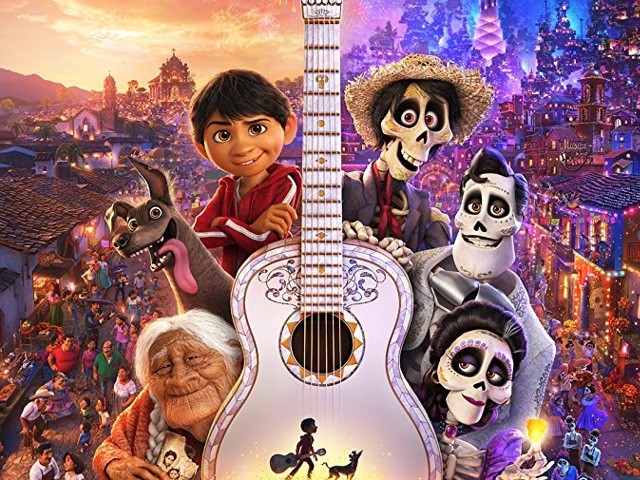 A string of wonderfully creative and thoroughly entertaining films in the '00s helped establish Pixar as an animation powerhouse that was creating some of the finest family-friendly animated movies of the decade. But the studio was unable to maintain its momentum as it developed a disappointing case of sequels.
Instead of coming up with interesting new releases, the Disney subsidiary chose to build its franchises by revisiting its most popular ideas. This resulted in the making of films that admittedly weren't bad by any measure but simply lacked the imagination and spark that had made the studio's best work so special.
With its latest release, Coco, Pixar has reclaimed its place atop the animation throne with a touching film that effortlessly tugs at the viewers' heartstrings.
Toy Story 3's director Lee Unkrich helms the project that takes us to the fascinating lands of Mexico for a fantasy take on the region's Day of the Dead holiday.
The protagonist is Miguel Rivera (voiced by Anthony Gonzalez), a 12-year-old boy who falls in love with music. The only complication is that his family just happens to think that music is a curse!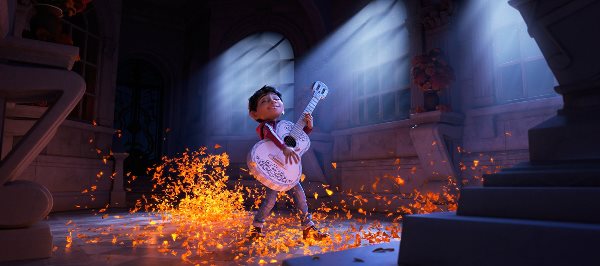 Miguel's great-great-grandmother, Imelda, shunned music after her husband abandoned her and their young daughter, Coco, to pursue his aspirations of becoming a star. Now, decades later, Coco is an elderly woman stricken with dementia, and Miguel's grandmother, Elena (Renée Victor), is enforcing a strict ban on music in the family.
Feathers are ruffled when Miguel – inspired by his musical idol, the late singer Ernesto de la Cruz (Benjamin Bratt) – decides to enter a talent competition that is being held on the Day of the Dead, a holiday when the dead visit their living relatives. Infuriated by his interest in music, Elena smashes her grandson's guitar, which leads him to steal an instrument from Cruz's tome in order to participate in the contest. But by stealing from the dead on a night dedicated to giving to the deceased, Miguel – along with his canine friend, a street dog named Dante – is transported to the Land of the Dead.
To return to the Land of the Living, Miguel has to undo the curse by getting his family's blessing by sunrise. But when his ancestors attach a condition to their blessing that requires him to give up on his singing dreams, Miguel tries to find another way out of his predicament with the help of trickster, Héctor (Gael García Bernal), and ends up on a journey that teaches him the importance of family, passion and love.
Coco is a reminder of just how impressive Pixar can be when they create an imaginative, poignant project. The animation is terrific and full of interesting textures, designs and details. The all-Latino voice cast delivers good performances throughout the film. The story is affective and tactfully explores several difficult topics like aging and death. The ending is very touching; if you end up shedding an embarrassing amount of tears in the last half hour or so of the film, then you definitely won't be alone.
Despite its many strengths and merits though, Coco isn't perfect. Nit-pickers will point out that the film is a little too long and slightly slow around the middle, and its execution is a bit too chaotic at times. The film shares some similarities with The Book of Life (2014), and for a musical about the magic of music, the film could have definitely used some more songs.
But whatever minor criticisms you may come up with while watching it, you'll probably forgive them by the end of the film, as you reach for a box of tissue papers and wonder why Pixar enjoys turning you into an emotional wreck. This is a powerful, intense movie, and while it may be a little too dark for very young viewers, Coco manages to deliver lessons about identity and life in an entertaining way, and ultimately makes for very satisfying (and emotional) viewing.

All Photos: IMDb