I learned true parenting from a foster mother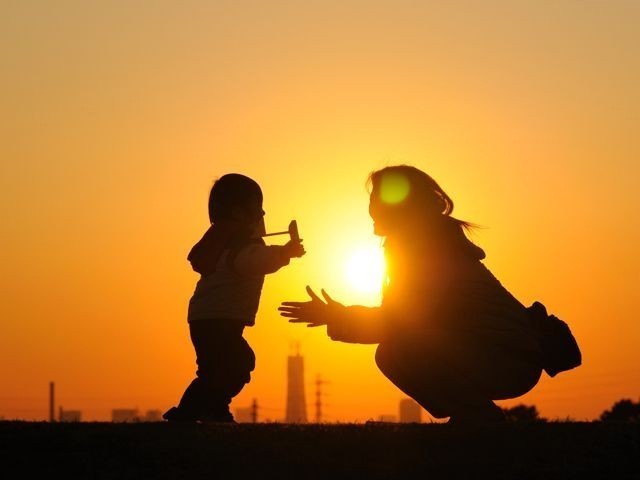 I first saw her at my kid's school; she stood out in the crowd, a beautiful brunette with hazel eyes, radiant smile and … a stroller full of babies. There were three kids; a boy and two girls. I asked her if the girls were twins. She said no; they were 11 months apart. She wasn't their birth mum – she was fostering-to-adopt them. Being from a country where foster parenting is not a widely acclaimed subject, fostering-to-adopt piqued my interest. I wanted to get acquainted with her, and over the following months we did.
We often met on school runs, while picking and dropping our kids. She exuded such warmth that just after a couple of meetings I felt at complete ease with her. Her smile could literally just light up the room. As she juggled her many kids of various ages, attending to their different needs and questions, always alert if they wandered too far, she still managed to listen to my migration blues. I could babble all my settling down issues to her and she would hug and say things that would make me feel better instantly. There was something in her that said she isn't an ordinary girl, and as I got to know her better, time only reinforced that view. LB, a stay at home mum, is an inspiration for women who are liberal feminists, and abandon their nurturing disposition.
L, with two kids of her own, is a foster parent who is taking care of three girls; girls whose birth mothers could not provide for them, and so left them with social services. L and her husband B are not just fostering the girls, but they are making them their own through adoption, an act that reflects their commitment to provide them with the most essential, yet often underrated luxuries of the world … love and family. But how and why a young woman in her prime, living in one of the most developed countries in the world, considered undertaking such a large responsibility baffles me. It took me a while to understand the answers, but as I did, they were enough for me to break the stereotypical image of the west.
Western society observed through the looking glass of the east comes across as intrinsically materialistic, propagating an individualistic mantra. The cultural disintegration has resulted in the dramatic collapse of family values, and at times, even the dissolution of the very definition of family. Shroud in a feminist cloak, the ideals of womanhood have gone through a paradigm shift, where the east is gradually following suit. Western women are perceived as very career oriented, liberated and empowered, and are idolised by women in developing nations. Exploring L's journey into motherhood, my perception was about to drastically change.
L's wants and desires are very different from other women. Her life motto is to give. She shares her blessings and finds happiness in that. She also understands that parenting is not just about providing, but is also about sacrificing. L sacrifices and shares her motherhood with grace. Being a mother is a privilege, one that should be shared.
The road taken by L is by no means unchallenging. She and her family have gone through some of the most gruelling times. The most testing time was when days before welcoming their second foster child; their son was diagnosed with a rare form of cancer. The trauma that the family experienced is unfathomable, yet they were steadfast in the face of adversity, and fought with all their might. They welcomed the new child and fought the cancer head on. Their faith was strong, and so was God's will that pulled them through the storm.
Their son recovered and the family came out stronger than ever. Such is God's will. The ray of hope that she held out for others was reflected back on her child.­­­­ Those dark clouds are long gone and now her snug little world is filled with the gentle tenderness of sweet cuddles and blissful shrieks of laughter as the merry bunch of kids continue to live their dreams in a home that is full of love and respect for one another.
L's compassion and sacrifice will be passed on and carried forward by her children, who will grow up to be equally, if not better parents. They will grow up to pass on the same values on to their children who will help further understand and promote the importance of a stable, caring and supportive family.
L, and many women like her across the globe, are sharing their love and rekindling hope for children abandoned by the cruelties of fate. They are carrying out successful careers as mothers because they believe that being a mother is a full time job. Rather than juggling two jobs, they have decided to invest their time in the future of their country and the next generation. As a result this generation will grow up much more emotionally stable and thus will be able to contribute as responsible individuals to society.
As L talks about her kids, I gaze at her; her words and eyes radiate with the warmth of a mother. Straddling one, hugging the other and cajoling another, she goes about distributing her love. She asks me about homeless children in Pakistan and our efforts to rehabilitate them … I struggle to respond.
Being a person who has forever been so ignorant towards the forsaken eyes that beseeched me at every traffic light, I could not utter a word. My interaction was limited to sparse moments of pitiful glances that shamed humanity. Now sitting in a world away from home, I was conflicted by what I wanted to say and what I could not. I could not tell her that we have reserved this task for Edhi centres around the country. I could not tell her that in a country of more than 180 million people we did not have enough emotionally and morally stable individuals who were willing to foster our homeless kids, whose innocence is abused every night and day, while we continue to turn a blind eye to their suffering. I could not!
Western nations have a remarkable trait that distinguishes them from the rest, they tend to clean up their own mess, whereas others like us keep waiting for a messiah to swoop down and cure all our ills. With time they have come to realise the importance of family and are now conscientiously aiming to promote family values.
As more and more children end up on streets of Pakistan, or at the very least in Edhi centres, the subject of sharing our love and homes with the less fortunate needs to be taken up on a national level. L has taught me an endearing lesson; she has shown me my utterly selfish side that refuses to extend motherhood beyond the products of my own womb.
After spending an afternoon discovering the beauty of motherhood at her house, I stepped out on to the cold snowy street. In the fading light of the setting sun I could see my silhouette in the soft snow banks along the road, in my empty hands I try to imagine a few alms of love that I could give but have never given, how unfortunate I have been!
My journey of self-discovery continues, in hopes that someday it will lead me back to my roots with a heart that is able to give.