Going to the movies? Well, good luck!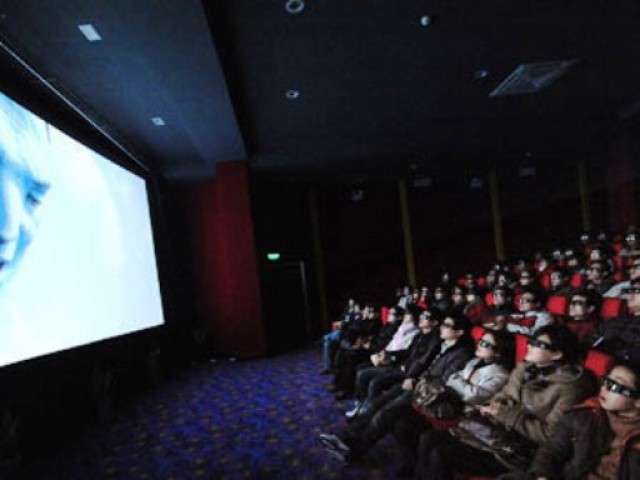 I recently went to watch the movie The Hunger Games at a cinema located in Saddar. To say that I had wanted to watch this movie for a long time (since it is based on a novel that I had read and really enjoyed) is an understatement.
I was truly looking forward to the experience of watching the characters come alive on screen and discover how closely the scenes matched the ones I had imagined while reading the novel.
So, in short, I was really excited for what should have been an amazing experience. But amazing it was not, and I will explain exactly why.
Better late than never?
Yeah, I don't believe that any more! We made sure that we were at the theatre well ahead of the scheduled screening time. We got ourselves some munchies and settled down in our allotted seats, which we had been very picky about since a good movie experience is enhanced by good seats.
Everything was going smoothly and the movie was scheduled to start in the next five minutes. Oddly enough, the theatre was rather empty for a movie which was a box office hit; hadn't the ticket guy said that there were limited seating options available because the seats were mostly booked?
So, to me, there was an eerie calm; a calm which I should have known precedes any cataclysmic storm.
Sure enough, soon the gates to hell spilled open and the room began to fill up exponentially.
Even after the movie started the excited buzz of an audience settling in and adapting to its surroundings still hadn't died down. People were still coming in with truck loads of popcorn and nachos and drinks and… kids.
Baby-sitter, where art thou?
Kids of all types, shapes and sizes came tumbling in at a movie rated for an audience of 12 year olds and above. This was due to 'intense threat, moderate violence and occasional gory moments'. It makes me wonder whether the management was actually unaware or simply indifferent, but either way it was completely unacceptable.
As luck would have it, one of the families, with a pair of two or three year olds, decided to sit right in front of me.
"Great!" I thought to myself.
Soon enough, I was literally straining to hear the words that were being spoken on screen. The toddlers got excited over something and had perhaps finally learnt how to clap, to the delight of their parents. They had decided to further investigate this new found talent from that point onwards at the slightest of stimulations.
After I had had enough of the clapping show, I went and told one of the ushers to find us a new spot where my sanity was not under assault. Little did I know that such spots were not known to exist here.
Anyways, the poor fellow guided us to a spot in the front, and even though it wasn't an ideal location since I had to crane my neck and stare at the screen, at least there were no clapping kids in front of me.
Mind your language
Not a chance! This time, the attack came from behind by a group of girls or rather, a pack of hyenas who found everything around them absolutely hilarious.
I understood the onslaught of giggles when the characters shared a kiss on screen, but when Katniss (the protagonist) shot an arrow through the jugular of one of her opponents, the inexplicable laughter that followed the gushing blood was a little disturbing.
And when during one of the scenes, Katniss is applying medication to soothe her burns; and this is where one of the hyenas chooses to compare the ointment to 'Zandu Balm'.
Bend it like Beckham?
Do this all you like in a football field, but please, not in the cinema! There was a point, during the movie, where somebody suddenly shouted from the middle of the theatre somewhere,
"Yaar taangain mat maro naa! Kiya masla hay tumhein?"

(Don't kick me! What is your problem?)
Phone a friend
I had thought that nothing could add to my annoyance any more. By this time I had given up and decided to just wait it out till the end – probably to justify my ticket purchase. I didn't even bother expressing my annoyance when the person next to me decided to answer his mobile phone and update his friend on the basic plot of the movie.
What was maybe more annoying was that he clearly hadn't understood it himself. But who could blame him, given the presence of the hyenas at the back, who I believe are the answer to 'what has gone wrong with humanity?'
So the movie came to an end, and I was finally released from the room where I felt I had paid to be punished.
I can't wait for the DVD to come out, and watch the movie in the comfort of my home.
—————————————————————————————————————————-
Loading ...