Ahmad Ali and his 55-year-old mother have had their last meal of the day. They go to bed after offering their Isha prayers. They both have been frugal because they want to save some dry wood for the next day. It has been raining all day and it continues to rain all night. In the early morning, when Ali's mother awoke for her Fajar prayers, it started to snow. The early spring snowfall was surprising for the locals since the valley, which was once famous for its snow-clad winters, has seen a decline in its share of rainfall and snowfall ...
Read Full Post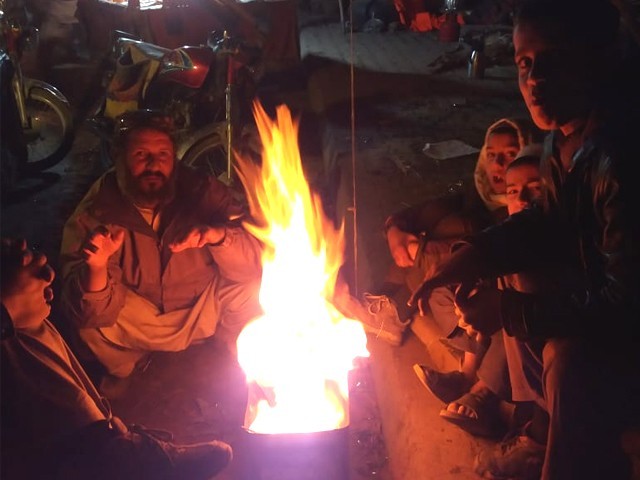 On a cool and sunny November afternoon, Ahmad Habib sat behind his shop, located in Quetta's main Liaquat Bazar, accompanied by a handful of other local shop owners. They sat together, enjoying the traditional kahwa with gur (jaggery), a drink designed to keep their bodies warm for long. Unlike the past four years, this year's winter is warm and appealing, mainly due to an abundance of sunny days. More often than not, mid-November is a time when the strength of the heat gradually weakens and cool, dry wind arrives for an extended stay. These cool winds slowly whisper and signal the ...
Read Full Post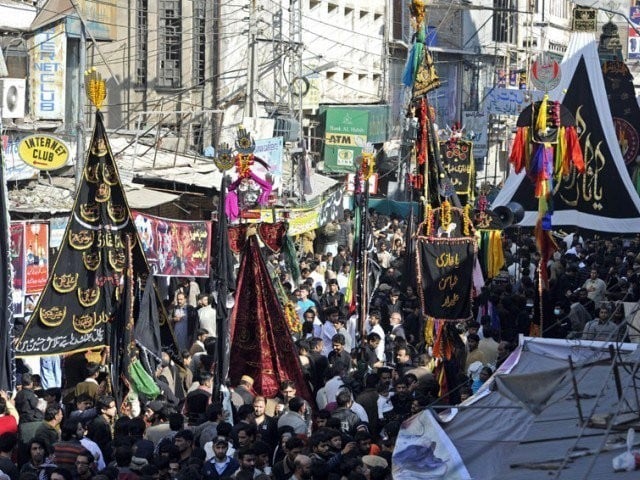 The beggar who did his beat in my old neighbourhood knew his audience well. The whole year he would beg by lamenting his misfortune with mixed results, but from the first day of Muharram he would change his tactic. In his high pitched but sonorous voice he would invoke the names of the Prophet's (pbuh) family and the martyrs of Karbala. At some point he had come to the conclusion that the street my house was on was populated by Shias who would be moved to give charity when he called out the names of Hussain (ra), Abbas (ra) and ...
Read Full Post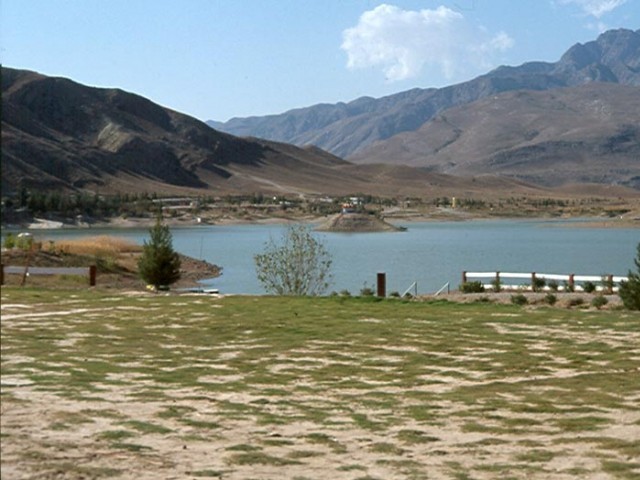 When I received an invitation from the University of  Balochistan informing me that five of our engineering projects had been accepted for the first Invention to Innovation Summit – the first comment my director made was,  "Umair, do you know the halaat (conditions) in Quetta? Taking students there can be risky!" The 1st Invention to Innovation Summit in Quetta It wasn't easy trying to make him understand that all universities from Sindh and Balochistan were participating; hence it was mandatory for us to attend. However, we were finally able to convince him. There were nine of us, out of which seven were visiting ...
Read Full Post
Three months, Rs250,000, and a backpack, what does that get you? Memories for a lifetime. From Gwadar to Khunjerab Pass – I made it to over a hundred sites travelling solo, hitchhiking and using public transport. What started out as a desire to get away from the day-to-day ordinariness of life, turned into a journey encompassing cities, towns, plains, forests, deserts, mountains and beaches. I managed to explore all four provinces and territories, all the while meeting some of the most wonderful people from all walks of life. I was hosted by old friends in certain places and places where I had no ...
Read Full Post
My fondest childhood memories are of rolling down the landscaped gardens of the rest-house located beside the Quaid-e-Azam's residency in Ziarat. The undulating open space spotted with the frosted looking juniper trees provided an ideal environment for the equally inviting wooden dens; and the fresh dew on the grass under the clear blue sky was then so tempting for us to feel. Visiting these dream homes used to be the highlight of our summer vacations. The short picnics to Hanna Lake, Ziarat and Wali Tangi were enriching and peaceful to say the least. Quetta, I should say, was one of the most ...
Read Full Post
There have been times in the history of Pakistan when the founding father was manipulated, criticised, misquoted, used, abused and misused by different political parties for different political purposes. Not very long ago, a prominent political leader questioned Jinnah's nationality. Fortunately the nation, as well as Quaid, survived the insult, and life moved on. However, never in the history of Pakistan was Jinnah disowned from his contributions towards an independent and sovereign Pakistan, nor made into an oppressive figure that haunted the corridors of Pakistan's national history. Even the hard-headed Taliban never questioned Jinnah's personality and his attitude towards Islam (though he was condemned by ...
Read Full Post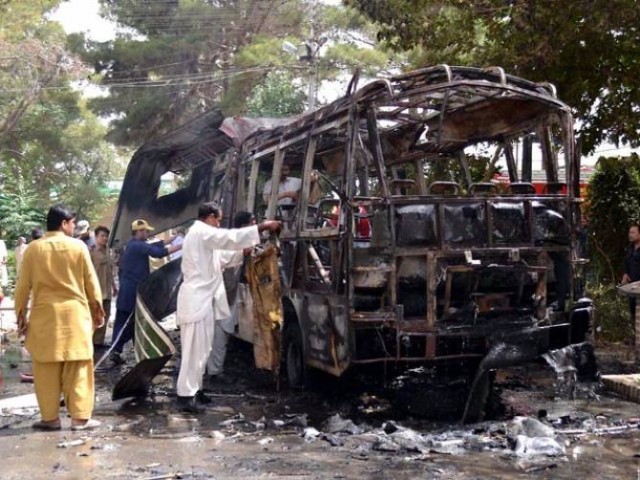 Sardar Bahadur Khan Women's University is the only women's university in Quetta. It was established in March, 2004 and approximately 3,000 female students are currently studying at this university. Last Saturday, something tragic happened that left these students scarred for life. Now, they worry if they will ever be able to pursue their dreams. Like any other day, students attended their classes, packed their bags and switched on their cell phones to mark the end of their school day. They were chatting, laughing and bidding their friends farewell as they made their way towards the bus that would take them home. ...
Read Full Post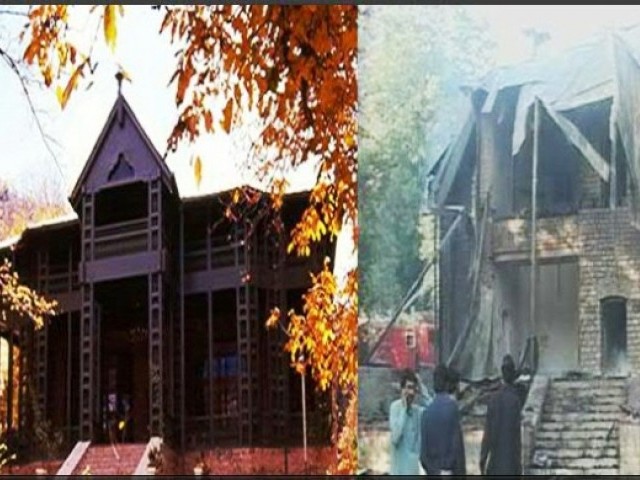 Being a History student, it came as sad news to me that Pakistan's founding father's residence was attacked on June 15 in Ziarat where, amongst other things, his personal belongings were all destroyed. Ziarat is popular for its natural beauty and for being Quaid's last abode during his days of illness. It came as no surprise to me as many started raising questions regarding his stay in Ziarat at the time. Despite the unavailability of doctors and lack of medical facilities in this region, he was shifted there and while being brought back to Karachi, his health deteriorated and ...
Read Full Post
Smoke, dust, blood, fire and it is all gone; a piece of Pakistan is dead.  June 15, 2013 will be remembered forever. Today, the beautiful building that adorns our hundred rupee notes was burnt and destroyed by militants who flung hand grenades at Jinnah's residency in Ziarat. All the historical photographs and furniture was destroyed. As always, the militants who committed this despicable act of senseless violence escaped unhurt. Today, a wood and brick building came down, but along with it, our beloved Quaid-e-Azam's memory too was tarnished. A quick history check: Ziarat residency was constructed in 1892 with the idea of it becoming a ...
Read Full Post