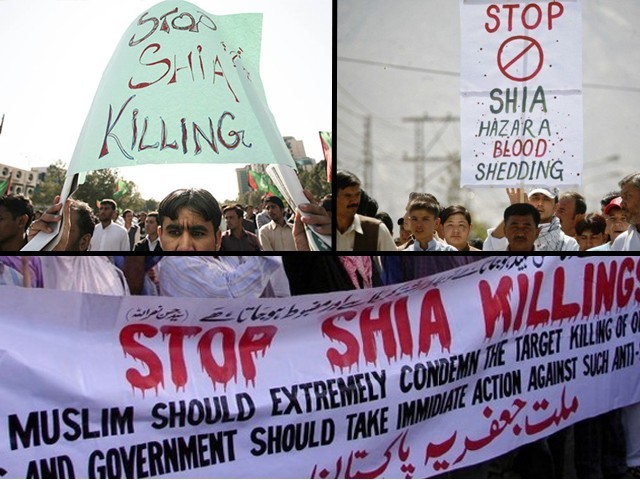 Pakistan displays strange contrasting patterns with respect to religion's influence. Apparently, Pakistan looks to be a relatively moderate country, particularly when compared to the likes of Iran, Afghanistan, Saudi Arabia, etcetera. Here the hardliners have never been voted in power through the ballot box. It has an independent media and relatively loose censorship standards. Radical Islam as a mode of life is still largely absent from the overall lifestyle of the Pakistanis as the country by no stretch of imagination is following the trajectory of Iran. It does not have a charismatic cultish religious leader like Khomeini and the public mood despite being conservative ...
Read Full Post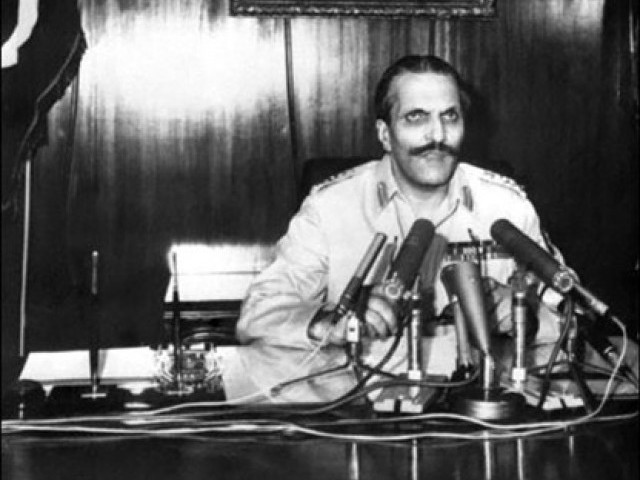 In the 1980s, there was a grocery store in H-Block, Model Town Lahore, called 'Blueberry Bakers'. Now that I think about it, I wish I had asked the owner, known to me only as 'uncle', why his establishment was named as such, especially since I am 100% sure the store did not have a bakery and neither did it ever offer any blueberries. Blueberry Bakers was one of my go-to points for Super Crisps and RC Cola.  While I might enjoy waxing nostalgic about where I bought junk food from as a 10-year-old, I'm guessing that's of little interest to the ...
Read Full Post
For the past one year, I have met quite a few people who are termed in Pakistani politics as "liberals". Personally, I find this quite refreshing as I am from the generation who grew up during Zia's era; the generation which was mainly inspired by our armed forces and characters like Mehmood Ghaznavi. However, based on my prolonged discussions with the liberals, I have managed to devise a five-step approach for the layman towards becoming a liberal in Pakistani politics. Step 1: Question the Two-Nation Theory: This is the most important and basic step. You must question why India was divided and ...
Read Full Post
If we were wondering whether Pakistan could sink any lower as a nation where morals are concerned, I must say we definitely exceeded our expectations this past week.  All issues related to the blasphemy law and its effect on the fabric of the current mindset in Pakistan can probably take a backseat to the idiocy that raised its head this week. In a spate of vivid defence of religion against the evil world, a teacher accused a 13-year-old Christian girl of blasphemy, alleging that a misspelt word had turned from praise to curse. Of course, the initial reaction from all corners ...
Read Full Post
Early one morning, a few days ago, I left my hometown Umerkot for Mirpurkhas with some friends. On the way we stopped for breakfast at a roadside cafe. What followed was an incident that left me shaken, although it involved no violence. While we were eating, a man with a long beard approached the café owner. We could clearly hear the conversation. He was telling the owner off for having served breakfast to us: "Tum Hinduon ko bhi nashta karwate ho?" (So, you serve breakfast to Hindus too?) The owner responded: "Kisi ke maathay pe likha hua nahi hota ki koi Hindu hai ya ...
Read Full Post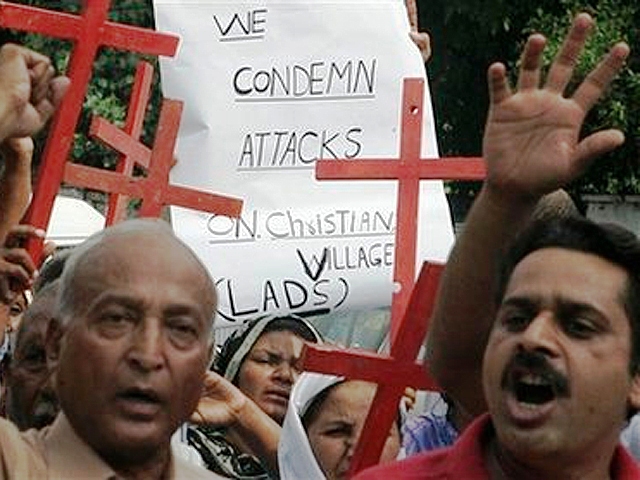 The widow of Bantu Masih hurls her pet hens inside the cage as she prepares dinner. Her only son Bagga, a scavenger, will return sometime after a full day's tedious labour. The family lives in a remote locality 65 km from Lahore. They had to shift here overnight, after an enraged crowd killed Bantu Masih, the sole breadwinner of the family, over alleged charges of blasphemy in court premises. Human rights organisations and secular circles in Pakistan have been condemning the abuse of blasphemy laws in the country for the last many decades. Introduced by military dictator General Zia, the ...
Read Full Post