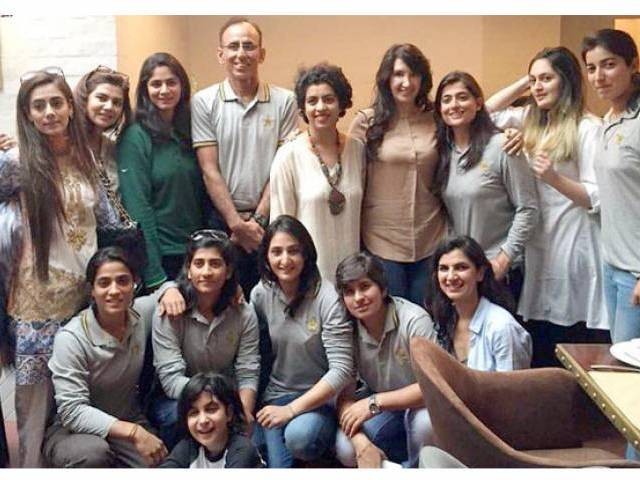 Since the success of the Pakistan women's cricket team at the T20 World Cup, there's been a lot of interest in these young women. Who are they? Where do they come from? And what is it that's made them overcome so many obstacles to become sporting heroes to millions of Pakistanis of all ages? We had a chance to ask them these questions at The Second Floor, where Girls at Dhabas had arranged a meet and greet session with seven current and former members of the team and their coach. Captain Sana Mir, Nain Abidi, Batool Naqvi, Ayesha Zafar, Javeria 'Jerry' Khan, Muneeba ...
Read Full Post
Pakistani cinema is on the verge of revival as more and more talented directors and film-makers prove their mettle in the field. Asim Raza's debut project, Ho Mann Jahaan is one such movie we should keep an eye out for. Currently in the making, unlike many other movies in Lollywood, this film does not focus on politics. Based on the relationship dynamics between three friends, it is going to be the perfect epitome of an entertaining yet meaningful Lollywood flick.
I got the chance to meet the cast and crew of this much-awaited movie and tried my best to get as much ...
Read Full Post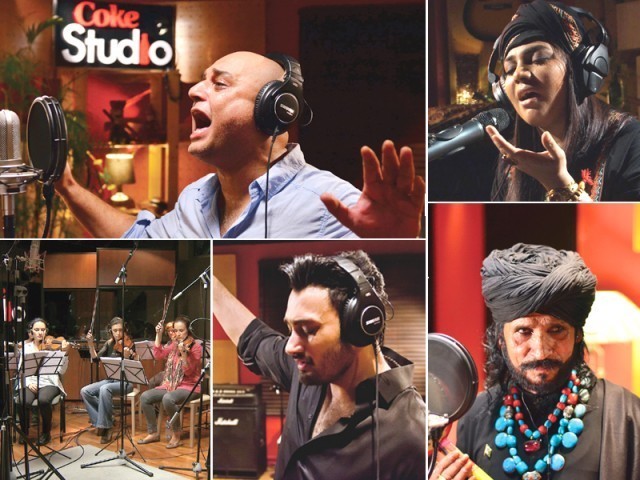 It finally happened! Ali Azmat's track was uploaded in the first episode of Coke Studio Season 6. Grinning in excitement, I clicked on the link only to hear this in a low monotone: "Babu Bhai, Babu Bhai, Babu Bhai, Babu Bhai, Babu Bhai, Babu Bhai, Babu Bhai, Babu Bhai." Yes, that is what Ali Azmat's new song – or rather, an attempt to a song – sounded like. I could almost feel blood dripping from my ears and all I wanted to do was block out the song, if you could call it that. Quite frankly, it seemed more like musical agony ...
Read Full Post
So, three years too late I have discovered Zeb and Haniya. I discovered them thanks to a friend's enthusiasm for 'waii waii', a term used in their Coke Studio rendition of Paimona Bitte. The 'waii waii' women have brought a 'girls just wanna have fun' element into Pakistani music. While Paimona was the song that got me hooked, it is their song Chup (Hush) that makes me smile whenever I listen to it. It was different. Pakistani and Indian love songs are usually all about the sacrificing, shy, scared and most importantly, submissive female. Sure, there was Nazia Hassan's Aap jaisa koi (Someone like ...
Read Full Post
The Sufi Music Festival organized by Pakistani Peace Builders (PPB) in Union Square was the closest I've gotten to Lahore in three years. And was it a treat. Think food street, Salt N' Pepper, faludas, kulfis, funny but poignant commentaries on rickshaws, naani force feeding you, freshly picked jaaman, all thrown in one – then, multiply this by a thousand. And add in some jasmine and rose necklaces and bracelets. And that still doesn't compare. Despite the sweltering 90-something degree heat and the sun beating down on the New York concrete, hundreds if not thousands of people showed up for ...
Read Full Post