This article is part of a series about climate change and Pakistan's carbon footprint. The second part in this series will discuss how Pakistan's reliance on coal is impacting the climate. ~ Pakistan is among the few countries that will be most affected if the world does not effectively combat climate change. Although our country ranks 135th on the per capita emissions list, it still falls in the top ten countries most vulnerable to climate change. Natural disasters amplified by climate change seem to loom on Pakistan's horizon if effective steps are not taken immediately. When I was younger I was very ...
Read Full Post
A few weeks back in New Delhi, a climate emergency was invoked across the capital. Schools were closed and warning signs issued as the government activated a climate emergency. It was reported that many commuters in Delhi could not see beyond three to five feet ahead of them. Patients were brought into hospitals with acute respiratory infections and children wards were on high-alert. While the some equipped themselves with air purifiers and masks, a large segment of the general public on the streets continued to breathe in the toxic smog. Construction was temporarily banned in city limits as people with burning ...
Read Full Post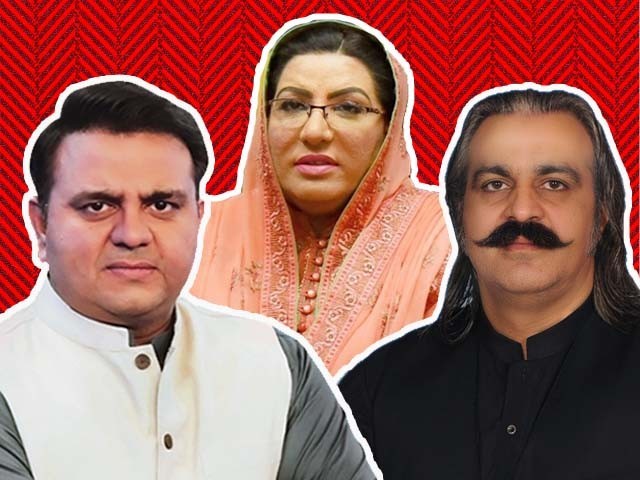 I remember watching an interview of Hassan Nisar, an ardent supporter of Imran Khan, in early December 2018, when the PTI government was still in its relative infancy. In the video, Nisar, while lamenting the poor performance of the government, pleaded with the ministers to at least stay quiet on social and electronic media and keep their public profile low. He was visibly irked due to a bevy of irresponsible statements and several other blunders made by a long list of Pakistan Tehreek-e-Insaf (PTI) ministers. A few months later, Mohmmad Hanif, renowned Pakistani novelist and columnist, wrote that the provision of constant entertainment ...
Read Full Post
I first met Greta Thurnberg, the 16-year-old Swedish school girl who is now inspiring young people all over the world to protest against the climate crisis, back in December 2018 at the United Nations (UN) Climate Change Conference. Hair tied in two pigtails, she looked much younger than her age, was extremely shy and spoke haltingly in English on several forums at the conference held in Poland. Thurnberg speaking at the UN Climate Change Conference held in Poland Sure, the media was following her around even then, but no one imagined she would become such a huge ...
Read Full Post
As a journalist who regularly covers climate change related issues, I was taught early on by my former editor at BBC, Alex Kirby, that: "Your job is to communicate the science, not to do it, and if you do not know much about it, you will probably be better able to understand your readers' ignorance and confusion about the subject. But never overestimate their knowledge, and never underestimate their intelligence." I have always tried to communicate climate change in the easiest possible language, but the primary intention has always been to remain cognisant of the scientific facts. You cannot dumb-down climate ...
Read Full Post
I live in the US but I am visiting Pakistan for the 2018 General Elections, and am proud to have witnessed an amazing electoral process, voted myself, and seen the making of a 'Naya Pakistan'. I was in the US in 2016 when the presidential elections were going on, however, the burst of activism and political awareness among the youth, alongside the will to work for the betterment of the country, is rather distinct here in the homeland. Politics is discussed over cups of 'karak chai' at local dhabas and elite coffee shops alike. Another difference I observed from ...
Read Full Post