In the 80s, slasher movies among the likes of Halloween II, Friday the 13th and A Nightmare on Elm Street were racking in quite the moolah at the box office. This genre was immensely popular amongst audiences who liked horror, and this led to the making of many popular franchises that remain cult favourites to this day. Child's Play was another breakout hit which attained cult status and subsequently spawned a series of sequels. But Child's Play was a standout amongst other slasher films, as it had its very own twist at the genre. If you've been living under a ...
Read Full Post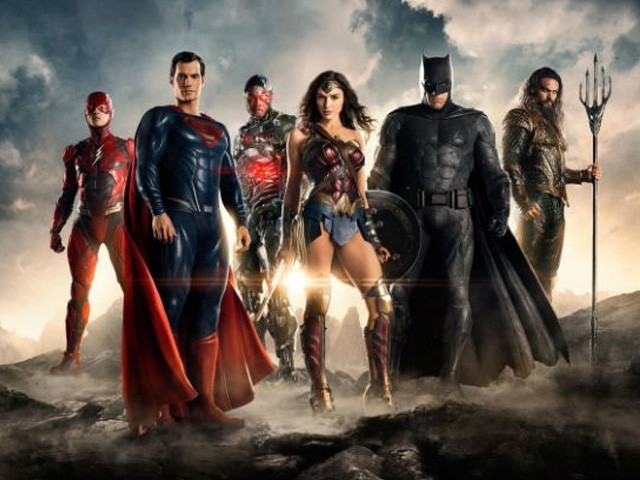 I get a lot of grief from fan boys for being super critical when it comes to comic book adaptations. But truth be told, I judge these movies on their cinematic merit rather than having a blinkered view by being a devotee of any particular character. Although I  understand how any movie from the superhero genre could develop a cult-following, but those are just fans who are so happy to have their favourite superhero recreated in flesh and blood on screen that they are willing to overlook all the flaws associated with the craft of filmmaking. So for all you ...
Read Full Post
One thing I can never wrap my head around is the bizarre fact that all of Zack Snyder's DC Comics' movie adaptations are shot in the dark. Do they not experience daytime in the DC Extended Universe (DCEU)? With this slight moan out of the way, let's turn our collective attention towards DC Comics' answer to Marvel's Avengers. The first full Justice League trailer just dropped and the entire internet world is in a state of meltdown. In a world where 'The Avengers' already exist, you've got to seriously up the ante if you plan on introducing a rival, and by the looks of it, this is ...
Read Full Post
After years of speculation and film production, Batman v Superman: Dawn of Justice is now finally a reality. The film portrays two of the most iconic characters in the comic book universe, delighting fans and general audience alike. The story takes place 18 months after the events of Man of Steel (2013). An enmity has ensued after billionaire Bruce Wayne from Gotham City saw his Wayne tower get destroyed during the combat between Superman and General Zod that resulted in chaos. Now Bruce Wayne's alter ego, Batman, has decided to bring Superman to justice because he believes that Superman is ...
Read Full Post
Behold! The Dark Knight goes up against the Man of Steel! The moment all of us comic book movie nerds have been there for and it was inevitable. It was waiting to happen. And it finally comes at us with all of Zack Snyder's visual glory. But underneath all the hype and excitement for this movie the real question is: Was it any good? Ben Affleck and Henry Cavill.Photo: Screenshot The answer is in one word. YES! Yes, yes, and a million times YES! This movie is good with a capital G. From the get-go, with the brooding tone and ...
Read Full Post