In Pakistan, documentary films are to cinema what hockey is to sports. We don't see a lot of hockey on TV, just like we don't get to see any documentaries screened across the country. Even if our documentaries or hockey make it big, they don't get as much recognition as popular genres of entertainment or sports do. To me, this phenomenon seems like the proverbial case of the child who cries the most and gets the most toys. If the Oscars are anything to go by, Pakistan has a couple of them, and that too in documentary filmmaking and by the same filmmaker. Deep ...
Read Full Post
There is the pungent smell of spices, the unguent waft of cooking oil, and the acrid bite of car exhausts – clinging to the faint breeze that is desperately trying to cleanse this city of its daytime humour. The clamour of voices starts to rise as the mosques empty after prayer; car horns constantly bark out their warnings to everyone but those for whom they are intended, and all of a sudden the dark brings with it the horrors Quetta witnessed on the August 8th. Undoubtedly, the darkest day in Balochistan's history, when our beaming future was snatched away after the ghastly bomb detonated, leaving Balochistan paralysed, ...
Read Full Post
June 21st is one of the longest days of the year. But its significance is much more than just that. It is also the day when Pakistan's great leader was born 61 years ago. Benazir Bhutto was a brave and dauntless leader. With her charisma, intelligence, wisdom, knowledge and compassion she was an ideal woman in many ways. Tested through fire, she never abandoned her ideals and belief in the freedom of humanity from tyranny. In a male-dominated and Islamic society, she became the first woman elected ruler of a Muslim country in modern history. She stood bravely against both the tyranny of ...
Read Full Post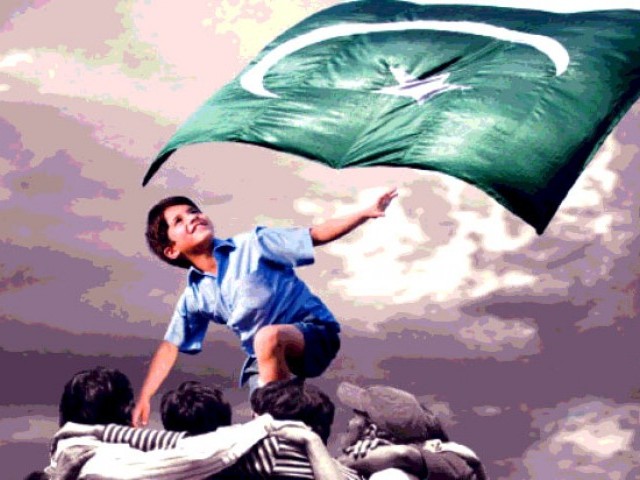 It was late in the afternoon when I arrived at his house. Islamabad was going through one of its worst spells of heat but as I was shown in, the antechamber was cool and the drawing room cooler still. I was informed by his caretaker that he was sleeping and would be joining shortly after Asar. I nodded and took a seat, waiting. The room was decorated with black and white pictures that I could make out were well before my time, some on the wall and others on cabinets and tables. Except for him, a considerably younger him, ...
Read Full Post
Youth and change seem to be unsettling buzzwords in Pakistan's political vocabulary amidst the pre-election rhetoric this year. With 63 per cent of its population under 25 years of age, the youth of Pakistan is undeniably the harbinger of this country's future. But have we prepared our children to bring the change we constantly seek from our leaders? Last night, on a routine drive home from work, I spotted a car with a group of teenage boys perched on the panes of rolled-down car windows, slowly cruising at a busy junction near a bustling market in Islamabad. For a split ...
Read Full Post