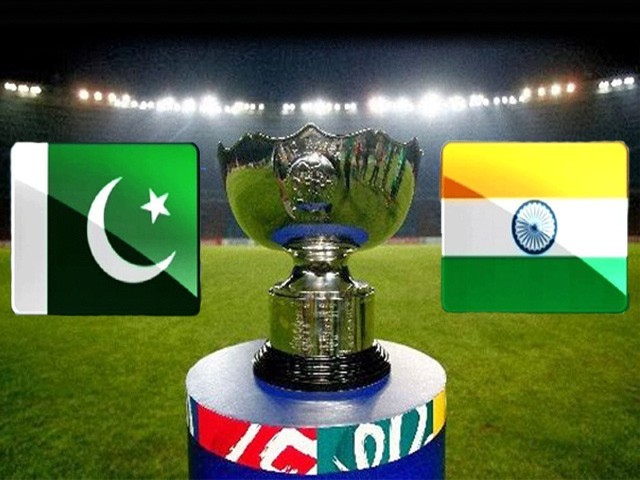 They don't come bigger than this. No. When you talk of sporting rivalries what comes to mind? Australia Wallabies and New Zealand All Blacks in rugby? Ashes? Brazil and Argentina in football? None of them compare to this one. The India-Pakistan cricket rivalry puts them all in the shade with its background of four wars, numerous skirmishes, disputed borders and nuclear weapons. From 1951 when the first India-Pakistan Test match took place to their last match in the ICC Champions trophy, every series, every tournament, every moment of every match has been a saga of raw emotion and unbridled passion. The India-Pakistan match on Sunday, ...
Read Full Post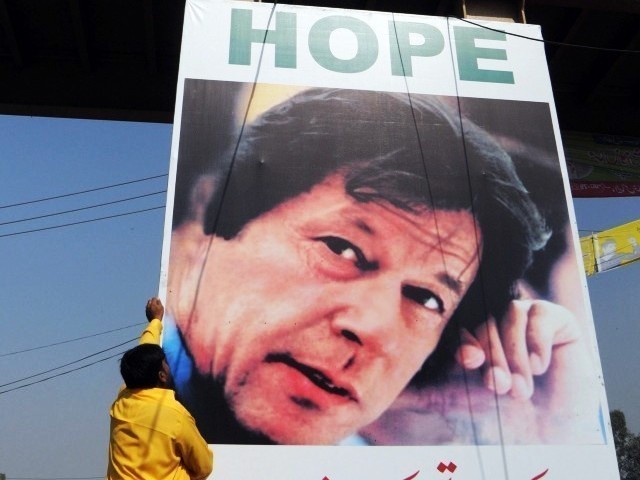 I have never voted for anything in my life, yet on May 11, 2013, I will cast my vote for the first time in the upcoming general elections of Pakistan and that too for Imran Khan's Pakistan Tehreek-i-Insaf (PTI) political party. In my home city of Karachi, conversations with Pakistani citizens from all walks of life, such as rickshaw and taxi drivers, store vendors, bakers, mechanics, teachers, doctors, artists, and bankers, all reveal a genuine fervour for voting for PTI. Most of these people have even talked about plans of rounding up friends and family members on Election Day, so that ...
Read Full Post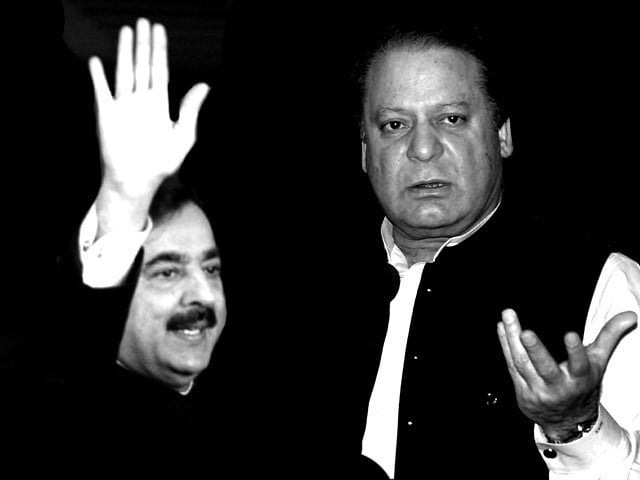 In a fiery press conference recently, PML-N chief Nawaz Sharif warned Prime Minister Yousaf Raza Gilani to step down or face a long march aimed at dislodging him. Claiming the high moral ground, Mr Sharif said that since Gilani was convicted, he has lost all moral reason to continue in office. Sharif's newfound love for the judiciary is well-known. Ever since he returned from exile, he has proved to be the most ardent champion of judicial supremacy and rule of law. If there are people around who want to talk about an obscure incident in a distant past where some PML-N ...
Read Full Post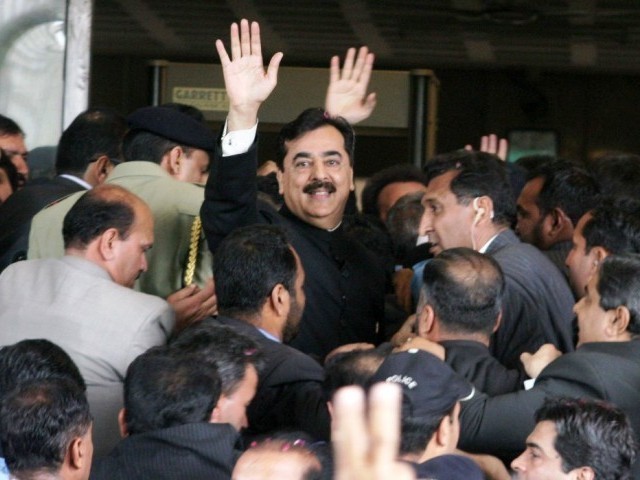 The pictures were baffling. Once a verdict is announced and the gavel comes pounding down, a convict is supposed to be handcuffed and bullied away by a team of hardnosed officers. This one was waving his unrestrained hands and ushered into safety by his colleagues. Those guilty of serious crimes serve endless sentences languishing behind bars, gripping them as if they were the only ones listening. Prime Minister Yousaf Raza Gilani served his in the air conditioned comfort of courtroom number four between the moments when Justice Nasirul Mulk uttered the short order and seven pattaywalas (court ushers) in starched white uniforms ...
Read Full Post
Mr President Asif Ali Zardari and Mr Prime Minister Yousaf Raza Gilani, I hope you are doing great in your big lavish castles. You are the only people in this country who are living a happy and comfortable life. Blessings are only showered on those who do not complain. This clearly explains the plight of the citizens of this country who are always moaning about the skyrocketing inflation, gas, electricity, load-shedding and other grievances. I do not know whether you are aware of this bit of information or not since you are busy making other important decisions and offering new ...
Read Full Post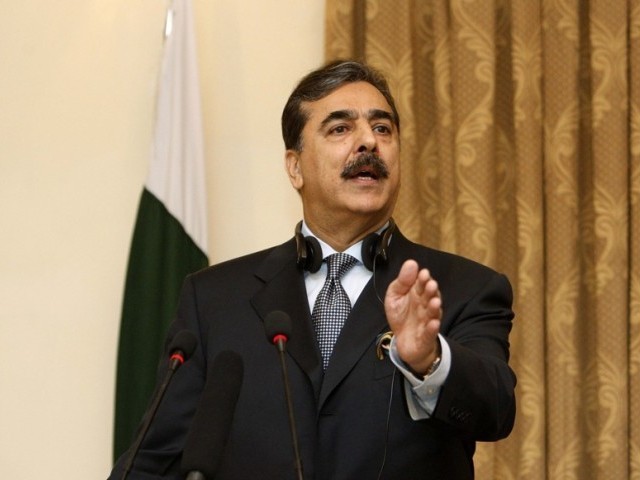 Make no mistake, this is a Supreme Court crusade to recover ill gotten wealth. Doing so successfully has become its pride and joy. The bewildering list of instantly recognisable acronyms in cases involving financial misdeeds ( NICL, BoP, PSM, RPP) bears testimony to the fruits of such efforts. Given these circumstances, the government's continuous attempt to frustrate such efforts by evading the implementation of the NRO judgement was never going to bode well with the Supreme Court.  The Supreme Court has waited over two years for the implementation of the NRO judgement. Unfortunately however – if I may take out ...
Read Full Post
Perhaps it was an indication of how hurried her appointment was, but when the Prime Minister's House sent out a press release announcing the new ambassador to the US, they called the person "Ms Sherry Reham". However her name was spelled, the redemption of Sherry Rehman is now complete and, appropriately, she has been given the country's most important diplomatic post thanks to a two-year charm offensive to win back her doubters in the party. Sources within the party say that Sherry's appointment was proposed and championed by Prime Minister Yousaf Raza Gilani ...
Read Full Post
A few months ago, there was a news piece about the prime minister's visit to the biggest hospital in the capital which resulted in a change of the X-ray machine a few weeks later. It appeared that the prime minister had visited the hospital to get a chest X-ray done, but was kept waiting owing to one of the machines being dysfunctional in the ophthalmology department. Two hours later, the dilapidated machines refused to budge due to a 'technical fault'; if anyone was expecting a miracle it did not happen. This is a normal ordeal for an average visitor to ...
Read Full Post
One of the reasons Asif Ali Zardari made the unlikely choice of Yousaf Raza Gilani as prime minister after the 2008 elections was to keep the PML-N happy in its grand coalition. The Sharif brothers have always had a soft spot for Gilani, who they see as sensible and non-confrontational. While Gilani's presence couldn't keep the coalition from imploding, he has still been spared criticism from the PML-N, even as they ramp up their campaign against President Zardari. That may be about to change. Sources in the PPP say that the prime minister will lead the fight back against the ...
Read Full Post
The officials of Higher Education Commission (HEC) are in the state of anxiety over reports that the commission is going to be placed under the control of a new ministry, which was created last week in an apparent attempt to accommodate political allies. Prime Minister Yousuf Raza Gilani created four new ministries last week under the justification that they would handle departments which have been left with the centre after the devolution of key ministries including education, health, environment, culture, food, etc. For now, the ministry of heritage and national integration portfolio is with former PPP minister Sameena Khalid Gorki ...
Read Full Post