As if ghar wapsi programs and beef lynching was not enough, madrassas in the Bharatiya Janata Party (BJP) ruled state of Uttar Pradesh (UP) have been told to celebrate the Indian Independence Day with great fervour and patriotism. And to prove that their students are very good and patriotic citizens of India, those who manage Indian madrassas will have to submit videos of how they celebrated the patriotic day. Of course, it shouldn't surprise us, since after the appointment of a rabid anti-Muslim like Yogi Adityanath as the chief minister of India's largest state (with a large Muslim population), killings of Muslims suspected to have eaten beef have increased. Now, ...
Read Full Post
It is a sin being a Muslim in India today, but a blessing if you're a cow. Otherwise, how else can you justify the uninterrupted killings and lynching of Muslim men in the name of cows ever since Narendra Modi assumed power in May 2014? The latest victim is a man called Alimuddin, aka Asgar Ali, in the eastern Indian state of Jharkhand. He was allegedly transporting some meat and the cow protection group (an euphemism for radical and extremist Hindu militant groups) intercepted the vehicle and beat him to death without verifying the content of the vehicle. Their hatred towards Muslims is so extreme that it's the name that invites revulsion. ...
Read Full Post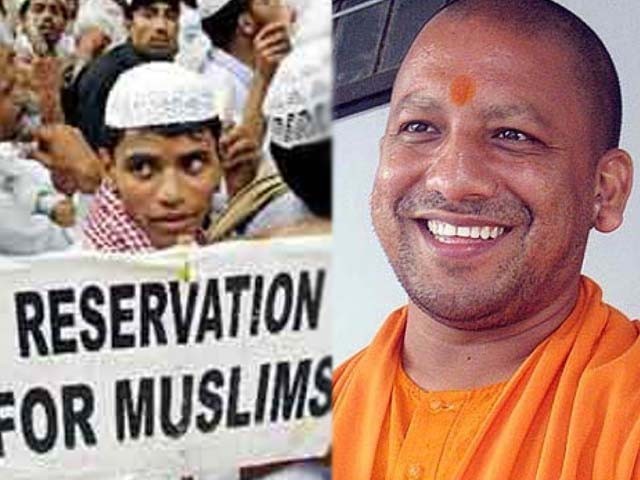 One of the most contentious political appointments in India in recent times has been the elevation of Yogi Adityanath as the chief minister of Uttar Pradesh (UP), the country's most populous and politically significant state. After the Bharatiya Janata Party's (BJP) emphatic victory in the recent assembly elections, there was prolonged suspense over who would ultimately get the coveted position. There were a number of strong candidates, and though Adityanath's name was in the fray, he certainly was not the front-runner. The announcement therefore took a lot of people completely by surprise. Surprise would actually be a bit of an understatement given the kind of ...
Read Full Post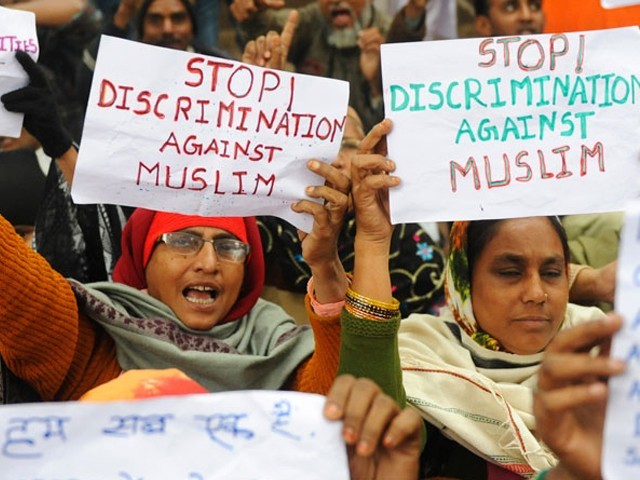 Recently, India has been making headlines for all the wrong reasons. Over the past three years, after Bharatiya Janata Party (BJP) won in a landslide, India has witnessed increased religious intolerance.  Beef has constantly been politicised and electoral rhetoric has constantly used the communal card to pull voters. During the Uttar Pardesh (UP) elections, communal rhetoric was couched in an extremely hateful language, and in the end, BJP chose a fire brand anti-Muslim to lead as the chief minister, despite the fact that it had other alternatives. After his elections, and despite his attempt to tame down hardliners, the law and order situation in ...
Read Full Post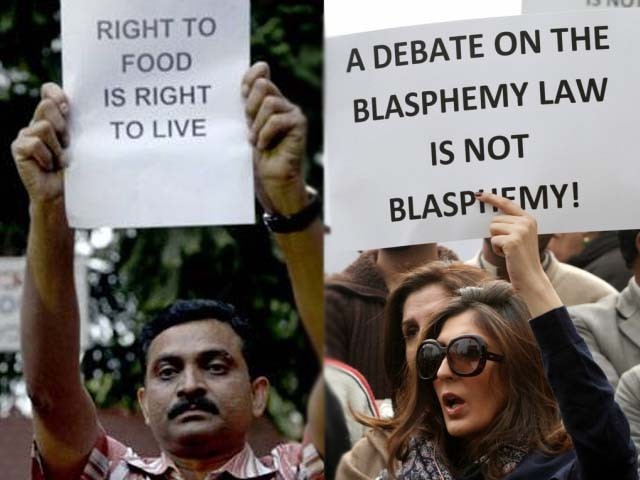 The issue of cow slaughter and the consumption of beef has been an issue that many orthodox Hindus have found an affront to their religion. Blasphemous speech, in regards to orthodox Muslims and their reverence for the Prophet (pbuh) and Allah (swt), produces a similar sentiment of outrage. This sense of outrage has led to the phenomenon of religious vigilantism. Yet, it seems that this malaise, which was once a rare occurrence in the early history of both India and Pakistan, has transformed and metastasised into a cancer that is permeating the very fabric of each nations' respective society. Justification through legislation Pakistan In 1986, Pakistan, ...
Read Full Post
Let's be blunt – India is under the reign of a Hindu extremist government. For the first time in independent India's history, you have a government which is openly repugnant to the idea of secularism, pluralism and liberalism. What is happening in India today is not normal. The systematic targeting of Muslims in the name of cow protection or love jihad is the new norm in the largest democracy of the world. This is not happening at one place but all across the country, particularly in the states rules by Prime Minister Narendra Modi's Bharatiya Janata Party (BJP). Last week, the news came from a village in Jharkhand, an eastern Indian ...
Read Full Post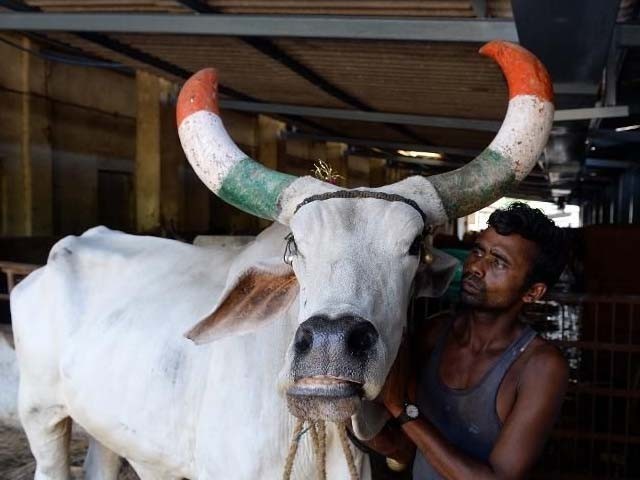 A year and half after the horrific Dadri incident, Hindu vigilantes continue to "cry beef" and hunt for Mohammad Akhlaqs. The manager of a Jaipur hotel faced a similar hungry mob on Sunday night (March 19) that stormed the place over rumours of serving beef. According to a report in The Indian Express, the owner of Hotel Hayat Rabbani, Naeem Rabbani, has alleged that after taking his manager into custody, police brought him back among the cow vigilantes "to calm them down". He was also slapped around and manhandled in police presence. Rabbani, who held a press conference with his staff a ...
Read Full Post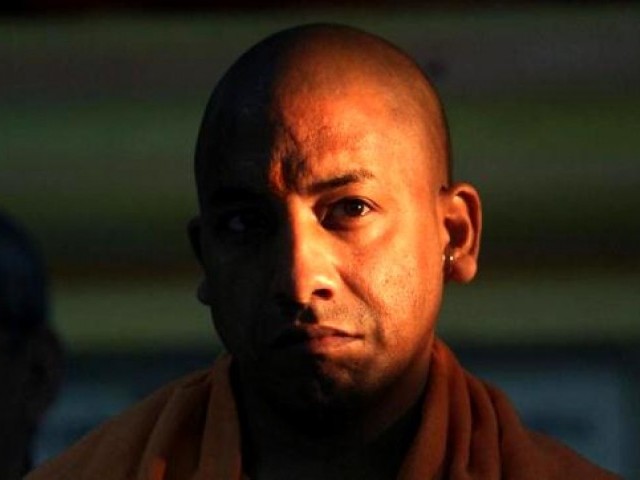 Is the expanding dominance of Narendra Modi on a national political landscape a reassuring sign for India as a nation? Can we, Indians, rest assured that the country is in the hands of an enlightened leadership who will strengthen the idea of India? The answer is a big no. Despite the electoral dominance of the Bharatiya Janata Party (BJP) and Modi's overarching presence in Indian politics today, the plural democracy has never looked as vulnerable in independent India as it looks today. How will one explain the anointment of Yogi Adityanath, a rabid sectarian figure, as the chief minister (CM) of Uttar ...
Read Full Post
In a recent television interview given to India Today's Karan Thapar, Bharatiya Janata Party's (BJP) patriarch LK Advani mentioned that Indira Gandhi cannot be said to have a 'mixed legacy' as she was responsible for clamping down emergency. Thus, she cannot be forgiven. However, Thapar was correct in pointing out to Advani that if Indira Gandhi can't be forgiven for what happened on June 25, 1975 then can Advani be forgiven for what transpired on December 6, 1992? If the Indian National Congress (INC) carries the burden of murdering democracy on the pretext of the foreign hand theory by imposing the emergency, BJP has to be held responsible for smashing the secular edifice ...
Read Full Post