The X-Men franchise is perhaps one of the few and only movie franchises that has managed to stay fresh and relevant even after nearly 18 years since its first film hit cinema screens in 2000. However after Bryan Singer's original trilogy culminated rather disappointingly with the much reviled X-Men 3: The Last Stand, the producers were under a lot of pressure to reinvent the franchise. They took the prequel route, brought on a new cast and with films like X-Men: First Class and X-Men: Days of Future Past, managed to firmly re-establish the franchise. However, the messy X-Men: Apocalypse proved that the ...
Read Full Post
'Man's best friend' is a pretty common expression that refers to the powerful relationship that we humans have shared with pet dogs for ages. The first recorded use of this phrase dates back to Frederick the Great of Prussia from the 18th century. Ever since then, it has become part of the general colloquialism. But have we ever wondered why we share such an intense bond with our canine buddies? Worry not my friends, because we now have an upcoming movie that precisely aims to answer that very question. The From Hell and The Book of Eli famed Albert Hughes's new historical drama, Alpha, just had its first trailer released on ...
Read Full Post
With his pointed beast-like hairstyle, rugged facial expressions and lean body, X-Men enthusiasts knew Hugh Jackman was the right choice to play the role of Wolverine in all X-Men movies released in the last 17 years. Although Jackman's lead roles in Van Helsing (2004), The Prestige (2006) and Real Steel (2011) are commendable, his portrayal of Wolverine has made him a superstar. Now Jackman reprises his role as Wolverine/Logan in the latest movie Logan, the 10th edition of the X-Men franchise. Director James Mangold, who directed The Wolverine (2013), has done justice by keeping the movie in line with Logan's character while ...
Read Full Post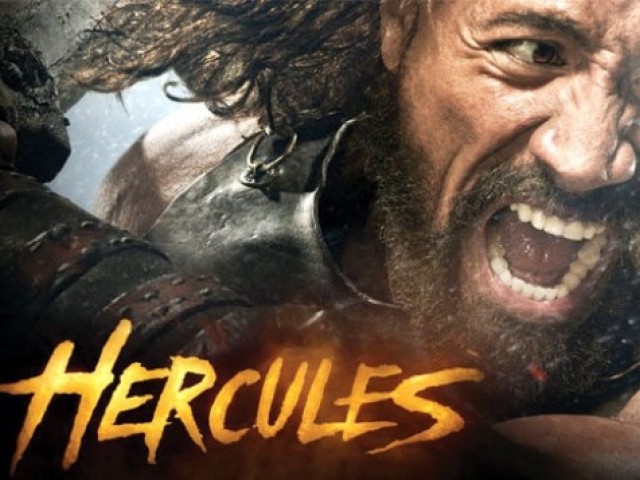 Director Brett Ratner, who has previously directed the Rush Hour trilogy, X-Men: The Last Stand, and Horrible Bosses, brings Hercules, an action-packed movie with Greek muscles written all over it. Pumping the action in the lead role is former World Wrestling Entertainment (WWE) superstar, Dwayne 'The Rock' Johnson, who is seen clad in leather attire while swinging his swords and clubs at his enemies with Greek conviction. Unlike the Greek mythology, where Hercules is the son of Zeus, the movie doesn't bode that connection as this time the story is somewhat different. Hercules (Dwayne Johnson) is the leader of the mercenaries and although he is regarded as the demigod son ...
Read Full Post