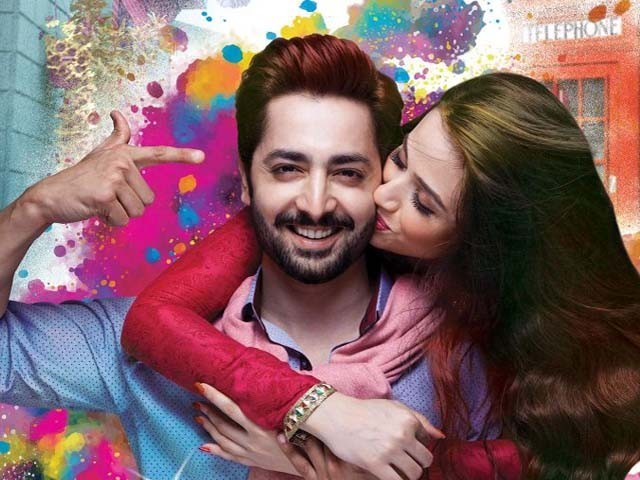 Yasir Nawaz is back with another rom-com called Mehrunisa V Lub U. This is his next big movie after Wrong No. and coincidentally, it has almost the same cast. Since the film was released on Eidul Fitr, it could have fared well since ardent moviegoers run to the cinemas during Eid holidays. With Danish Taimoor, Sana Javed, Javed Sheikh, Nayyar Ejaz, Saqib Sumeer and Qavi Khan as its principle cast, will Mehrunisa V Lub U prove to be a hit or a miss? Read on to find out. Synopsis Upon returning home after three years of pursuing his education in China, Ali (Taimoor), like every other fresh graduate, is bombarded with questions about plans of him settling down and getting married. Hence, Ali suggests ...
Read Full Post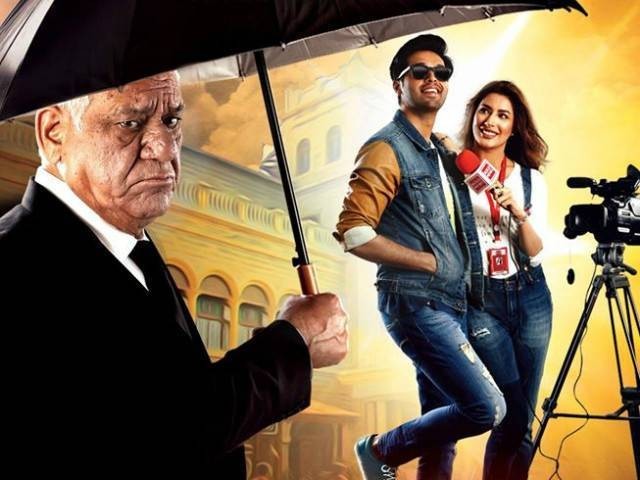 Let me admit that I did not know who Nabeel Qureshi was before entering the theatre to watch Actor In Law. I did not watch Na Maloom Afraad (2014), primarily because of its eerily similar appearance to Hera Pheri (2000), until I watched it a couple of weeks back. Nevertheless, the trailer of Actor In Law was intriguing despite, yet again, giving a similar feel to that of Govinda's Kyo Kii… Main Jhuth Nahin Bolta (2001), which was similar to Liar Liar (1997) of Jim Carey. I was intrigued because it's not very often that you get a chance to see Om Puri in a Pakistani film. If Actor in Law was made 30 years ago, Amitabh ...
Read Full Post
Pakistan's movie industry met its downfall during the 1990s and 2000s. This was the time when big screen actors migrated to television, because there was no variety and Punjabi movies ruled the cinema. During the 1960s to 1980s, Waheed Murad, Nadeem Baig, Shabnam, Shaan Shahid, Resham and Reema Khan were the regular faces to be seen on screen. However, during the revival of Pakistani cinema during 2012-13, television actors adorned the silver screen with their powerful presence. During 2015, a number of Pakistani movies were released which heralded the rise of this industry. This blog will highlight some of the ...
Read Full Post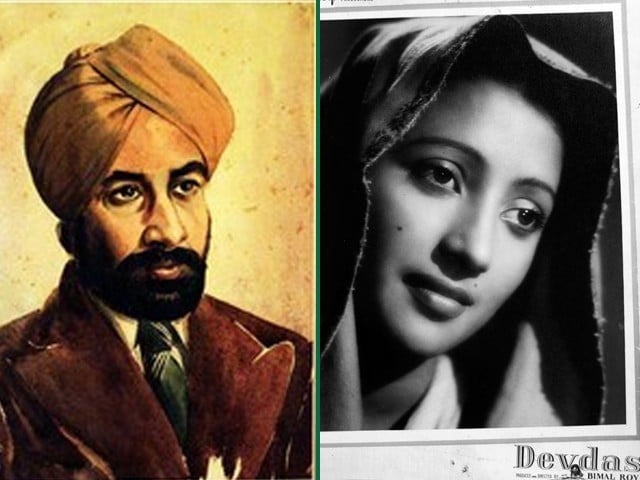 September 1st marks the birth centenary of Rajinder Singh Bedi, one of the most gifted and greatest fiction writers of the 20th century, completing the quartet whose membership also extends to Saadat Hasan Manto, Krishan Chander, and Ismat Chughtai. Bedi was a son of Punjab, born in Lahore. While his output was not as prodigious as his three aforementioned contemporaries, his stories are memorable, chastising ancient beliefs and superstitions which keep the ordinary person ignorant and the women oppressed. He was not a doctrinaire blinded by ideology as many of his contemporaries were, but rather than giving us the heady slogans of revolution, he preferred ...
Read Full Post
Wrong No. is a Pakistani film produced by YNH and ARY Films with the story and direction done by Yasir Nawaz. Wrong No. has pretty much been in the social media limelight for quite some time now. And to tell you the truth, I have been very sceptical about it. I thought expectations would run low once we actually get down to watching it, remember Jalaibee?  The premiere was held at Nueplex Cinemas last night. The entire star cast was there, except Javed Sheikh, who was busy with another movie's press conference in Dubai. There are two lead characters in the movie, Sallu (Danish Taimoor ) and Sheheryar (Danish ...
Read Full Post