The year 2018 has brought with it a promise of progress. While Pakistan's the new leadership has been taking steps towards economic growth, Saudi Arabia is apparently adapting to the 21st century modus operandi and opening its doors to the world. In one of Crown Prince Muhammad bin Salman's (MbS) progressive reforms, the Kingdom opened new cinemas for the first time in decades. They followed it up by lifting the driving ban on women, which was a much-applauded move. Adding to the propaganda of change is World Wrestling Entertainment (WWE), the American sports entertainment conglomerate, which signed a 10-year, $450 million ...
Read Full Post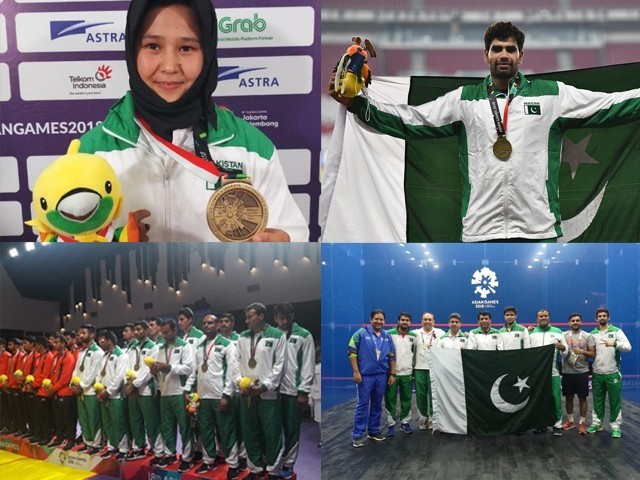 Thirty-five sports disciplines, around 250 athletes, and only four bronze medals, this is the dismal summary of Pakistani athletes' performance at the Asian Games in Jakarta. This is our worst ever performance in the tournament, lowest total medal count (same as the Asian Games in 2006) and the first time that Pakistan failed to win a gold or silver medal. The bronze medals came from four different categories: athletics, kabaddi, karate and squash, while the men's field hockey team missed out on a medal only for the second time in the history of the Asian Games. Two of the four bronze ...
Read Full Post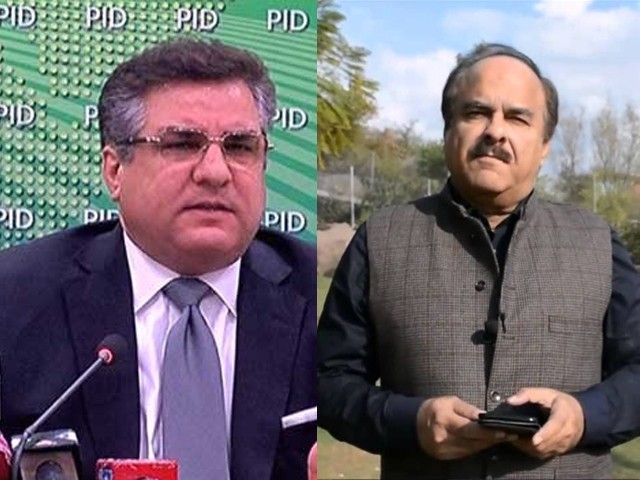 After the incident that recently made headlines, where Pakistan Tehreek-e-Insaf's (PTI) Naeemul Haq can be seen slapping his opponent Daniyal Aziz on live television, Haq responded by saying, "Imran Khan praised me." In an afterthought, he added, "No, he never appreciated the slap." So did he actually appreciate you or not? Make up your mind! We need to know the answer, for this will tell us what the 'Naya Pakistan' is going to look like. We need to know if going forward a macho man persona will be the new currency, or whether some values of the old Pakistan, such as apologising after doing something wrong, ...
Read Full Post
Recently, on April 2nd, Mark Callaway called it quits after 27 years of service to World Wrestling Entertainment (WWE). For those who do not know, Callaway is the man behind one of the biggest characters in sporting history, The Undertaker. Like Tiger Woods, Diego Maradona, Lance Armstrong or Muhammad Ali, it did not matter if you were an avid watcher of their respective sport, you just knew them. For those who didn't and for those who did know him, it was an emotionally surreal moment. Be it video games, the silver screen or the internet, Taker, for the last 30 years, has been a media icon, and regardless ...
Read Full Post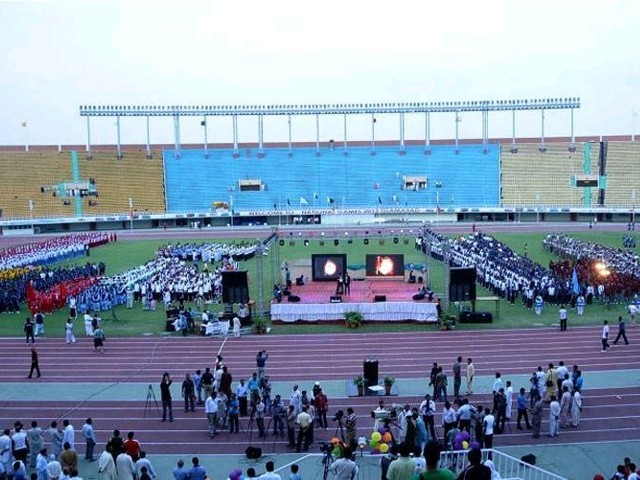 What is it about Lionel Messi that excites fans as he dribbles the ball across the field? What gives players like Roger Federer and Novak Djokovic the ability to hypnotise fans as they compete on the court? Is Usain Bolt's speed really a big deal, after all, he did only run a 100-meter race at the Olympics. It seems as though for the average Pakistani, everything that is remotely foreign seems to be infinitely more appealing, but does that really come as a surprise? Pakistan's football team is ranked 190th in the world, we are still raving about Aisamul Haq's success ...
Read Full Post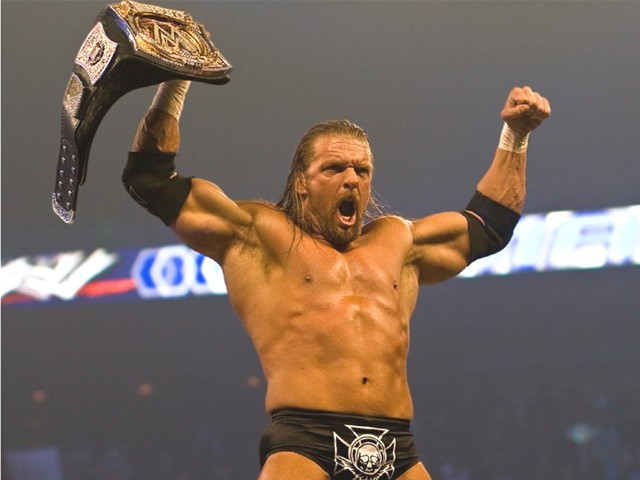 If you want it done right, you have to do it yourself. Royal Rumble (2016) saw the demise of a big thorn in Authority's way, Roman Reigns. The former WWE World Heavyweight Champion had been knocking  curve balls Roman Reigns way, which he managed to throw right out of the park. This was the case till Authority was derailed by 15 time WWE World Heavyweight Champion, the boss, Triple H. Triple H has evolved from a privileged wrestler wanting to make it big into a rebellious delinquent who ushered in a revolution. He is arguably the most decorated champion in wrestling ...
Read Full Post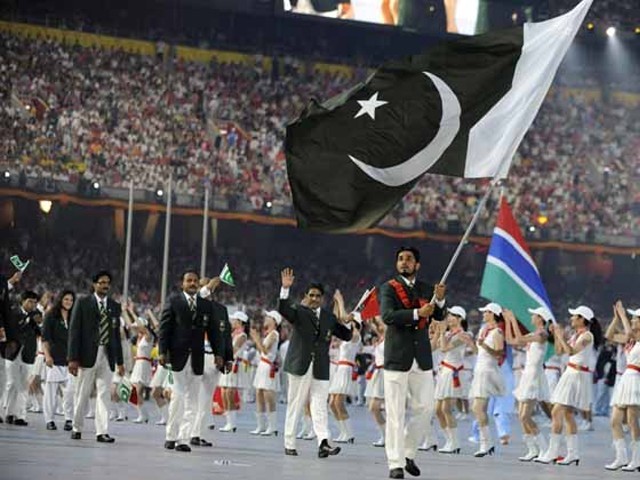 The Pakistan hockey team failed to qualify for the 2016 Rio Olympics. This is a historic low as the Pakistani hockey team has qualified for every Olympic Games since gaining independence in 1947. The only exception was the 1980 Olympic Games in Moscow, which Pakistan opted to jointly boycott with 64 other countries due to the Soviet Union invasion of Afghanistan. With the absence of the hockey team from the 2016 Rio Olympics, there is a possibility that perhaps no one gets a chance to represent Pakistan at the Olympic Games next year? Clearly, Olympic sports in Pakistan are in a dismal state which can be gauged ...
Read Full Post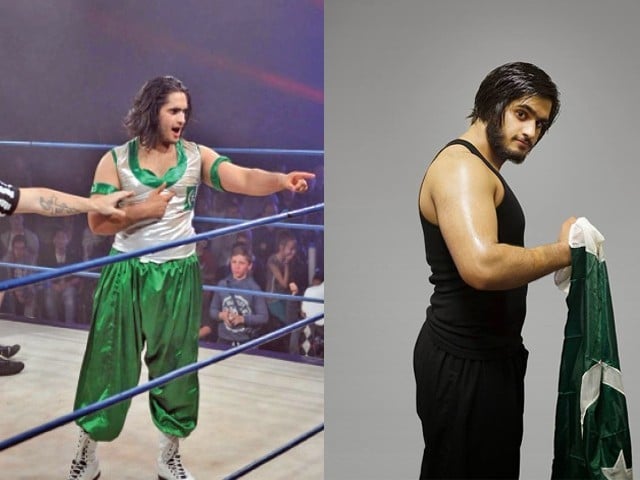 One's understanding should be clear when it comes to wrestling; it's not an easy sport. In order to reach to the top tier, one has to struggle vehemently. They must fight for their success; they must fight to achieve fame; and moreover, they must essentially fight to entertain their fans. WWE wrestlers are very famous in Pakistan and there is a huge fan-following of old and young alike who have seen different wrestlers come and go and make their mark for their fans. However, this time it's not about the usual wrestling superstars like Brock Lesnar, John Cena, Undertaker or Randy ...
Read Full Post
Every year in the wrestling world comes an event where rising stars and veterans get one more shot to fame. This year marks the 26th Royal Rumble event, which includes the ever popular and mandatory Royal Rumble match itself. This match is regarded as one of the three (arguably four) major Pay-Per-View (PPV) events of the year. If you're a wrestling fan like me, you would know how eagerly viewers await the Royal Rumble. Since I cannot review the whole event for you (it was packed with one too many exciting moments) I've listed a few of the major highlights here. Included ...
Read Full Post
Almost half-a-century back, the greatest wrestler in history died in Lahore. Gama Pehlwan spent his entire 50-year wrestling career undefeated.  Even today, he is considered to be head and shoulders above anyone who ever entered a ring. He was a role model, not just for wrestlers but for other athletes, too, with Bruce Lee among those that picked up elements of his workout technique. It is sad that today, not just Pakistan but the world seems to have forgotten about wrestling as a sport, focusing instead on 'professional' wrestling, which is really just grown men pretending to fight or noora kushti in ...
Read Full Post