This article is part of a series which will try to answer several questions surrounding the law on sexual harassment in Pakistan. The aim is to allow people to understand what the legal regime on this issue is, how it works, and what needs to change. ~ Meesha Shafi's case has allowed sexual harassment to enter into the mainstream discourse in Pakistan. More recently, the traumatic experience recounted by Jami shows how harassment and sexual violence are acts of power that do not spare any gender. These victims, and the countless others who have come forward, have shown the problems of a legal system infused ...
Read Full Post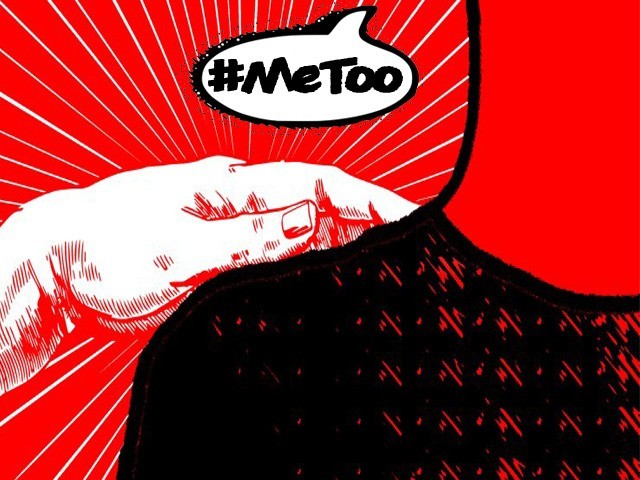 The first time it happened, I was seven. An imam in our neighbourhood mosque held me, taking my hand, wrapping my fingers (they were still tiny) around his genitals, then massaging it. I was so small I did not know what it was that was in my hand. I had never seen it before and I certainly did not know what it felt like.  "Do you like it?" he asked again and again, until someone came to the room, and he quickly let go of me. Later, I told my mom about this peculiar incident, and she wept for weeks and months over ...
Read Full Post
I didn't know who Harvey Weinstein was till I read the The New Yorker exposé on him. For those of you who live under the same rock as I do, he's an Oscar-winning producer and the co-founder of Miramax. I read each and every victim's story and felt disgusted to the core, but somehow I felt as if I had read these stories before, only this time the victims were different. The only common factor was a lecherous and sleazy man, making unwanted sexual overtures. My initial thoughts were, 'why didn't these women speak up earlier about these harrowing incidents'? I brought this up ...
Read Full Post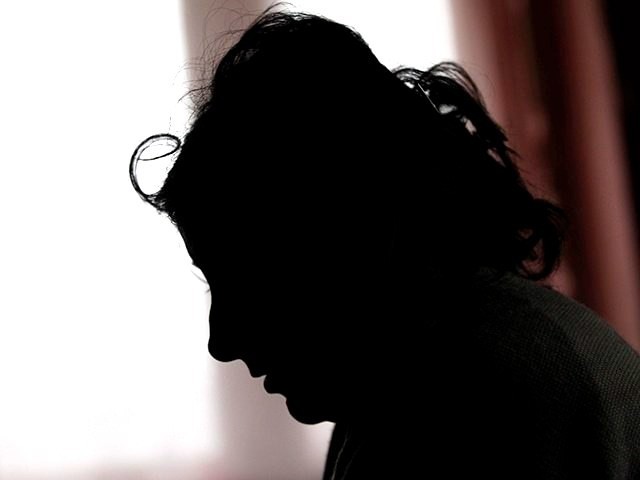 In 2010, after an effective campaign led by the Alliance against Sexual Harassment (AASHA), Parliament enacted 'The Protection against Harassment of Women at the Workplace' (PHWW). Little did people know that this statute would change the way we see, and often condone sexual harassment in our society. From a handful of cases filed in the initial years, the number of claims began to rise. Mostly women, but even some men, complained to in-house workplace inquiry committees set up under the law. These inquiry committees comprise three members chosen from the workplace itself. Their decision could result in major or minor penalties against ...
Read Full Post
Currently, the issue of workplace sexual harassment seems to be in the national spotlight due to an on-going investigation at Pakistan Television (PTV). According to the available details, two prominent anchors had accused PTV's current affairs director for sexual harassment. In response, the channel had initiated an inquiry to look into the matter. However, during the investigation, the two anchors decided to use other media platforms (electronic and social) to spread awareness of their case, which resulted in the PTV management imposing a ban on the involved anchors. The PTV management was of the opinion that the anchors were issuing ...
Read Full Post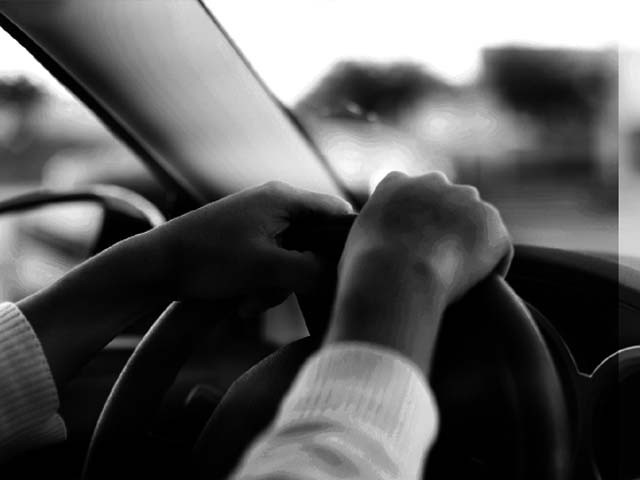 What happens when you finally voice your opinions over the unbearable harassment that you've had to face for three months? You are ridiculed, you are blamed for having filth in your mind; you are indirectly under suspicion in everyone's eyes and all this, for what? Only because you raised your voice against something you do not want to endure anymore. Three years ago I started working at an IT company – it was the beginning of my professional career. The company provided a van service for women, a facility which almost every working woman needs and that is one of ...
Read Full Post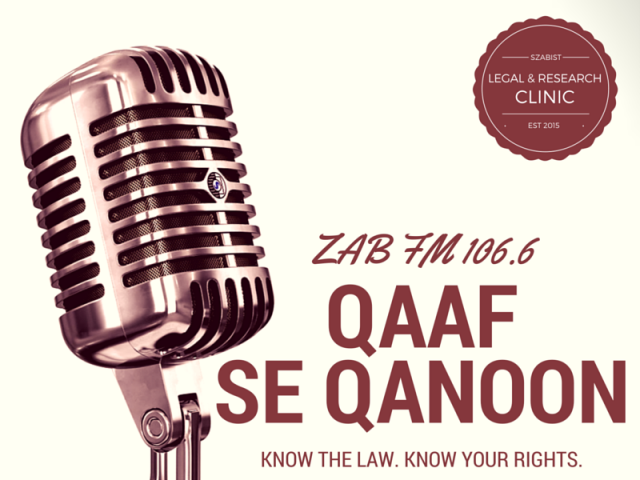 Good things should be appreciated and promoted, a recent example would be Qaaf se Qanoon, a radio-show, launched on ZAB FM 106.6.What this show seeks to do is spread legal literacy amongst the masses. The show is being aired in Karachi every Monday, from 6pm to 7pm. Those living in other cities can listen to the show online on either ZAB FM's website or on Soundcloud. Qaaf se Qanoon is part of the 'SZABIST Legal and Research Clinic'; project initiated by Shaheed Zulfikar Ali Bhutto Institute of Science and Technology's (SZABIST) faculty, current students and alumni. The main purpose of this clinic is to advocate ...
Read Full Post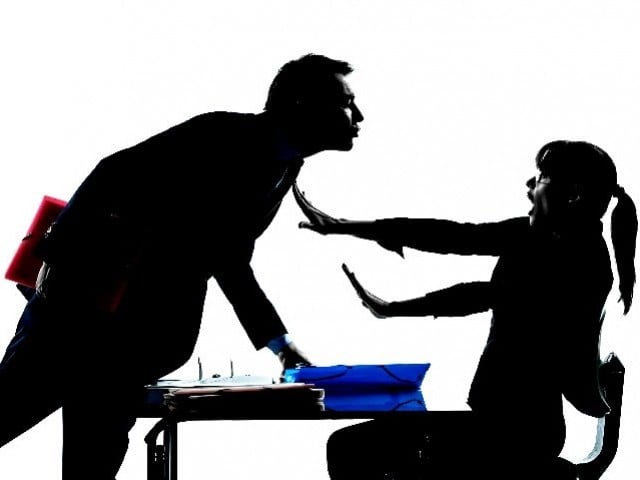 The Oxford dictionary defines sexual harassment as, "Harassment (typically of a woman) in a workplace, or other professional or social situation, involving the making of unwanted sexual advances or obscene remarks" Gauging from this definition, the meaning is pretty self-explanatory, isn't it? Apparently not. I am often surprised (read: unimpressed), by the type of conversations I hear surrounding the so-called 'dubious' nature of sexual harassment. A few years ago, a colleague came to me saying she felt awkward by the way her now ex-boss would treat her while they were at work. She wasn't sure if he was interested in her, or if he ...
Read Full Post