Filmmaker cum screenwriter R Balki has a reputation of covering atypical subjects in his movies, with all six of his movies, such as Cheeni Kum (2007), Paa (2009) and Shamitabh (2015), being regarded as breakthroughs that entertained both the masses as well as mature filmgoers with their peculiar themes. This year, Balki is back at it again, this time with a very unique idea in the form of Padman. As revealed by the trailer, Padman is based on the life of Arunachalam Muruganantham, a social activist from Tamil Nadu, played by Akshay Kumar. Sonam Kapoor and Radhika Apte will ...
Read Full Post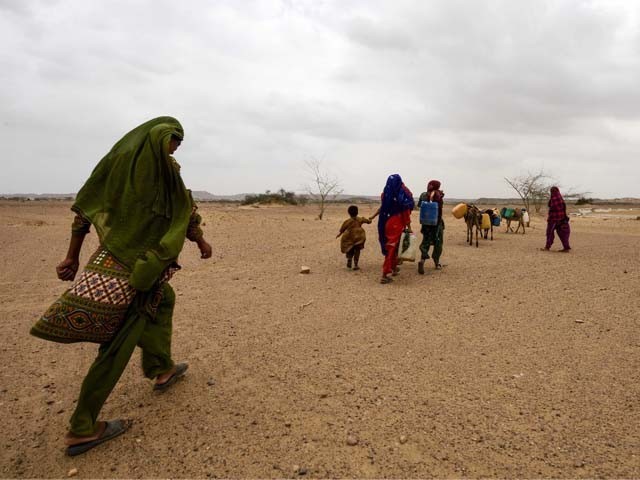 Hazoora, a 24-year-old native of Kohistan (an arid piece of land located near Thatta), complains that her hair is falling due to transporting heavy cans of water on her head since she was eight-years-old. She travels approximately one to eight kilometres every day to fetch her share of water, and her body aches from carrying six to seven buckets of water daily for domestic needs. Even her pregnancy did not put an end to her ordeal since water is not a commodity one can live without. This is not just Hazoora's plight, but the plight of thousands of women living in this ...
Read Full Post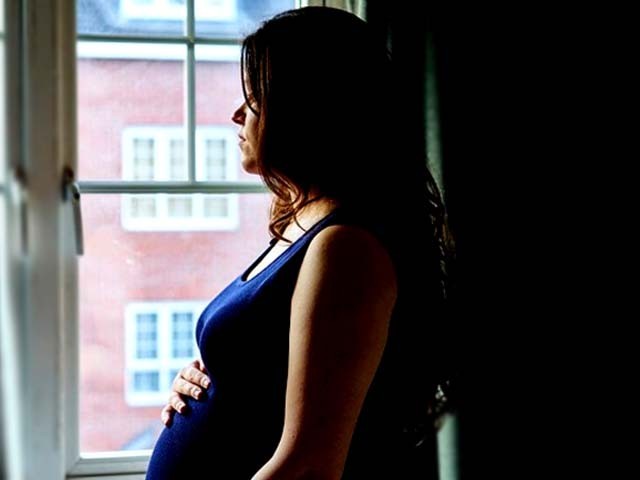 "Don't take any stress when you're expecting!" — a stressful comment every pregnant woman has to hear at some point — because everybody knows pregnancy is a low stress endeavour. On the contrary, the question we should be asking is; do pregnant women have any reason not to take stress? A lack of emotional support or being surrounded by negativity during one's pregnancy will always be accompanied by high levels of stress, which directly affects the woman's health and through her, the baby's health as well. These stress levels automatically increase if you are pregnant and if you are a working woman as well. In such ...
Read Full Post
I regret commencing my response to Ms Umnia Shahid's article in a manner that sounds as bitter and sardonic as the original, but I beg your pardon and hope that you bear with me. I want to acknowledge your efforts on behalf of my brethren. Really, I do. Your concern for the welfare of men like me is appreciated, but your version of male rights activism has validated my stance regarding the immense importance of 'modern' feminism. Ideally, I shouldn't be writing this letter at all. I claim no authority over the subject of women's issues, and this response may almost certainly have been better ...
Read Full Post
It's a matter of grave concern and great sadness that in the 21st century, despite all the world's advances in technology, science, society and economics, violence against women remains endemic. In fact, one out of three women around the world is a victim of gender-based violence: domestic violence, sexual assault and rape, sexual harassment, honour killings and many other permutations of this crime play out in millions of homes, workplaces, streets, villages and cities in every part of the globe. Violence against girls and women is rightly called one of the greatest crimes against humanity, occurring across all nations and cultures, ...
Read Full Post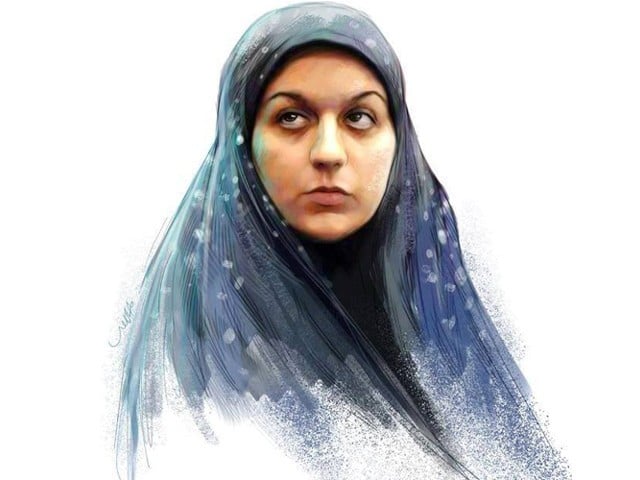 "The world allowed me to live for 19 years. That ominous night it was I that should have been killed. My body would have been thrown in some corner of the city, and after a few days, the police would have taken you to the coroner's office to identify my body and there you would also learn that I had been raped as well. The murderer would have never been found since we don't have their wealth and their power. Then you would have continued your life suffering and ashamed, and a few years later you would have died ...
Read Full Post
Charlotte Benjamin, a seven-year-old girl, visited a Lego store and noticed that the few girl legos that were available were only 'sit at home, go to the beach, shop and had no jobs' while the boys 'went on adventures, worked, saved people, had jobs and even swam with sharks'. That's quite an observation and a strong opinion for a child so young. Lego is a popular construction toy manufactured by The Lego Group, a private company based in Billund, Denmark. Lego consists of colourful interlocking plastic bricks and a collection of mini figures and gears. Lego blocks can be connected and ...
Read Full Post
An airport can be a good starting point to begin learning about the culture of any country. Lahore's Allama Iqbal Airport is much the same. I was motivated to write about this seemingly trivial topic because of the sheer frustration that I felt on arriving at this airport. The experience left me wildly exasperated, and what I am about to give you is a microscopic account on the matter to make you understand my ordeal. After a 12-hour flight from Canada, as I was making my way towards the baggage collection point, I saw a string of porters looking out for potential ...
Read Full Post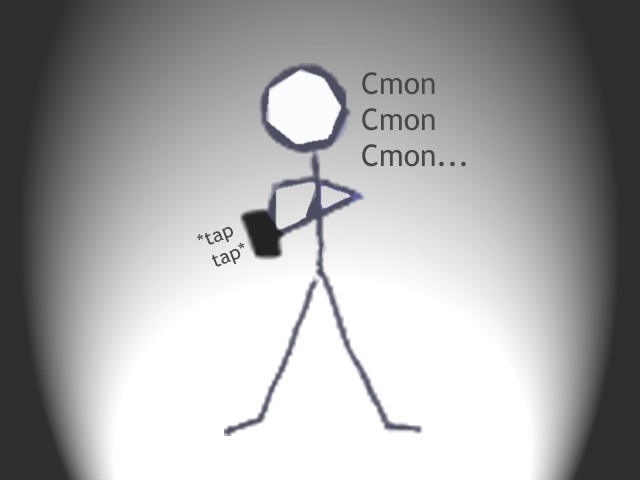 The public-private debate in Pakistan is a hard creature to get a handle on. Being a Pakistani male, when I was approached by Take Back the Tech — a Bytes for All Pakistan initiative locally — to develop a set of comic strips for their campaign focused on how concepts of public and private affect ICTs and violence against women, I was initially stumped.  I was told the debate was a wide one, including right to privacy, lines between private and public in online spaces, state surveillance, sexting and more. I wanted to focus on this with an emphasis on technology, media (especially the online space) ...
Read Full Post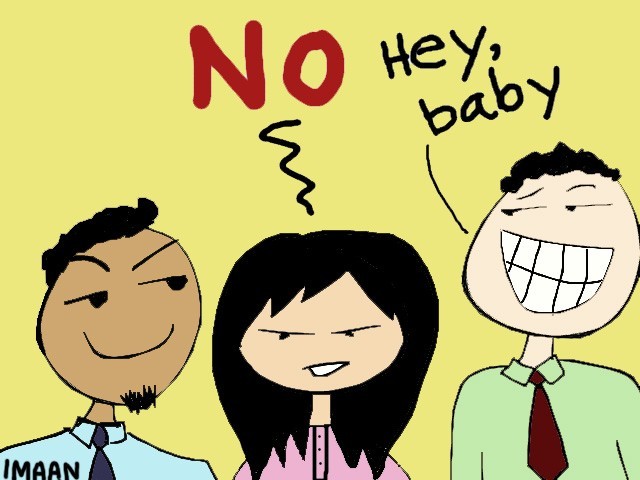 "Where are you, 'baby'? I am waiting." No, this is not an SMS from someone's fiancé, husband or boyfriend. This was sent by a colleague to another colleague of mine. After a few minutes of disbelief, she was engulfed by anger and replied, "Are you in your senses? What kind of an SMS is that?" To her utter astonishment his reply was: "Err.. Is mein kia tha?" (What was wrong in that SMS?) The reply indicated how casually men take their behaviour towards the fairer sex. No, I do not want to re-emphasise here how often we have to face difficult workplace situations. No, I ...
Read Full Post