With the DC Extended Universe (DCEU) still looking to hit its stride the same way Marvel has, their latest film Aquaman provides them with a welcome opportunity to do so by going the traditional origin-story route, with a character that isn't that well-known to most mainstream comicbook fans. Now, the story of Aquaman is fairly silly when compared to other DC heroes, which poses a bigger challenge to properly bring it to the screen, especially with DC's history of making movies that are overly self-serious. But judging by the trailer, DC seems to have adopted a far lighter tone with this film, while keeping the seriousness ...
Read Full Post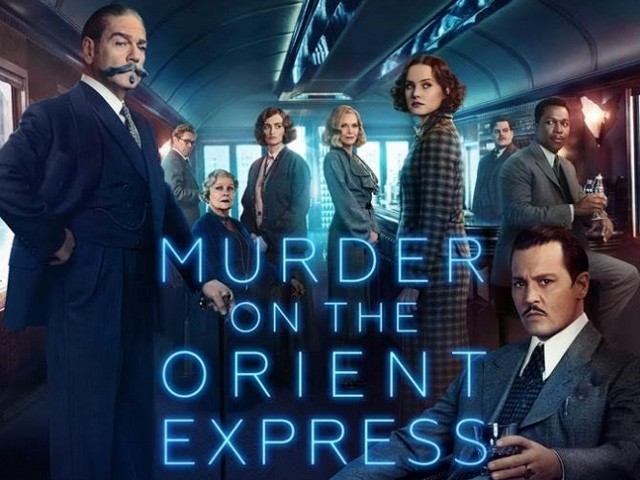 In an age when cinema and filmmaking is arguably at its biggest, it is surprising that the 'whodunit' seems like a genre from a bygone era. While television shows like Twin Peaks, Sherlock and the latest Riverdale have continued to reinforce the classical construct of the genre increasingly well and creatively, only a handful of films, in recent times, have tried to bring the genre back to life. This, again, is surprising because nothing gets 'butts in seats' like a good, old-fashioned murder-mystery with a twist. Director and actor Kenneth Branagh likely feels the same way, which can only explain why he decided to adapt Agatha ...
Read Full Post
Considered by many as one of the most ingeniously crafted stories ever published, Agatha Christie's 'Murder on the Orient Express' has stood the test of time (it was published in 1934) and a handful of cinematic iterations to retain its place in the pantheon of great whodunits'. Most who haven't read the book may be familiar with filmmaker Sidney Lumet's adaptation of the classic mystery which was released in 1974. In Hollywood though, no film is old or important enough to be remade or as I like to call it, 'reheated' and this time around veteran Shakespeare director, Kenneth Branagh, is taking a ...
Read Full Post
The East and the West have teamed up for the monster flick The Great Wall, a CGI-drenched, high budget action fest that comes off as nothing more than a wasted opportunity.  The Chinese-American co-production tries to marry Hollywood blockbuster sensibilities with Chinese mythology but forgets to add anything compelling to the mix. The premise revolves around the legend that the Great Wall of China was constructed as a barrier against the Tao Tei – a horde of alien monsters that rise every 60 years as a reminder of what happens when greed is unchecked. Two European mercenaries – William Garin (Matt ...
Read Full Post
Based on John Green's bestselling fiction novel of the same name, The Fault in Our Stars is profoundly a sweet, romantic, sensible, expressive drama expressed with warmth, poignancy and humour. It will definitely inspire you to contemplate and not give in to the grief and misery of your misfortune. The title of both, the book and the movie, has been taken from Shakespeare's famous play 'Julius Caesar' where the character Caesar says, "The fault, dear Brutus, is not in our stars, but in ourselves." It is a heart-wrenching love story of two attractive, quick-witted and lively teenagers with dissimilar types of cancer who share their personal ...
Read Full Post