The Lego Movie (2014) was one of those films based on an idea that was never expected to work. After all, what was this going to be? A feature-length Lego commercial? However, directors Phil Lord and Chris Miller who brought a lot of their signature style and inventiveness to the film made sure this wasn't the case. And The Lego Movie ended up being a massive success, meaning a sequel was always in the offing. Five years and two spin-offs later, The Lego Movie 2: The Second Part has finally arrived. The sequel retains pretty much all of the original ...
Read Full Post
After the triumphant cinematic debut of the Lego franchise with 2014's joyous The Lego Movie, we return to the interlocking­-bricks realm in The Lego Batman Movie, an amusing spin-off that may not be as inventive as the first instalment, but certainly proves to be just as enjoyable as its Oscar-snubbed predecessor. Will Arnett, Channing Tatum, Jonah Hill, and Adam Devine in The LEGO Batman Movie (2017).Photo: IMDb. Zach Galifianakis in The LEGO Batman Movie (2017).Photo: IMDb. The focus of the animated adventure is on the Lego version of DC Comics' Batman the Caped Crusader Batman (voiced by Will Arnett) who ...
Read Full Post
The Academy may not have given the film its proper dues – and yes, some of us may still be a tad miffed about this major award show injustice – but the fact remains that The Lego Movie (2014) was downright awesome. Both joyous and thought-provoking, the wildly entertaining animated romp ushered us into the zany Lego realm. Now, three years later, we finally get the chance to revisit Lego Land in the spin-off instalment The Lego Batman Movie.  The flick is centred on the character of The Dark Knight (voiced by Will Arnett) and its trailer promises an amusing adventure in Gotham City. As per the prevue, Bruce ...
Read Full Post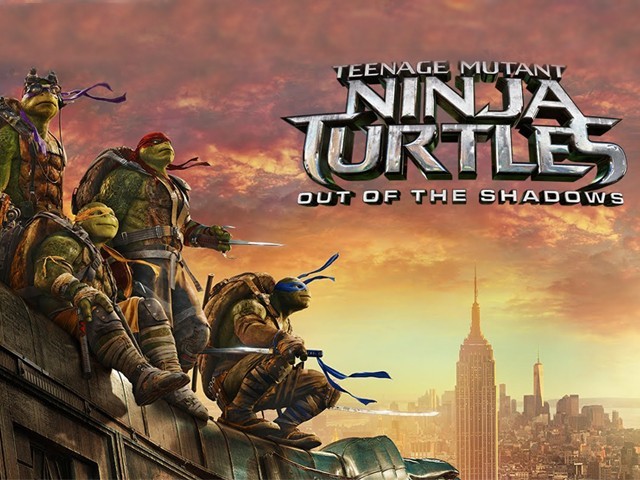 Despite being reviled critically, the Michael Bay produced Teenage Mutant Ninja Turtles took in close to $500 million at the box-office which was supposedly enough to warrant a sequel. But while the 2014 reboot of the 80's comic book about a group of talking, genetically mutated, pizza loving teenage ninja turtles was too dull or bland to be enjoyed in the slightest, its successor, Out of the Shadows thankfully manages to improve considerably. And despite its flaws, it manages to standout as an enjoyable piece of summer popcorn entertainment. After saving New York City from the wrath of Shredder (Brian Tee), turtles Leonardo (Pete ...
Read Full Post