Muslim men are allowed to hit their wives – not with fists, but gently using only short sticks and pieces of fabric, as per a video recently released by the Australian women's branch of Hizbut Tahrir. The video, posted on the Islamic political group Hizbut Tahrir's Facebook page, shows two Australian Muslim women from Sydney telling a small audience of veiled women that Muslim husbands are in a position of leadership in ­a marriage and "it goes hand-in-hand that he would have the right to undertake disciplinary ­measures". The verse under discussion proposes three potential responses to unfaithfulness on part of the wife, namely, admonishing them, abandoning ...
Read Full Post
A Moroccan TV show recently taught women how to cover up bruises they got as a result of domestic violence. After a lot of hue and cry, the video was removed but it still sparked outrage on social media, and Moroccan rights groups were extremely vocal about insisting that the show be cancelled completely. But let's take a step back, shall we. Let's go back to the moment the producer and the team of that show actually decided that this feather-brained idea would be a great seller. Let's go back to the moment where everyone said, "Hey, you know what would be fantastic? If ...
Read Full Post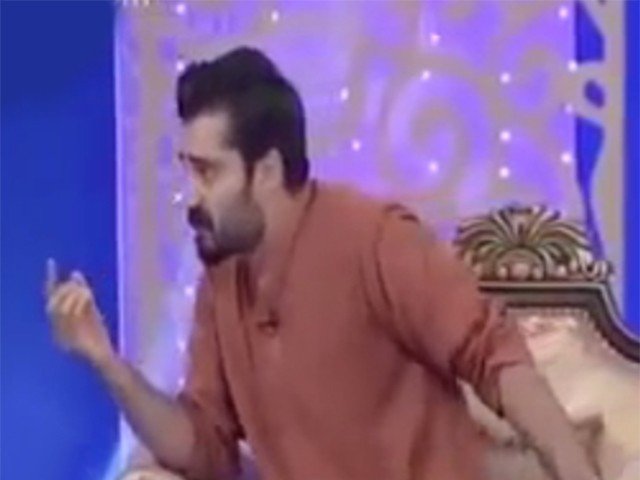 Pakistan is the land of topsy-turvy, where the righteous are punished and the wrongdoers thrive. In what is a thoroughly perplexing decision, The Pakistan Electronic Media Regulatory Authority (PEMRA) imposed a ban on Hamza Ali Abbasi's Ramazan program. What was his crime? To open a dialog on his show on the plight of one of the most viciously persecuted minorities in Pakistan, the Ahmadis. Not a few days ago, Hamza Ali Abbasi asked why Ahmadis were treated so poorly in the country and why we were so afraid to talk about it: "The community is being suppressed but if you talk about it, ...
Read Full Post
Another fatwa about women has emerged from the glorious Kingdom of Saudi Arabia, a fatwa that declares the innocent enjoyment of a football match to be haram for women. After all, with the infamous wife-beating bill courtesy of the Council of Islamic Ideology (CII), Pakistan, KSA could hardly stand to be left behind. Of course they've graduated from wife-beating to wife-eating so now it's on to figuratively invading the privacy of people's homes and telling them what to watch on TV. Of course, it's not okay for the civil society or legal bodies to figuratively invade homes, or work-places, or ...
Read Full Post
Saudi Arabia is a kingdom where women aren't allowed to drive, can't vote like men, must dress like ninjas, and often take the legal blame if raped. Without permission from their husbands/fathers, they can't leave the country, can't open a bank account, can't obtain a passport, can't pursue higher education, and more. These laws open Saudi women to abuse. Depending on the luck of the draw, if a Saudi woman ends up with an abusive husband or father (like the Saudi preacher who raped his 'flirty' five-year-old daughter to teach her a lesson) she is destined for a life of ...
Read Full Post
The doorbell rang. It was 2pm and I was preparing food for lunch. It was almost time for my 15-year-old son, Omar, to come back from school. Wiping away sweat from my forehead with my left sleeve, I rushed towards the entrance. But there was nobody there; just a small package tied with a red ribbon-flower. I was shocked for a second. It wasn't any special occasion that I could recall neither was it anyone's birthday at home or any sort of anniversary. I picked it up. It had my name written on it but the box had no name of ...
Read Full Post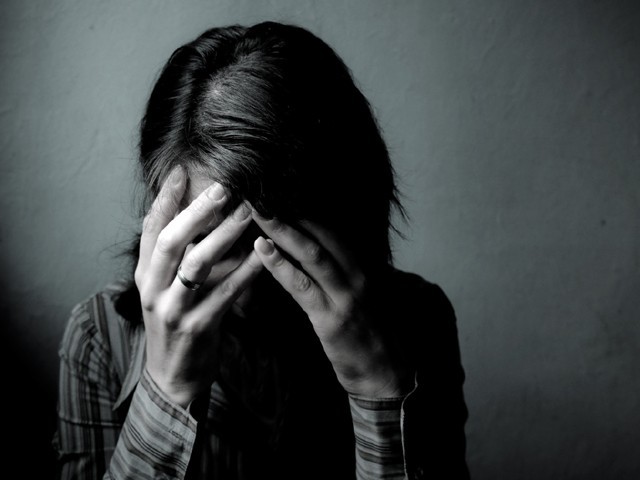 As Iman sat there talking to me, I could see all the classic signs of her being stuck in the cycle of abuse. First there was the abuse period, severe fighting at the end of which she would often walk out being the second, the third period would be the reconciliation where he would call and apologise or the elders of the family would be brought in to 'patch things up', and the fourth and final stage of returning to him, believing all his lies claiming that it would never happen again. Nevertheless, as always, she would believe and he ...
Read Full Post
Confusion seemed to be everywhere. I shuffled out of bed, reassuring myself, blocking the sound of his voice from my head. Sprawled across the cold floor, shattered, I lay – for what seemed like hours, maybe even days. Uncomfortable in my own skin, I tossed and turned, desperate for comfort. I could hear the laughter, our wedding day, a new beginning… ha! What a joke! It's a nightmare now; one that I relive every night and hide every day. Sometimes, I wonder why I even bother; nights like these are always sleepless. The cold bites into me as I lay alone, his ...
Read Full Post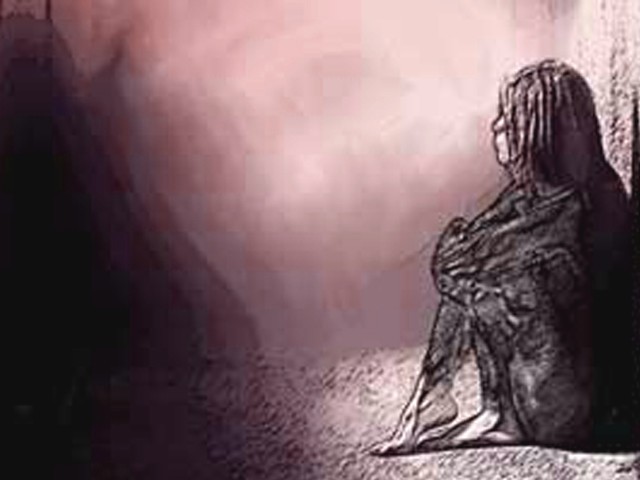 Domestic violence – a truly horrific term, to which only its victims can truly relate, is another one of the many plagues Pakistan suffers from. Honestly, I had never thought much about it. I knew what it meant and I knew it existed but that was the extent of my thoughts on the matter, probably because I have never experienced or witnessed it and so I could not relate to it. Or probably because, like so many of us, the bubble of my privileged social setup never gave me a window into this terrifying reality that engulfs many women. But the biggest ...
Read Full Post