If there were more than seven episodes in season seven of Game of Thrones (GoT), the second episode could have been more of a 'set the stage and build the intrigue' episode. But as I pointed out in my previous review of the season seven premiere, GoT is equipped with a turbocharger and things are escalating pretty quickly. Fans who complained that the season premiere was a let-down won't be complaining once they watch this week's episode. The episode kicks off exactly where the last one ended. Tyrion Lannister and Daenerys Targaryen have a lot of strategising to do, especially if Daenerys wants to become the queen of the seven kingdoms and ...
Read Full Post
When we last left the world of the Seven Kingdoms at the end of season six of Game of Thrones, many narrative threads were resolved. Cersei Lannister blows up the Sept, vanquishing many of her enemies including the High Sparrow and the Tyrell siblings, and becoming Queen of Westeros in one fell swoop. Seasons-old questions were finally answered. Jon Snow is indeed the son of Lyanna Stark and Rhaegar Targaryen and the major contenders to the Iron Throne seem poised to finally battle for it out once and for all. Daenerys Targaryen finally sets across the Narrow Sea towards Westeros, having established allies ...
Read Full Post
Just like Melisandre brought Jon Snow back to life in season six, Game of Thrones (GoT) fans were resuscitated by producers after the teaser trailer for season seven was released on social media a few days ago. And the one-and-a-half minute teaser was as cryptic as GoT can get. Kit Harington in Game of Thrones. Photo: IMDb The trailer begins with sigils of all the major houses of Westeros, with famous dialogues by people belonging to these houses playing as the background score. We hear iconic lines from Daenerys Targaryen, the Mad King, Robert Baratheon, Cersei Lannister, Joffrey, Balon Greyjoy, Roose ...
Read Full Post
A couple of weeks ago, Game of Thrones (GoT) released the trailer for its sixth season on YouTube and, for those 1:41 minutes, the entire world ceased to exist for diehard GoT fans. The excitement and exhilaration that fans had been harbouring since the beginning of this year (and when the season six teaser was released) increased tenfold and I, for one, began marking the calendar for April 24th like the GoT fanatic I am. After the trailer was released, many started speculating as to whether Jon Snow was really dead or if he will be reincarnated by Melisandre, the Red Woman ...
Read Full Post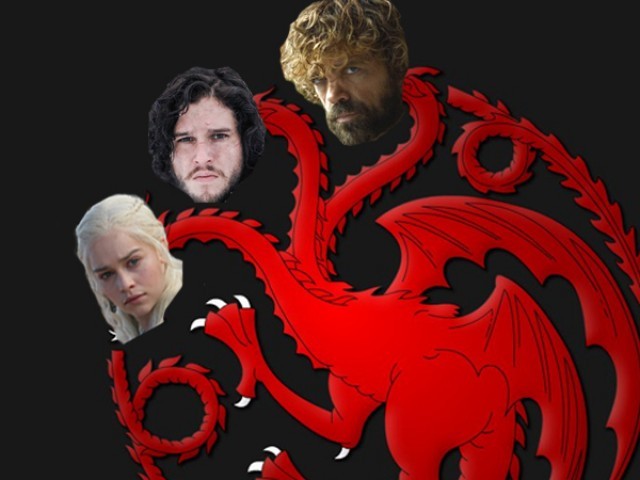 Before I begin, let me clarify that I have not read any of the Game of Thrones books and therefore, the theories provided here might seem a bit farfetched to those who have read the books. However, having said that, the incredulous roller-coaster journey that George RR Martin and the makers of this show have taken us through has made me believe that anything is truly possible. So in light of all that, here is a list of 10 fan theories ranging from the most plausible to the downright insane, that discuss this brilliant show in all its shades: 1) R ...
Read Full Post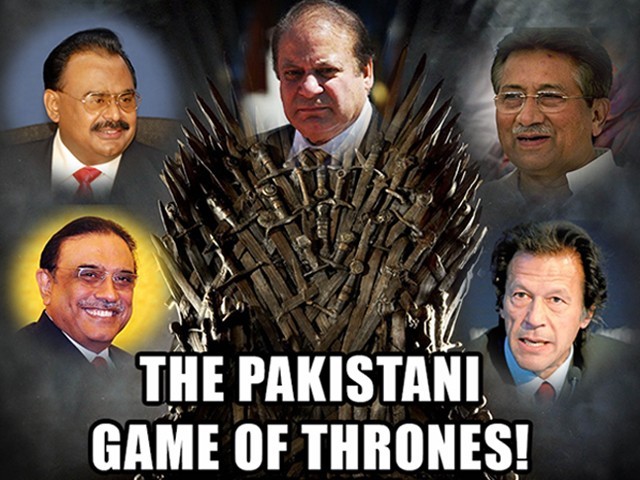 When you're a die-hard fan of Game of Thrones (GoT), you cannot help but categorise every person you come across to a certain House from the plot. However, the recent developments in Pakistani politics and the prevalent power struggle between every influential political party provoked me to come up with my own version of GoT. So, Lords and Ladies of Westeros, I present to you, Pakistan's very own Game of Thrones: The Sharifs as the Lannisters They are rich and always pay their debts, or well at least they say that they do. When they're in power, they divide the whole kingdom amongst the family ...
Read Full Post