Every now and then, there comes a film in the cinemas that silently grabs you and pulls you into a seat with overpriced popcorn and a head full of questions. And when it does, you realise this is all you were looking for. That this is what you were waiting for; for a long, long time. Blinded by the Light is just that movie. Here's a bit of context. I moved to Canada in 2012 from Karachi, Pakistan. Since as long as I can remember, I've had an obscure taste in music. By obscure I mean I liked unconventional pop ...
Read Full Post
In what can only be termed a barbaric and inhumane act, 49 Muslims were murdered and another 20 seriously injured in two mosque attacks in Christchurch, New Zealand. The unfortunate victims were offering jummah prayers when they were attacked by a terrorist. Introducing himself as Brenton Tarrant on his Facebook livestream, he went on to telecast the entire massacre live as he stormed into the mosque and shot at worshippers of all ages. He was able to do so for 17 minutes. We are once again at a place where Muslims living in the West are paying the price for rising ...
Read Full Post
I consider myself a very proud Canadian. I do. I love Canada with all my heart and soul, as utterly clichéd as that may sound. When my parents were thinking of immigrating 'abroad' – we lived in Saudi Arabia at that time – they kept insisting that we move to Canada. And they didn't have a valid reason for it either; they just wanted us to move here, because everyone else they knew was immigrating in flocks to the United States. I guess they knew, in their hearts, that Canada was the better option. And it was; well, for ...
Read Full Post
We are living in extremely dangerous times. Many of you would imagine I am referring to the election of Donald Trump, a xenophobic, misogynist, white supremacist, "nasty" man as the US president. I am not. I am referring to an even more terrifying phenomenon; which is our willing suspension of disbelief in election times. This is the very phenomenon which enables evident liars, of the ranks of Trump and back home, Prime Minister Narendra Modi and team, to work up crowds with promises that any sane man would know are hoax, and get elected to office. And still worse, defeat the right ...
Read Full Post
Hate, war and fear-mongering are the words that aptly describe the 2016 Republican presidential campaign with Donald Trump being the star of the show. Yes, Trump, the same individual who has pushed the electoral process to disastrous limits and pulled the very concept of democracy to deepest of bizarrely disruptive depths never witnessed in modern US history. Growing up we were told not to run our mouths. It appears Trump's elders never taught him basic etiquettes of life. Loose lips sink ships and through his verbal dysentery, Trump has created a volcanically toxic environment unleashing spirits that make people wonder if this is what American democracy has ...
Read Full Post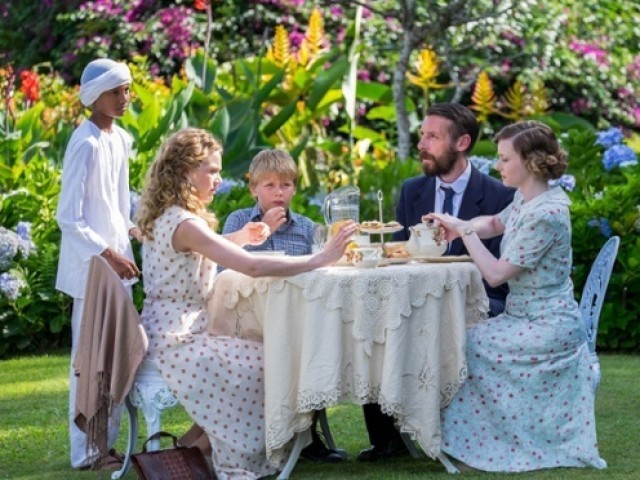 Surely any person going to work outside their country is an expatriate? But no, the word exclusively applies to white people. In the lexicon of human migration there are still hierarchical words, created with the purpose of putting white people above everyone else. One of those remnants is the word "expat". What is an expat? And who is an expat? According to Wikipedia, "An expatriate (often shortened to expat) is a person temporarily or permanently residing in a country other than that of the person's upbringing. The word comes from the Latin terms ex ('out of') and patria ('country, fatherland')." Defined that way, you ...
Read Full Post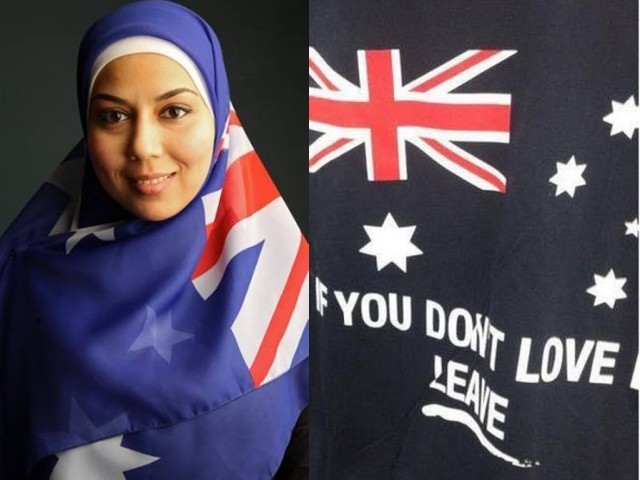 Mariam, mother of two, is an Afghan refugee in Pakistan. She sought refuge even before the Afghan War started and has been proudly calling herself a Pakistani since then. Pakistan provided her the liberty to do what she wants without any fear or prejudice. Her children take advantage of an education system unavailable in her home country and she herself is a trained lawyer, an opportunity that is a dream for women in Afghanistan. But Mariam recently took offence when a famous departmental store sold shirts that read, "If you don't love it, leave," with a Pakistan flag printed on it. This was ...
Read Full Post