Like all mutinies, it begins as a whisper in the air. The sky turns tar-black as the dark clouds, ominous and threatening, negotiate an evil conspiracy… A coup against the sun. I hear a tapping on the window, announcing a much awaited arrival. Rain floats in gentle waves, as if gravity is a soft music from the Earth, a sweet seducing serenade. People run for cover; umbrellas are opened, temporary shades are sought, as the clouds spit out their beads of water. Puddles begin plinking, as the drops huddle in groups. Monsoon dew dances on the darkening pavement, as I hear the murmuring ...
Read Full Post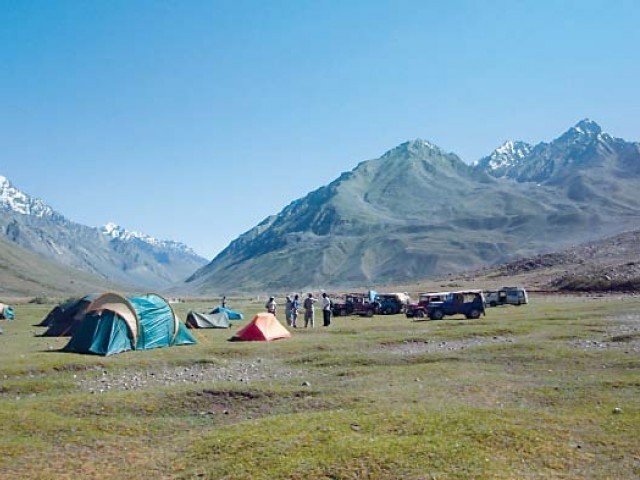 Every now and then, we hear someone singing odes to the beauty of Pakistan's North-West regions. Be it by one of those recent sing-along tourism promos running on nearly every news network these days, after a prolonged wave of violence in Malakand Division, or some bunch of local yahoos who'd just returned from a trip from any of the numerous valleys and lakes. The fact remains that the actual beauty and splendour of these areas is still quite underrated, despite all such praises. Even though the last few years' armed conflicts have labelled the entire region as a no-go zone, ...
Read Full Post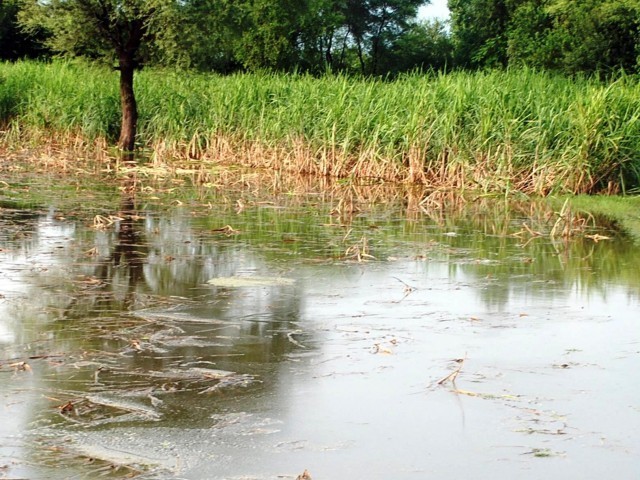 The recent floods that have wreaked havoc in various parts of the country should come as no surprise due to the increasing frequency of unpredictable weather patterns and Pakistan's inability to deal with them. We remain fixated on issues of national security and domestic politics, and climate change and the resulting water crisis remain Pakistan's most threatening issue. The floods of previous years and the drought in Thar (a few months ago) testify to the growing unpredictability of the weather and ineffective management of the government. Despite efforts to develop the service sector, we remain predominantly an agrarian economy; therefore, the effect of climate change ...
Read Full Post
As soon as winter begins to peek in from the corner, daily talks also change from summer and spring to winter and snow. Discussions start revolving around jackets, scarves, cardigans, and sometimes, even hats. This is Canada. With each year being a new challenge, every winter day tells a different story. The early signs of winter here typically are chilled, rapid windy days and cold nights. Normally, people detest this, but some romantics look forward to this weather, after all its the best time to cuddle up and keep warm. The sound of the fallen rust and yellow maple leaves and the changing colours of ...
Read Full Post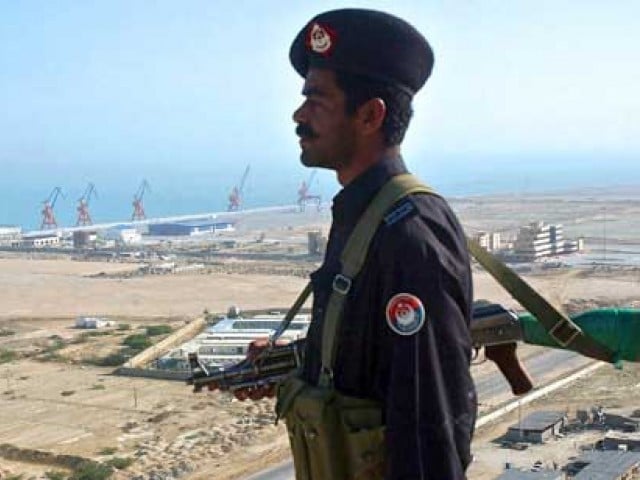 While driving home from office on a late afternoon, something was bothering me. It did not take long to realise that it was the few drops of sweat appearing on my forehead. Despite the car air conditioner working at full throttle, I was about to start cursing the hot and humid weather, when I had to stop at a red light, which happened to be near a private school. In waiting for the signal to turn green, I just glanced around to see, what instantly made me sort of guilty for getting agitated just minutes before. The scene absorbed me ...
Read Full Post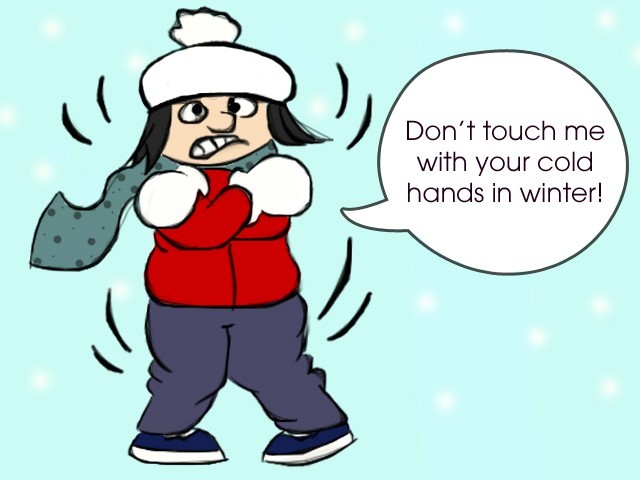 In Karachi, we await the arrival of the winter time with immense anticipation. It frees us from the scorching heat of the bright sun and provides us with a welcoming cool breeze. However, amidst the delightful weather and delicious Kashmir chai, there are some winter moments which make one rethink the joys of winter. Here is my list: The screaming neighbour: Since it gets exceptionally quiet during this lovely season, we get to know our neighbour better than we have ever wanted to. This winter, apart from knowing the basic likes and dislikes of my neighbour, I now know the seemingly soft spoken next door aunty is quite ...
Read Full Post
Conspiracy theories are the latest addition to the national diet of Pakistan. Nowadays everything has a conspiracy and if you don't believe it you are part of the cover-up. I have often wondered where all the theories come from. There was a time when people claimed to have heard the original 'truth' from some mysterious source in the government or some rogue intelligence agent. But they are called theories for a reason. A theory is based on assumptions which have not been tested. And these opinion leaders are making theirs up as they go along. Funnily, most theories are pure speculation and have no real credibility while ...
Read Full Post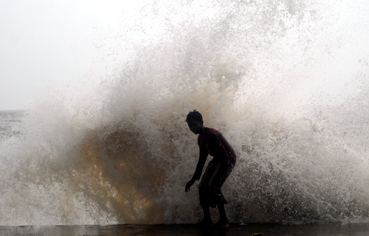 The monsoons have always been special for every Bombayite/Mumbaikar, and no matter how much the BMC (Brihanmumbai Municipal Corporation) tries to make us hate the rains with the potholes, mismanaged traffic and water logging, one can't help love the monsoon magic. The city looks the best during this season as the skyline changes colours from different hues of crimson to blue to grey. Those endless walks on Marine Drive, Carter Road and Worli Sea Face suddenly seem to have a different appeal all together. The wind blows through your hair and the waves kiss your cheeks during high tide and splash ...
Read Full Post