In the village of Lass, located in Tharparkar, Muhammad Essa Lund and his family reach their agricultural land at dawn. They bring their kitchenware along with them, which they use to drive locusts out of their fields. Unfortunately, this is not an isolated incident and represents the tragic tale of almost everyone who owns a piece of agricultural land in this region. Due to the locust invasion, the only primary school in the area has been closed down, labourers have been unable to travel to nearby cities for work, patients have had to postpone their visits to the local dispensaries, and shepherds have been unable to ...
Read Full Post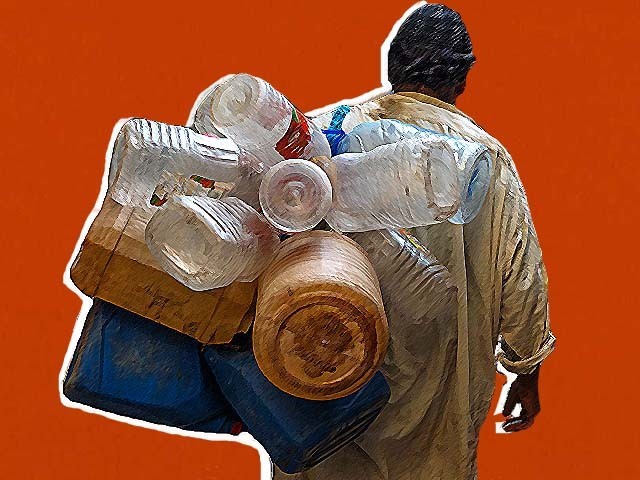 By 2050, 5.7 billion people could be living in areas with severe water scarcity at least a month a year – that means almost six out of 10 people could be suffering from water shortages. This alarming report by the United Nations, presented last year, led to some much needed dialogue among world leaders. However, it has resulted in little change, and a nuanced discussion about water scarcity is often marred by the prevalence of certain myths regarding the water crisis in Pakistan, and around the world. For instance, many in Pakistan believe that desalination is the ultimate remedy which will cure water shortages ...
Read Full Post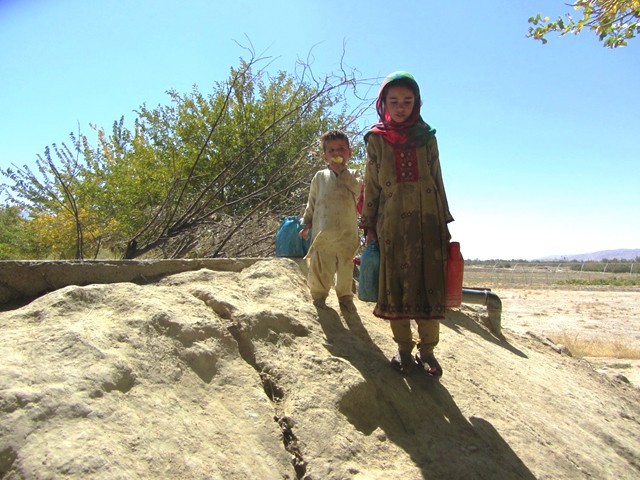 In an arid country like Pakistan, water in the form of rivers, glaciers and groundwater is life – it is what gives us sustenance. When there is too little, we have droughts, and when there is too much, we have floods. This is how it has been for centuries in this part of the world, and it remains how it is in Balochistan, home to the 7,000-year-old Mehrgarh civilisation. Pakistan's largest province is currently in the midst of a drought, and yet some districts have been flooded as well. I was part of a group of journalists from Islamabad who ...
Read Full Post
The last few days have been odd! As someone who has always been shown the "who cares, loser?" face when I tell them about my work as a water economist, I have lately been asked a lot about the water situation in Pakistan, as well as the possible solutions for it. "Kya asal may pani khatam horaha hai?" (Are we really running out of water?) "Hum dam kyun nahi bana letay buhat saray?" (Why don't we build a lot of dams?) "India humara pani kyun kha raha hai?" (Why is India taking our water?) The water crisis in Pakistan is indeed real, and the debate is much larger ...
Read Full Post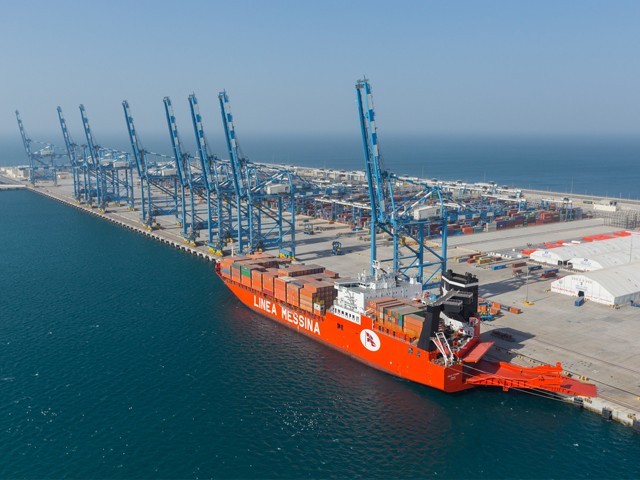 From the sky, Gwadar looks like a dust bowl as the ATR aircraft, which regularly flies along the Makran coast from Karachi, circles in for landing. The new airport, currently being designed, will be the largest in Pakistan once it is completed, but for now one has to settle for the old airport. Its VIP section is used often as ministers, senators and even the prime minister and the army chief regularly visit this once sleepy fishing port. They have all proclaimed Gwadar to be the jewel of the upcoming China-Pakistan Economic Corridor (CPEC). The drive from the airport along the newly ...
Read Full Post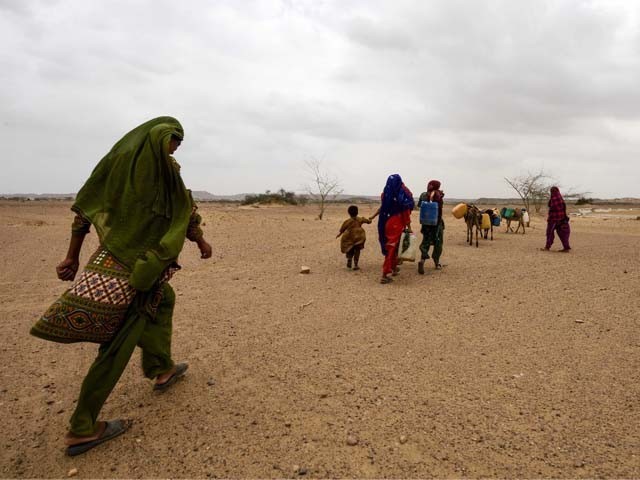 Hazoora, a 24-year-old native of Kohistan (an arid piece of land located near Thatta), complains that her hair is falling due to transporting heavy cans of water on her head since she was eight-years-old. She travels approximately one to eight kilometres every day to fetch her share of water, and her body aches from carrying six to seven buckets of water daily for domestic needs. Even her pregnancy did not put an end to her ordeal since water is not a commodity one can live without. This is not just Hazoora's plight, but the plight of thousands of women living in this ...
Read Full Post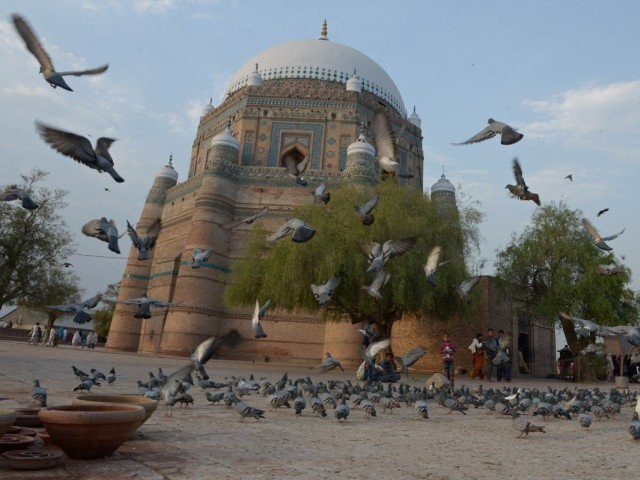 For centuries, Multan has stayed true to its reputation as the land of graveyards and beggars, heat and dust. Despite the sprawling mango orchards across the district, the terrain retains a semi-arid feel, a situation that only promises to get worse in the face of looming water scarcity and unscientific crop management. If tree cover in the country, in general, is significantly less than ideal, it is critically low in the Upper Indus Plain comprising southern Punjab. For decades, Pakistan's ruling elite have favoured one mode of development above all else; build roads and prosperity will follow. From local politicians to national leaders, ...
Read Full Post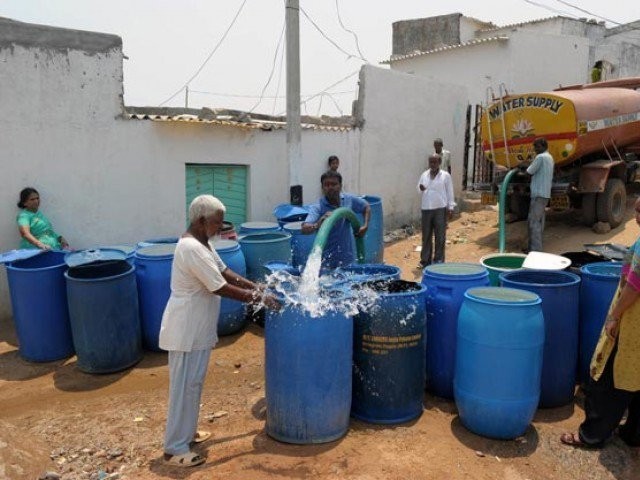 Pakistan ranks 80 amongst 122 nations regarding the quality of our drinking water. Although Karachi is situated on the eastern coast of the Arabian Sea, its residents continue to face a severe shortage of water. Due to the onset of summer, Karachites face an acute shortage of water because of the negligence of our ruling elite. It is tragic that ever since Pakistan's inception, the authorities have still not been able to form a single policy that ensures a consistent supply of water. Unfortunately, neither of the strategies currently present can regulate the alarming water situation in our country; hence we continue to ...
Read Full Post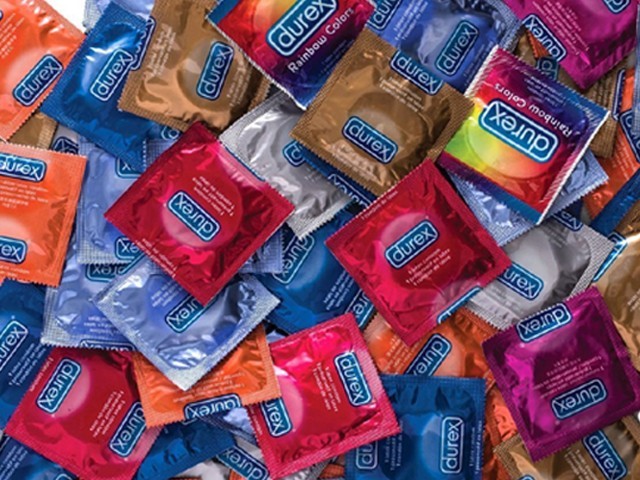 As of 2015, Pakistan's estimated population was frighteningly over 190 million. We are growing so fast that the United Nations estimates we will hit 300 million by 2050.  Now, I am sure some of you read this and thought, "Masha'Allah." But the Pakistan Council of Research in Water Resources (PCRWR) warns that we will start running into water scarcity by 2025. Yes, we are already overpopulated, and our resources can't sustain our growth. In essence we are a giant growing elephant riding a tiny single-wheel cycle. Photo: Jusscope And this unicycle is going to fall, except we are told by our ...
Read Full Post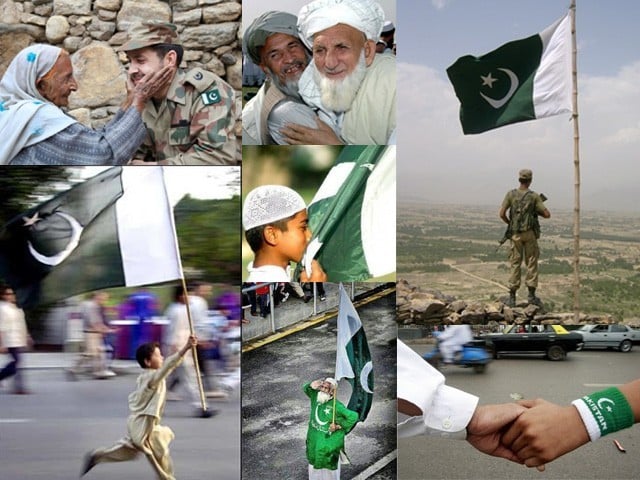 Flip through our TV channels, skim through our newspapers and scan through a dozen latest international reports on indicators of some sort and they will all give you only a few reasons to be happy about our country. In fact, if you do this long enough, you'll probably start noticing initial symptoms of prolonged depression. Are there any problems of the world that this nation has been spared off? Floods, drought, earthquakes, terrorism, corruption, infant mortality, diseases, illiteracy, sectarian conflicts, ethnic disputes, border disputes, domestic violence, water scarcity, electricity shortages, gang wars and what not. It's tragic and scary. But there is a flip ...
Read Full Post