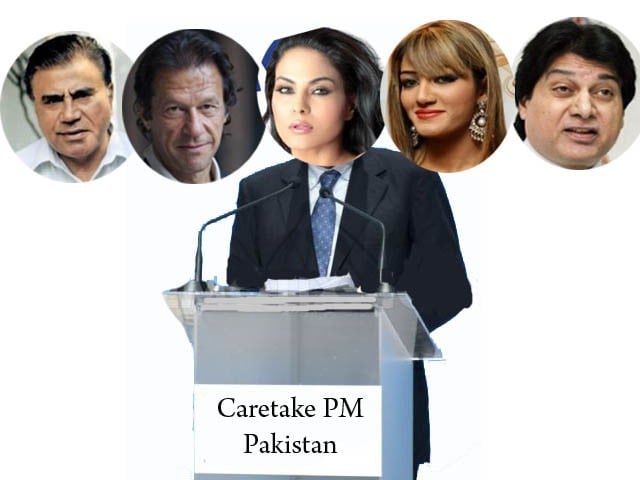 As I throw in my 2000 rupees worth (because two cents just doesn't cut it anymore) into the ring about who should be the caretaker prime minister, I'd first like to congratulate my fellow Pakistanis on having managed their lives with unreliable electricity, inflation, and joblessness. Like a long fasting day in the summer heat during which we thought we won't make it, iftar time is finally here and perhaps after the elections we may celebrate Eid. But in that midst, we must decide who our Eid ka chand will be. For the two non-Muslim Pakistanis remaining in the country and ...
Read Full Post
The blog posts below were selected based on the number of visits to individual articles, representing what visitors to the Tribune Blogs considered vital reads for 2012. Over 200,000 views Social media is lying to you about Burma's Muslim 'cleansing' – Faraz Ahmed The post that got Tribune Blogs temporarily banned in India and single-handedly challenged an online propaganda campaign. Over 100,000 views Nudity, Niqab and the illusion of 'free choice' – Bina Shah 364 comments later, the niqab debate rages on. Over 50,000 views An open letter to Maya Khan – Mehreen Kasana An online campaign, a real-world change – the internet emerges as the Pakistan's media ...
Read Full Post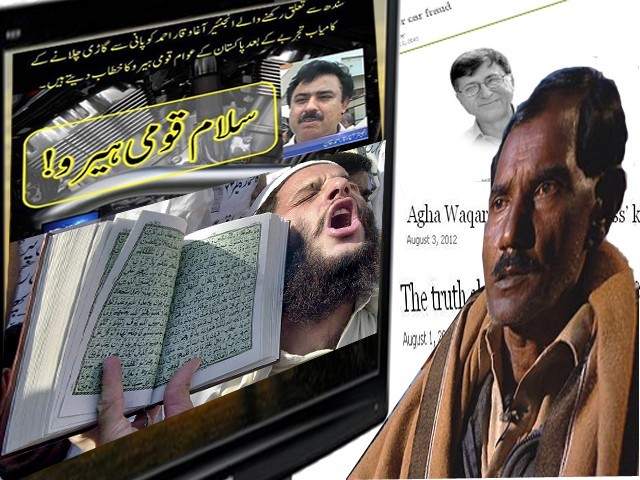 So, it's been more than a month since a 'messiah' from the underprivileged led people to believe that he can cure the energy crises, not only of the nation but the entire world. Engineer Agha Waqar from Pakistan spoke of a car that runs only on water as fuel. Some called him crazy, many more called him a fame-hungry small-town engineer and noted local scientists, they labelled him a fraud. Pervez Hoodbhoy, went one step further observing how far Pakistan has fallen into the pit of ignorance and reflected on the decline in the level of public intellect. Well the whole ...
Read Full Post
After the success of our thook pay chalnay waali gari "Aik Akh-Thoo say 100 KM" (copyright @zaalimsingh), Munafiq enterprises PVT Unlimited is proud to present our new line of stuff you know you need but didn't think anyone was insane enough to invent. The Laydes Oh sure the women think they have a rough time driving in Pakistan, what with all the eve-teasers, motorcycle machos and roadside romeos … not to mention all those annoying coloured lights at the intersections (what the heck are they for anyway?) But we know the truth: there is no greater sin than…DRIVING WHILE MALE! Try ...
Read Full Post