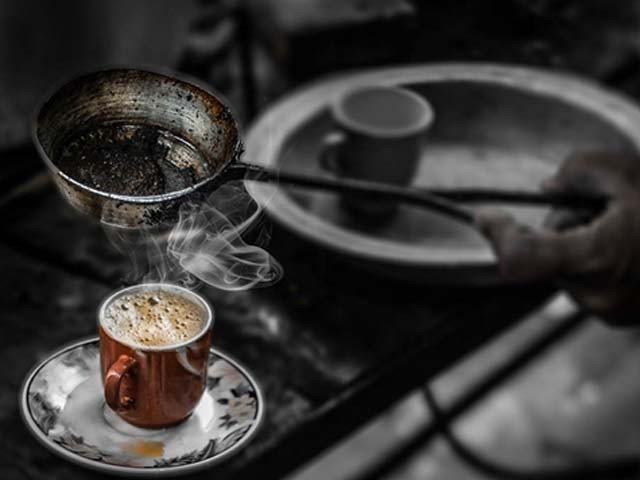 I see the world in black and white. I see only two types of people: ones who drink chai and ones who don't. There can be other categories of course, but for me, chai trumps everything else. This begs the question of why chai is such a fundamental part of our culture? In fact, I ask myself why chai is something that never leaves my mind. Chai is in fact so important to me that I ended up going on a photography spree just to analyse the particulars of chai-drinking. Where does a Lahori go to answer questions regarding culture? Naturally, I ...
Read Full Post
Morocco – a country filled with diverse culture, memorable sights, sounds, and a remarkable cuisine. There are so many things that make this country stand out in my eyes. The divine bed and breakfast boutique hotels known as 'riads', the beautiful resorts, and the list goes on. My trip lasted a total of ten days, and started in Casablanca, followed by Marrakech and Fes. "Mystical" is the one word that describes my trip to Morocco the most. As I walked down the streets, I felt everything was alive around me. The atmosphere was thriving, and the energy was inexplicable. Women were ...
Read Full Post
Gujranwala is one of the cities of Punjab that have contributed to its history, especially during Ranjit Singh's rise to power and the establishment of the Sikh empire. This is where Ranjit Singh was born to Sardar Maha Singh, who belonged to Sukerchakia misl in 1780. Sheranwala Bagh is home to the monuments of the Sikh rule in Gujranwala. I had been hearing about the charm of Sheranwala Bagh for a long time, and every time I went to visit my maternal family, I'd dream about the bagh. It wasn't until this year that the dream finally came true. [caption id="" ...
Read Full Post
I grew up visiting nooks and corners of Lahore with my father as a weekend trip. From Lahore Fort to Data Darbar, streets of Bhati Gate to Anarkali food street, my father made sure that Lahore's heritage was a major part of my upbringing. This urge to visit Lahore has been there in my heart ever since and I go out on the streets to replenish it every now and then. For more than a year, I have been going out to the walled city, talking to people, understanding their stories and clicking their portraits. I don't consider myself a photographer, ...
Read Full Post
There is a bazaar in Taxali Gate called Heera Mandi. A few decades ago this place was famous for dancing and music. People used to go here for a visual and musical treat. Beautiful girls (kanjiries) used to sit in stall shaped balconies, called kothas, and ply their trade, the oldest profession in the world. The place was perhaps even more famous for singing and dancing. However, slowly the aesthetic pursuit became less arty and more tarty. The area became the centre of prostitution in Lahore. Most people have the misconception that the Diamond Market got its because of the beautiful girls who worked ...
Read Full Post