Upcoming Pakistani film Chhalawa's trailer has generated a lot of buzz, mainly due to it featuring an ensemble cast and presenting a fun and interesting premise. The film is produced, directed and written by Wajahat Rauf, while the music is by Shiraz Uppal. Chhalawa is Rauf's third venture, and stars Mehwish Hayat, Azfar Rehman, Zara Noor Abbas, Asad Siddiqui, Mohsin Ejaz and Aashir Wajahat. The film appears to be a light-hearted romantic-comedy showcasing the love story between Zoya (Hayat) and Sameer (Rehman). Zoya is a young woman belonging to a rural area in Punjab who is being forced into marriage against her ...
Read Full Post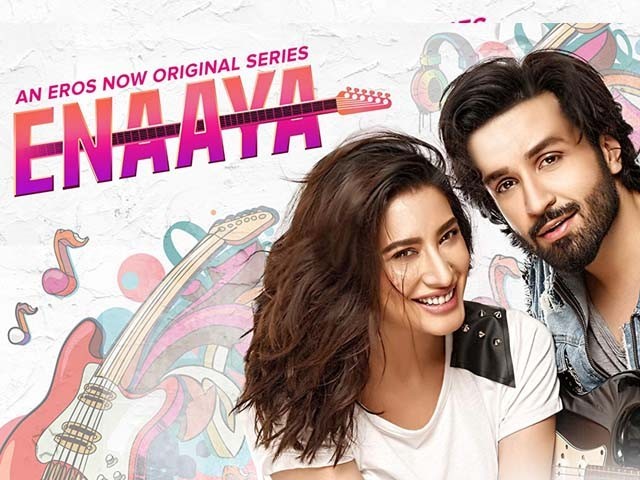 It's refreshing to see Pakistani filmmakers enter the realm of web series for the very first time. Enaaya, Pakistan's first ever web series is available on Eros Now, a Mumbai-based entertainment platform, and stars Mehwish Hayat in a lead role. Other actors starring in the web series include Azfar Rehman, Faryal Mehmood, Rabab Hashim, Asad Siddiqui and Waqar Gothra. This 12-episode web series is written and directed by Wajahat Rauf who earlier directed popular releases such as Karachi Se Lahore and Lahore Se Aagey. So what exactly does this six-hour long web series have in store for viewers? The story of Enaaya focuses on ...
Read Full Post
At the time of writing this article, the trailer for The Legend of Maula Jatt (LoMJ) has already garnered around three million views on multiple accounts on Facebook, around one million views on YouTube, and more than a million views through different reaction videos. It has generated the hype it truly deserved. Anurag Kashyap was one of the first ones to tweet about the trailer, while the likes of Karan Johar, Alia Bhatt and Sonam Kapoor are full of praise for what they have seen. Maula Jatt is back and this time its @_fawadakhan_ https://t.co/bgkA3017C3 #TheLegendofMaulaJatt #MaulaJatt — Anurag Kashyap (@anuragkashyap72) ...
Read Full Post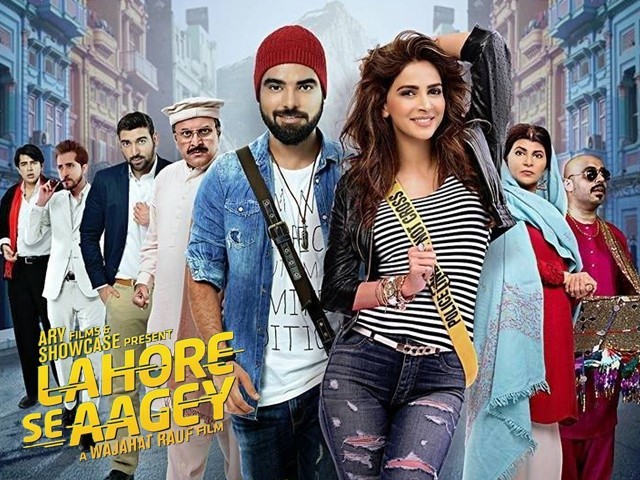 Subtle comedy has never been Pakistani cinema's forte; there are only a handful of writers who have successfully managed to pull off the art of subtle slapstick. Last year's release of Karachi Se Lahore received mixed response from the audience. Some couldn't stop laughing and loved it, while some thought it was needlessly dragged with dry humour. Whatever the response, most thought it was one of a kind; a Pakistani rom-com featuring a road trip through Pakistan – definitely not something the local audience has ever seen before. Director Wajahat Rauf was content with the response he got and hence decided to make a sequel, ...
Read Full Post
Director cum producer, Wajahat Rauf, is back to entice moviegoers with another road film Lahore Se Aagey. The upcoming rom-com is a sequel to his directorial debut Karachi Se Lahore (2015). Although, Rauf's first film received mixed reviews, his new project has been a much anticipated movie this year with Yasir Hussain and Saba Qamar as the lead pair. The short teaser, and now the trailer, has received an overwhelmingly positive response. The audience is rather pleased as it promises the right balance of humour, romance, music, and dance. As per the trailer, the spinoff chiefly focuses on Karachi Se Lahore's character Moti, played ...
Read Full Post