It first starts with the woman (let's name her Boops) peeing on a stick while simultaneously trying not to wet her hand. It is not a pretty sight. No, don't try to imagine it. I said, don't! Then comes the waiting period. Tic Toc, Tic Toc – the longest two minutes to date.  Is it one line, or two lines? One… no… two, I definitely see two! And voila, just like that you are pregnant. The hand you possibly splattered on is forgotten, as you wipe your forehead in relief (or fear) that you are now about to step into another phase of your ...
Read Full Post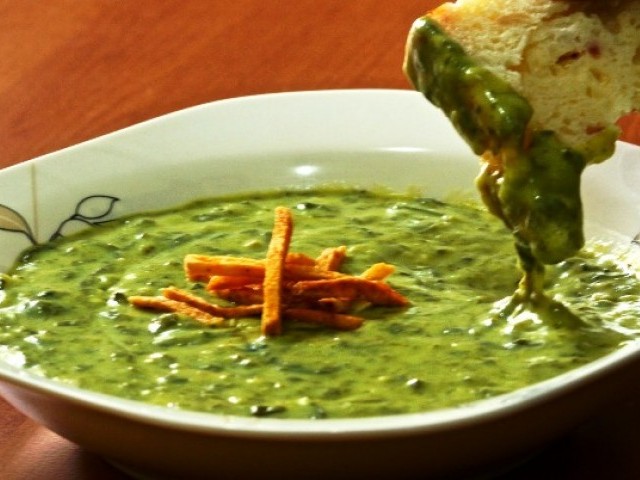 Spinach is considered the world's healthiest food, and I am proud of having some part of my kitchen garden growing fresh spinach for most part of the year. Spinach is a nutrient-dense vegetable packed with vitamins, antioxidants and minerals. It is a good source of vitamins A, B2, C and K, and also contains magnesium, manganese, folate, iron, calcium and potassium. The benefits of spinach are endless; it possesses anti-inflammatory properties, helps fight against cancer, lowers blood pressure and cholesterol and helps our immune system and brain functions. Photo: Farah S Kamal Ingredients:  Spinach leaves – 350 grams (fresh, chopped, washed stems and removed) Chicken stock ...
Read Full Post
While you might only think of basil as an 'herb in your pasta sauce', it can also provide various surprising health benefits. As we all know, the basil plant is the best and most beneficial plant that we can grow in our homes or in any garden. It is the perfect source of different vitamins and potassium. In addition, it also shields us from different diseases and harmful insects. A basil plant has immense benefits but I will be discussing the 10 major benefits a person can get from this plant. Bone Strengthen This plant is an excellent source of Vitamin K, the overlooked ...
Read Full Post