More than a decade after they first conquered the big screen with what turned out to be an instant Pixar classic, the Parr family is back for their second adventure in Incredibles 2, a return to the world created by Director and Writer Brad Bird that revisits much of the same turf as the original but makes sure it never ceases to be fun. Our protagonists – parents Bob (voiced by Craig T Nelson) and Helen (Holly Hunter), and their kids Violet (Sarah Vowell), Dash (Huck Milner) and Jack-Jack (Eli Fucile) – are, once again, dealing with ostracisation. Superheroes are still ...
Read Full Post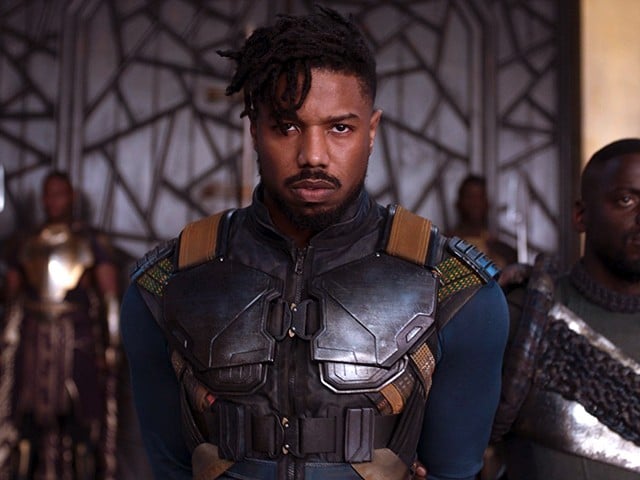 The Marvel Cinematic Universe (MCU) has been a roaring success since its inception in 2008. Superheroes brought by Marvel to the big screen, from Iron Man to Thor to Captain America, have all become a major hit with both audiences and critics alike. However, even though Marvel movies have always been well-received and have shattered box office records time and again, these superhero flicks have somewhat lacked in the antagonist department. Yes, you read that right! Marvel villains are, at best, subpar, barring a few exceptions. If you're asked to name a few Marvel villains, what are the names that will pop ...
Read Full Post
For the past couple of days, I simply can't stop tossing and turning in my bed. You know what keeps me up? Pale skull-like expressions and a grotesque smiling face, the stuff your most terrible nightmares are made of! But far from being scared, to be perfectly honest, these nocturnal images have psyched me up for the imminent arrival of the sociopath supreme. With just four days left until the release of Suicide Squad (2016), the thought that lingers in my head and keeps me away from slumber-land is; will Jared Leto's joker be as psychotically impressive as Heath Ledger's in ...
Read Full Post
It takes ages to find a plot that has the tendency to showcase different emotions, scenarios, and the journey of life i.e. transformation of one's identity.   Manjhi: The Mountain Man is one such story that shares a tale of a man who believes in love, humanity, arrogance, friendship and doing what's needed in his capacity as an individual to bring a change. It is based on the true story of Dashrath Manjhi, an unsung hero and legend who proved that nothing is impossible to achieve. The film is directed by Ketan Mehta and features Nawazuddin Siddiqui for the lead role of Manjhi. Manjhi has an able team to ...
Read Full Post
Where the previous instalments of Mission: Impossible had action and all the elements of a good movie, Rogue Nation, on the other hand, has everything that compels you to keep your attention on the screen. With a collection of breath-taking stunts shot from different camera angles, you feel like riding the storm with Tom Cruise himself. Do you remember the famous leap Cruise takes between the two floors of Burj Khalifa in Ghost Protocol? That is nothing as compared to what Cruise does  in Rogue Nation. The year 2015 has seen the release of many action movies so far, but Rogue Nation is perhaps the most enthralling one of the year that ...
Read Full Post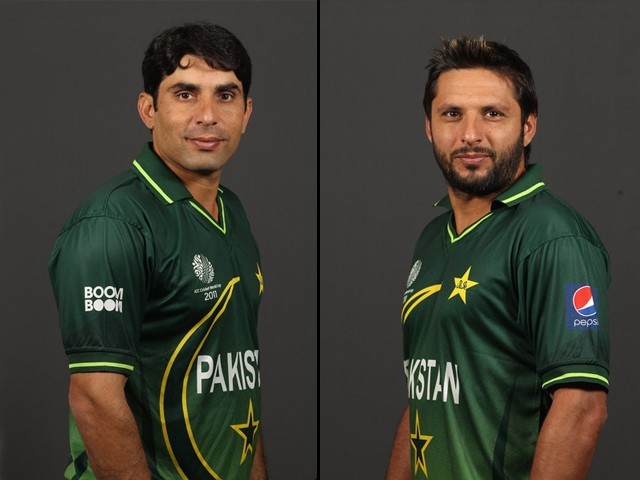 Pakistan needed six runs of four balls. The previous ball had scored a perfectly-timed six. A rather slim and unperturbed Misbahul Haq was the last man standing on the pitch. Jogendar Sharma was one of those spin-bowling all-rounders from India who would disappear just like many of his kind. Misbah had played the cheeky flick so well throughout the tournament that he decided to bank on it again. In my opinion, he batted it well enough; the ball remained airborne for some torturous seconds and then we saw Shanthakumaran Sreesanth running around in glee while Misbah sat down in agony and distress. Needless to say Pakistan lost the ...
Read Full Post
Imagine a scene from a typical Pakistani drama. On one side, we have a shareef (innocent) damsel in distress and a prince charming, who is too busy admiring his good looks to actually use his brains for intellectual purposes. And on the other is the mandatory villain – usually a conniving, evil best friend – who tries her best to create barriers between the couple with hopes that the guy would pick her over the damsel. Since we are all too familiar with the damsel's fluttering eyelashes and the prince's flirtatious smiles, let's focus our attention towards the villain for once. As opposed ...
Read Full Post
On October 24, 2013 when I saw polio teams entering my colony – Musharraf Colony in Hayatabad – it was the first time I knew what they had come for. They had come to save lives. I ran home to tell my mother to get my little sister vaccinated. Polio – the villain It was only the night before that I had been peeping into one of the community halls where the elderly, adults and children from the colony had gathered because we were told that some goras (foreigners) were coming to deliver a talk. I had seen one of these lectures before but this time ...
Read Full Post
Why do we throw shoes at people? Why do we send jokes deprecating our democratic leaders? Why do our status messages wittingly and bitingly comment on political disasters? Because we want to sleep at night. We are good citizens, we are good people and we prove this by indulging in the aforementioned acts of patriotism. We are horrified at the corruption around us and we would never ever be tempted by wealth and power, oh no! We are too good for that. And to prove it we have modern day Mephistopheles. Vilified by the media and condemned by the general populace, we have elevated some people to the status of the ...
Read Full Post