Seher stood by the road, waiting for a rickshaw to appear and take her back home. A young girl stood next to her, quiet as a shadow, still as the summer air of Lahore. Seher didn't know her but she could see the damage written all over her. She could read through her hard face and unsmiling demeanour. On the journey back home, she kept thinking about that girl.  Seher felt her head churning and the small of her back prickling with pain when she got back home. She was easily tired these days and her body ached more each day. ...
Read Full Post
I suppose I should begin with a disclaimer: I have never been a 'sea person'. My husband on the other hand, being a 'child of the coast', mocked me for my aversion towards oceans and beaches. Sometimes, however, destiny has a different plan for us than the one we expect. So one fine morning, we decided to drive, and drive we did! The Ligurian sea Starting all the way from Brussels to breathtaking Interlaken in Switzerland, then Como in Italy and finally heading towards the five enchanting villages of the Italian Riviera, known collectively as Cinque Terre ...
Read Full Post
Corrupt, immoral, ill-mannered, undisciplined and mostly 'chillar'– these words strike people's minds while thinking of the civilian government's prime law enforcement agency: the police. Even I had such an impression, although not as vile, of the police, owing to my encounters, interactions and dealings with the paramilitary force. But, after joining it, I have seen another side of the coin that remains hidden from the limelight of the masses' eyes. Each kind of image or character building, whether flaunting or humiliating, takes time to build. The successive years of deep politicisation, improper institutional training, out-dated infrastructure and above all, a lack of funds coupled with an inappropriate ...
Read Full Post
It has rightly been said that India resides in its villages. Rural India is the mirror of our economy. Healthcare is an imperative prerequisite for human development and is an inseparable component for the overall well-being of mankind. India bears the load of roughly 17.5 % of the global population, one-fifth of the world's share of all diseases, one-fourth of maternal conditions, and one-fifth of nutritional disorders.  Apart from this, one cannot deny the fact that India has achieved truckloads in advancing healthcare and overall health standards over the past six decades. Public financing of healthcare sector and budgeting schemes for a healthy rural India is important, but seldom ...
Read Full Post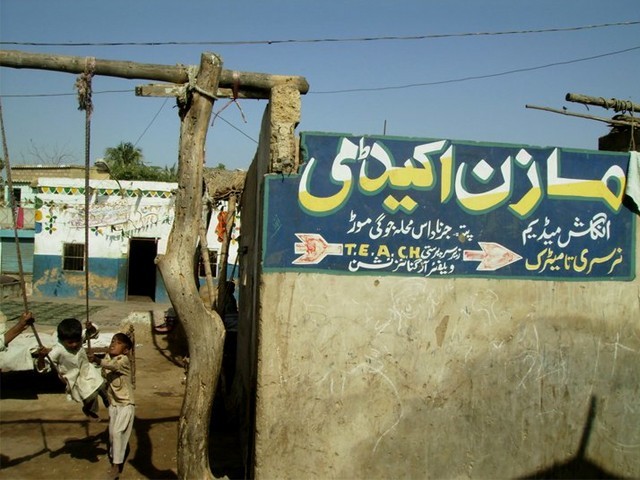 It was a distress call for the future of the children under his care. "I don't know what to do to save the school. I think we should post a note on our Facebook page asking for financial help. It seems like I will have to close the school." This was a call from my brother, a philanthropist by nature, who was always thinking of doing something more than his studies or career for the welfare of people around him. Thirteen-years older than me, I have always seen him helping people, be it relieving the sweeper from hefty interest loans, giving weekly tuitions ...
Read Full Post
In the last three years, since Mustaqbil Pakistan was formed, I have traveled the length and breadth of the country. I am 57-years-old and during these last three years, I have learned more about Pakistan and the suffering of its poor than I have in the previous 54 years. Nothing really shocks me anymore. Or at least I thought so, until last Friday. As I walked out of a meeting in the impoverished village of Hasu Balail in Central Punjab, a little boy – who I'll call Imran – started to 'walk' with me. I noticed that he had a crutch and ...
Read Full Post
It has become clear that the state of Sindh's health is desperate.  There is an acute shortage of vaccines, trained paramedical staff including lady health workers. Multi-national pharmaceutical companies are almost inconspicuous in their absence on any visible scale. They are not seen offering any organized flood relief effort. The medicines given for charity maybe in the form of small donations in an individual capacity. Due to lack of clean drinking water, the most vulnerable will be children and women. But as someone who has visited the rural areas pf Sindh (Kaccha, Bela and other rural areas) for the past 40 years ...
Read Full Post
I was stuck. I had managed to come within two feet of the huts I had been aiming for but now I was on a grassy edge of the mountain with four large goats and the huts were on a level above with no way to get there. Then the lady appeared. Like an angel with wrinkled skin and orange hair, she was startled to see me with my army green shoulder bag and sneakers, a dupatta perched on my head. "Where'd you drop from?" she asked in surprise and then called over her family. It took two women and ...
Read Full Post