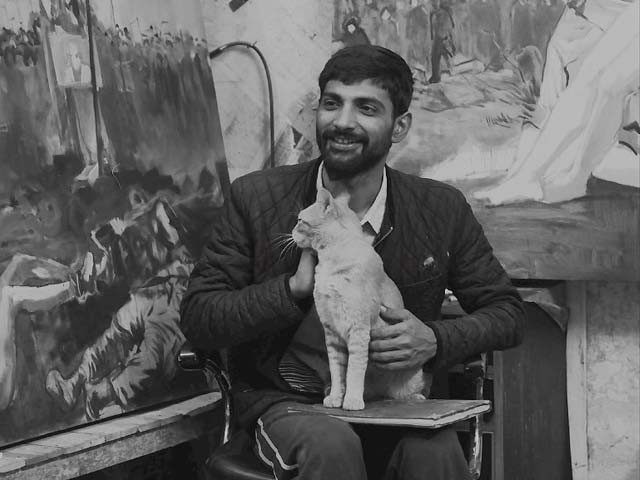 When Zahid Mayo was studying at one of the most notable art colleges in the country, the National College of Arts (NCA) Lahore, he was a square peg in a round hole. Mayo had dreamed of studying there since he was a teenager and finally managed to gain admission in 2008. But, having come from a small village near Gujranwala, he felt alienated in his new surroundings. His fellow students with their impeccable English and urban ways made him feel like he will always be an outsider. But then again, Mayo was not one to take such things sitting down, and ...
Read Full Post
When I was a kid, I liked to dress up in the stories of successful people. I read about how Bill Gates used to rock in his chair when he was thinking, and for a few months after that, I made sure to rock back and forth whenever I was programming. I read a book about Stephen Hawking that described how Oxford graduate students would buy huge sketchbooks to scribble physics formulas in, and so I went out and bought a huge sketchbook to carry around with me. We all do this. We read little snippets of people's lives in long ...
Read Full Post
"There is nothing like a dream to create the future. Utopia today, flesh and blood tomorrow." Victor Hugo The definition of "future" in our land has always been enormous. Enormous in the sense of doing something big. Creating a future for a nation. A nation very abstractly defined. We have always remained a people who think big. Thinking big is good, but only if it serves higher interests and also remains beneficial to larger sections of humanity. Here, thinking big never had this aim. This is the top-to-bottom, vertical thinking process that we persistently follow. We have always wanted to build ...
Read Full Post