When I reviewed Mahira Khan's last film, Verna, which according to me, had some next level blunders in terms of both content and performance, I was told,  "Whether you accept it or not, Mahira is a superstar of the Pakistani film industry; it doesn't matter if her films don't do very well at the box office, she's a crowd-puller." Today, when her film Superstar is all set to release and she's playing the titular character in the film, these lines resonate in my mind. Will Mahira be able to showcase that zing and spark which Ehteshamuddin's film Superstar requires? Will Bilal Ashraf be able ...
Read Full Post
Pakistan's blooming film industry has branched itself out with multiple genres; from the family drama in Janaan by Azfar Jafri and Imran Raza Kazmi, to Shoaib Mansoor's social drama in Verna. However, it goes without saying that our film industry has also given audiences a string of comedy films that left us in a fit of laughter! To name a few of the star-studded hits filmmakers graced us with, we've had Na Maloom Afraad and its sequel, along with Karachi Se Lahore, Jawaani Phir Nahi Aani, Actor In Law, and most recently, Parchi. Directed by Meenu Gaur and Farjad Nabi, 7 Din Mohabbat In has been the talk of ...
Read Full Post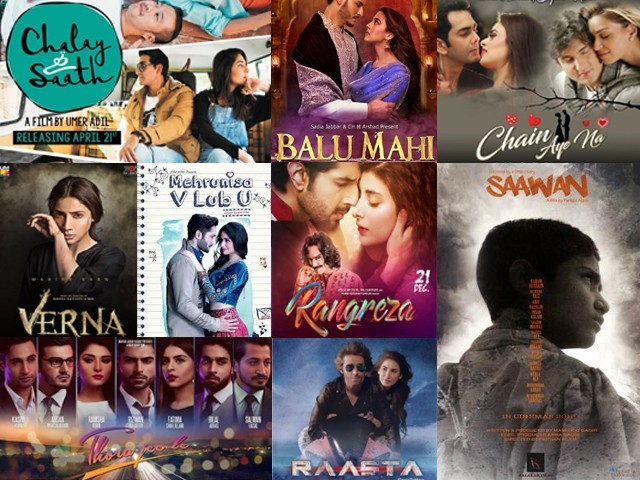 Just like its predecessor, this year started with a new hope for Pakistani cinema, a hope that the industry would continue to produce better films than it did in previous years. While the industry may have produced more films this year than it has in a long time, unfortunately, the graph went down in terms of the quality of content. Let's take a look at what the revival of Pakistani cinema looked like this year. 1. Thora Jee Le Rafay Rashdi's directorial debut Thora Jee Le was considered one of the most promising films of the year, simply because it launched more ...
Read Full Post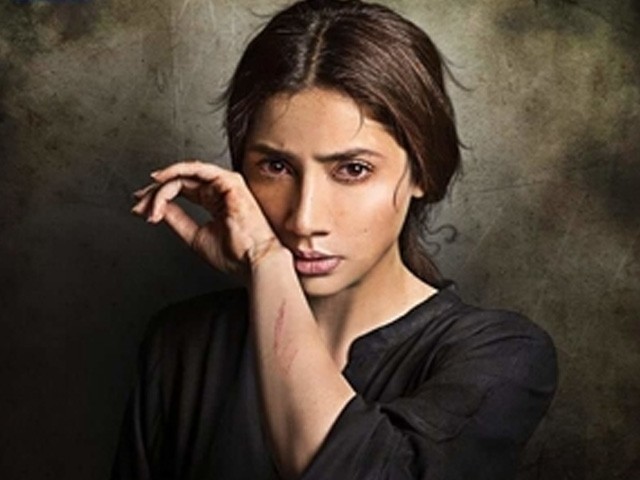 Rape is a serious issue that is prevalent in the society. Even talking about rape openly takes a lot of courage, let alone making a movie about it. Shoaib Mansoor is known for making thought-provoking movies on social issues that turn out to be a cinematic delight. His previous movies have been pieces of art for movie-lovers and film students. Verna is his third and recent instalment, so expectations obviously had to be soaring high. His previous movies starred big names like Shaan Shahid, Fawad Khan, Naseeruddin Shah, Imaan Ali, Atif Aslam and Humaima Malick. However, this time, Mansoor does not ...
Read Full Post
I recently came across the news regarding the ban on Verna, Shoaib Mansoor's upcoming film, and was shocked, to say the least. Mansoor has played a monumental role in the revival of Pakistani cinema, delivering masterpieces like Khuda Kay Liye and Bol. Not only were both great films, they were also centred on very important issues that plague our society today. Bol highlighted the practice of having innumerable children in the name of religion, especially when you cannot even feed them, giving us the legendary line, "Jab paal nahin saktey, tou paida kyun karte ho?" (When you cannot provide for them, why do you give birth to them?) Likewise, the movie Khuda ...
Read Full Post
The trailer for the upcoming Pakistani film Rangreza was released recently to largely positive reviews. Apart from a trite love story, it showcases a truly uninhibited Gohar Rasheed. Yo-yoing between entertaining and the edge of madness, he is reason enough to watch the film. Photo: Screenshot A part of me, however, was also disappointed. From the onset, the team behind Ragreza pushed it as a musical. The actors called it a musical, their Facebook page labels it so, even Wikipedia affirms that it is in fact a musical. And yes, there are songs in the film, but ...
Read Full Post
This month, a lot of Pakistani potential blockbusters have released their trailers one after the other. First it was Shoaib Mansoor's Verna, then Shaan Shahid's Arth 2, and now the colourful trailer of Rangreza has struck our eyes. Rangreza's trailer makes a person think twice considering the storyline it possesses. The trailer seems to have two distinct personalities that make this movie seem interesting. The first half gives off a vibe of a romantic-comedy based on sweet melodies, followed by a tragedy and a happily ever after. However, the second half of the trailer makes one sit up straight when it starts addressing a ...
Read Full Post
After hits like Khuda Ke Liye and Bol revived Pakistani cinema, Shoaib Mansoor is all set to return with another potential box office hit, Verna. Directed by Mansoor and produced by Showman Productions, the trailer has already amassed more than a million views on YouTube since its release. #Verna Trailer – 1 Million Views on YouTube!!! A film by Shoaib MansoorReleasing on 17.11.17#HUMFilms #Shoman #MahiraKhan pic.twitter.com/I9UAEIpFz4 — Verna The Movie (@VernaTheMovie) October 19, 2017 Not only have Mansoor's previous films been considered monumental for Pakistani cinema, he is also the brains behind classic drama serials in Pakistan like Alpha, Bravo, Charlie, Fifty Fifty and Ankahi. It is thus unsurprising that news of ...
Read Full Post