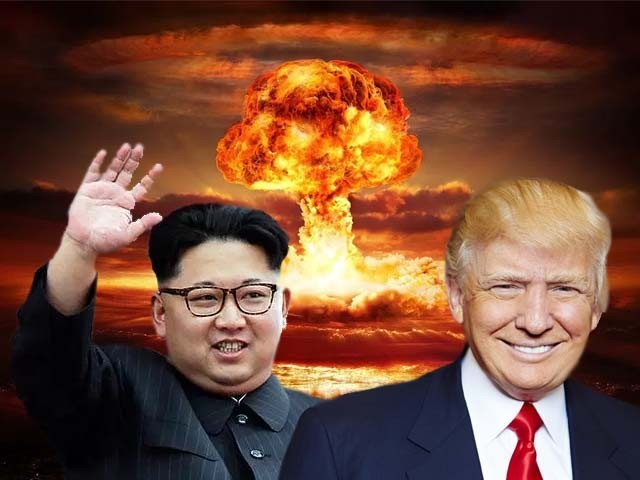 Call it a coincidence or an irony of fate, but I was in the process of winding up my study trip to Japan when my editor asked me to write about the latest episode of the US-North Korea war of words that seems to be taking a nasty turn each passing day. I say coincidence or an irony of fate because the month of August marks the 72nd anniversary of the US dropping the nuclear bomb on Hiroshima. Traveling through Tokyo, Osaka, Nagoya, Kyoto, and of course, Hiroshima, one felt a sense of sombreness. You could see the sadness that engulfed the minds of the past generation and ...
Read Full Post
Turkey has given its verdict in the referendum paving the way for a powerful Tayyip Erdogan presidency. Although the margin of victory is close and is contested by the opposition, but it does not really matter. Erdogan has gotten what he wanted. If one has to draw an analogy with Pakistani politicians of the past and present, it would be apt to say that Erdogan is on his way towards becoming what Ziaul Haq had been in the 1980s, what Nawaz Sharif wanted to be in the late 1990s, and what Imran Khan perhaps wants to be in the future – an autocratic religious head of the state. In Turkey's ...
Read Full Post
One of Donald Trump's latest contributions to the 2016 presidential contest is an offer to talk with Kim Jong-un, the North Korean dictator who keeps 25 million people enslaved and commands an arsenal that some experts say could have more than 20 nuclear weapons by the end of this year.  "I would speak to him," the presumed Republican nominee told Reuters in an interview. "I would have no problem speaking to him." Such an overture would be a major shift in American policy. No sitting American president has ever met a North Korean leader. Secretary of State Madeleine Albright met Mr Kim's father, Kim Jong-il, on ...
Read Full Post
Oil prices are way down these days. Crude oil prices have fallen by more than $50 per barrel in international markets in the last six months. From $115 in the middle of June, 2014, the price of a barrel of crude oil has fallen to $65, as of the second week of December. On November 27, 2014, the prices took a definitive downward turn when Saudi Arabia – the largest and strongest member of the Organisation of Petroleum Exporting Countries (OPEC) – refused to mitigate production. And since none of the other OPEC nations are cutting back, there isn't a way to eliminate the current ...
Read Full Post
Hugo Chávez, the revolutionary, charismatic, socialist leader of Venezuela succumbed to cancer on Tuesday, March 5. He was 58-years-old. As a skinny-twelve-year-old, with big feet, played with his siblings in the Venezuelan border town of Sabaneta, he must have had hopes and dreams for his future. But who would have had the foresight to imagine that this ambitious boy would grow up to be one of the most electrifying presidents the region had seen? Hugo Rafael Chávez Frías was born on July 28, 1954. He was raised by his grandmother after he and an older brother were placed with her following ...
Read Full Post