One wonders if there's a special hell for those who quickly assign blame to the society's poorest and most vulnerable members in the wake of every catastrophe. A second oil tanker has toppled in Vehari, and locals have been found attempting to pilfer its fuel. This is uncomfortably similar to the situation just a few weeks ago, when over 200 people lost their lives trying to collect fuel from an overturned tanker near Bahawalpur. The victims and their families who beggared our sympathies, got caught in a storm of hostile opinions instead. Most disconcertingly, these opinions were all aired by the society's most affluent and privileged quarters who ...
Read Full Post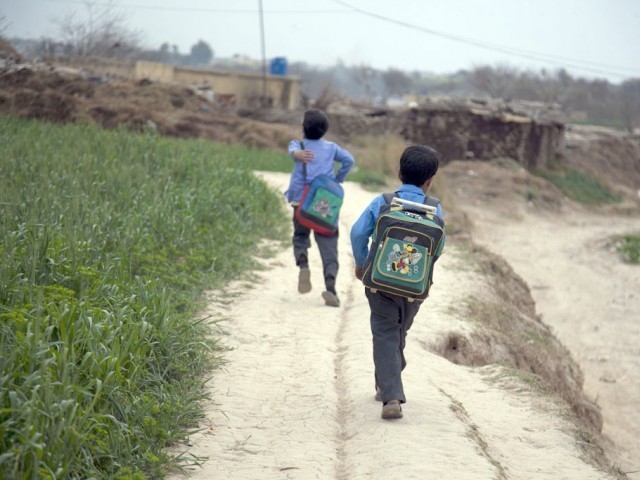 Reading the tale of a 'modern village' Gah, I was amazed at how each word painted a surreal picture of an ideal village. Was this village really in the same country and the same province as my village? Gah happens to be the birth place of the Indian Prime Minister, Manmohan Singh. As a friendly gesture, Musharraf's government labelled Gah as a 'modern village' and what followed miraculously helped to improve the standards of living of the poor people there. Commendably, Manmohan Singh stayed in touch with his roots played a pivotal role in supplying the village with solar energy. Thus, the people of Gah are heavily in ...
Read Full Post
I was 6-years old. Images of a long beard, flecks of spit flying out of an infuriated mouth, and an unforgiving cane had robbed me of my sleep.  I was sobbing miserably, twisting and turning in my bed, in the middle of the night while my-eight-year-old sister tried desperately to console me. My hysteria must have awoken my father, who came in to my room and asked in alarm: "What's wrong, my jaan?" "I'm very scared of Maulvi sahab" came the reply from my quivering lips. My infuriated father probed me and prodded me as to what the Maulvi sahab had done ...
Read Full Post