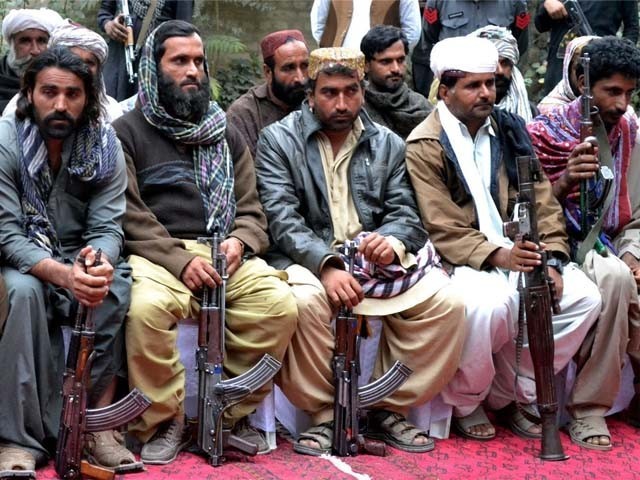 The United States (US) has stated that the Balochistan Liberation Army (BLA) will now be considered a Specially Designated Global Terrorist (SDGTS) group.  BLA has long been blamed for carrying out deadly attacks against its opponents, Pakistan's security forces and labourers from other provinces, but it has been the recent spate of violence which catapulted the organisation into the spotlight. It appears that the attack on the Chinese consulate in Karachi last year and a deadly attack on the Pearl Continental Hotel in Gwadar earlier this year, has led to the US State Department declaring that,  "BLA is an armed separatist ...
Read Full Post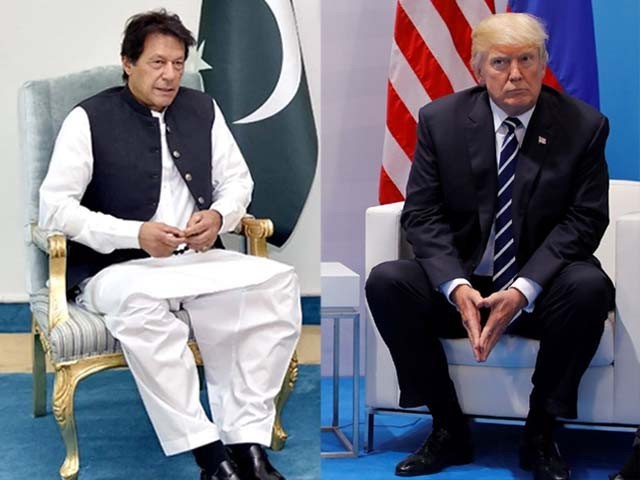 Hoping to assuage strained bilateral relations between the United States (US) and Pakistan, Prime Minister Imran Khan's visit to Washington later this month has been met with enthusiasm from both sides. Despite the initial confusion regarding the visit, the official White House statement highlighted that the focus of Imran's maiden visit will be on 'strengthening cooperation' in pursuit of regional security and peace; its vagueness unsurprisingly echoing previous visits by Pakistan's premiers. What will undoubtedly be of interest is the sight of Imran and President Donald Trump finally coming face to face after their tense exchange on Twitter last ...
Read Full Post
It seems that the United States (US) has ruffled a few Indian feathers by calling out the rise in Hindu extremism in India. On Wednesday, US Secretary of State Mike Pompeo told a distinguished gathering in New Delhi that India should stand for religious freedom. He stated that, "India is the birthplace of four major world religions. Let's stand up together in defence of religious freedom for all, let us speak out in favour of those rights, for whenever we do compromise those rights, the world is worse off." WATCH | "Let's stand up together in defence of religious freedom for all," ...
Read Full Post
The Line of Control (LoC) which divides Pakistan and Indian-occupied Kashmir has been the primary source of troublesome relations between the two countries. Not being an international border, LoC is a De Facto border agreed upon by India and Pakistan and was previously known as the cease-fire line. The security situation across this region has escalated throughout the years, as India blames Pakistan for exporting terror across the LoC. This has been the case whenever an attack has been carried out in India, or for that fact, in Pakistan as well. An important point to highlight would be that two out of three wars ...
Read Full Post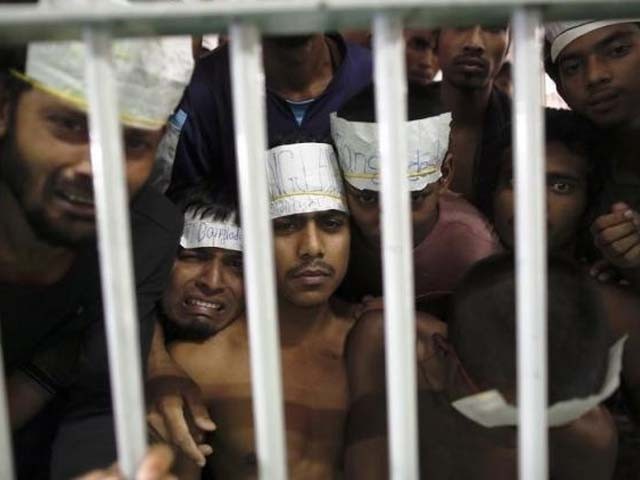 The situation of human rights in Pakistan as recorded by international rights organisations, bodies and agencies has always been grave and continues to exacerbate. In similar news, Pakistan is on the Tier 2 Watch List of the US State Department's Trafficking in Person report for a second consecutive year. The countries whose governments fail to comply with the Trafficking Victims Protection Act's (TVPA) minimum standards are placed on a tier, which is a clear indicator that there is apparently no political will to curb the menace of human trafficking. According to International Labour Organisation's (ILO) trafficking records, the profits from forced labour are estimated to be in the ...
Read Full Post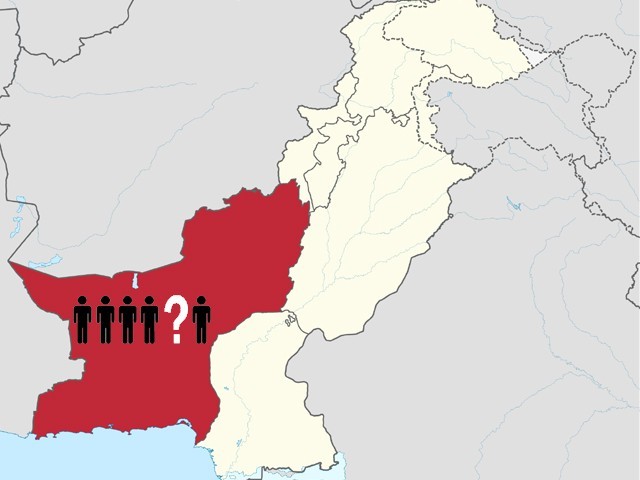 Sabeen Mahmud, a peace activist and founder of The Second Floor (T2F), was shot dead on Friday, April 25, 2015, after hosting a talk on Balochistan. Her guests included the now infamous Mama Qadeer, who was also the most prominent invitee at an earlier talk at LUMS. That talk was cancelled after intervention by the state. The subject she highlighted right before her death, and the manner of it, suggests unusual bravery. It also puts an onus on the rest of us to discuss it more. Obviously, Balochistan is too complex an issue to encompass in its entirety, especially for outsiders. We ...
Read Full Post
The non-issuance of visas to India continues to irk thousands of Pakistani Americans as the former remains hell bent to grind an axe with Pakistanis, regardless of borders or their new nationalities. At the moment, there are an estimated 500,000 Pakistani Americans in the US and the rate of their continually burgeoning numbers makes them the second fastest growing group of Asian immigrants in the US. According to the Pew Research Centre, the entire population of Asian Americans, which includes Pakistanis, is among those in the highest income bracket as well as the best educated in the country. However, despite all the good check marks ...
Read Full Post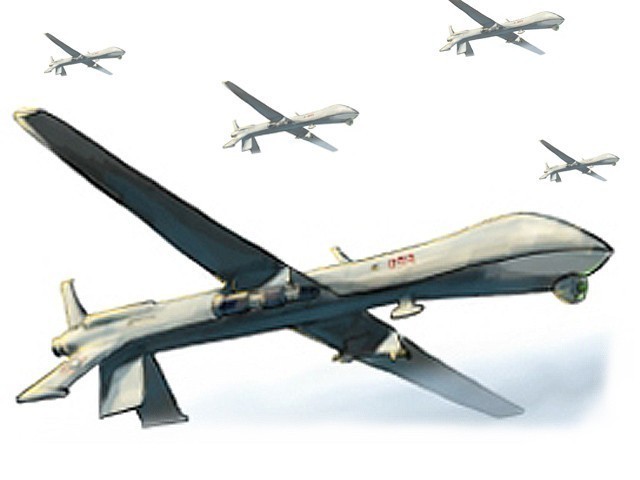 The current surge in drone strikes in FATA has reignited the infamous 'drone debate' and 'Pakistan's tacit agreement' on intelligence sharing with the United States. Only a few months ago, Peter Bergen, a US expert on drones, had revealed that the CIA drone campaign in Pakistan may have finally come to an end. Not only Bergen, but even the current Nawaz-led PML-N government boasted of lobbying against drones and convincing the Obama administration to cease the strikes. Till June this year, one could believe these reports and revelations as there was a long hiatus in predator strikes. However, it was on June 11 when, negating such ...
Read Full Post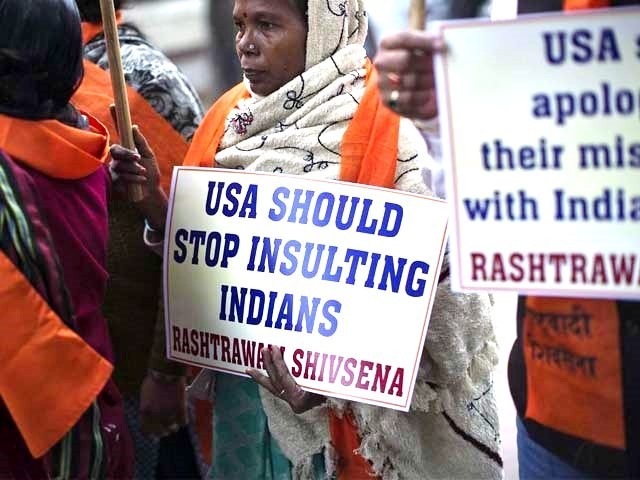 Devyani Khobragade is one lucky, lucky lady.  To say that about someone who is possibly facing 10 years in prison and was arrested publicly in front of her daughter's school over visa fraud, is a bit of a stretch, but hear me out.  Khobragade, 39, is an Indian diplomat living in the United States. She is the deputy consul general in New York and currently out on bail. She is someone Pakistani diplomats should be jealous of. Not because she allegedly made USD100, 000 per year. Not because she gets to live in New York. But because as soon as she was publicly humiliated ...
Read Full Post