Iran-India relations might be about to enter their worst-ever period in modern history, as a result of two very important and uncoordinated moves undertaken at almost the exact same time by the American and Pakistani leaders. Prime Minister Imran Khan just paid his first visit to Iran, where he and his hosts announced that they will enter into a new era of anti-terrorist cooperation. Geopolitical analyst Adam Garrie comprehensively analysed this in his recent piece on this breaking news event. The ball was indeed in Iran's court to stop India's anti-Pakistani Baloch terrorism, like I wrote the other day. To Tehran's credit, its ...
Read Full Post
In what can only be termed a barbaric and inhumane act, 49 Muslims were murdered and another 20 seriously injured in two mosque attacks in Christchurch, New Zealand. The unfortunate victims were offering jummah prayers when they were attacked by a terrorist. Introducing himself as Brenton Tarrant on his Facebook livestream, he went on to telecast the entire massacre live as he stormed into the mosque and shot at worshippers of all ages. He was able to do so for 17 minutes. We are once again at a place where Muslims living in the West are paying the price for rising ...
Read Full Post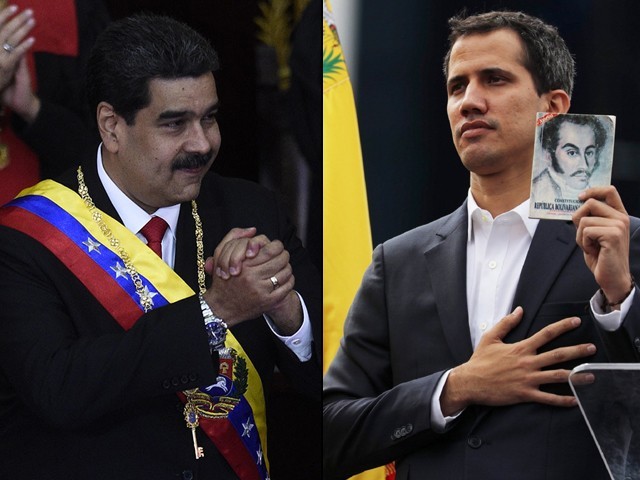 Three days ago, the first United Nations (UN) rapporteur to visit Venezuela in 21 years told British media outlet The Independent that US sanctions on Venezuela are illegal and bordering on "crimes against humanity" under international law. No one in the international media will say it, but sanctions are always the precursor to war. Never mind Washington's barbaric sanctions on pre-2003 Iraq, which are estimated to have killed 1.7 million Iraqi civilians, including 500,000 children. Not many people acknowledge this fact, but before the Pearl Harbour attack during World War II, the US had targeted Japan's rapidly developing economy heavily with economic sanctions, forcing Japan to respond ...
Read Full Post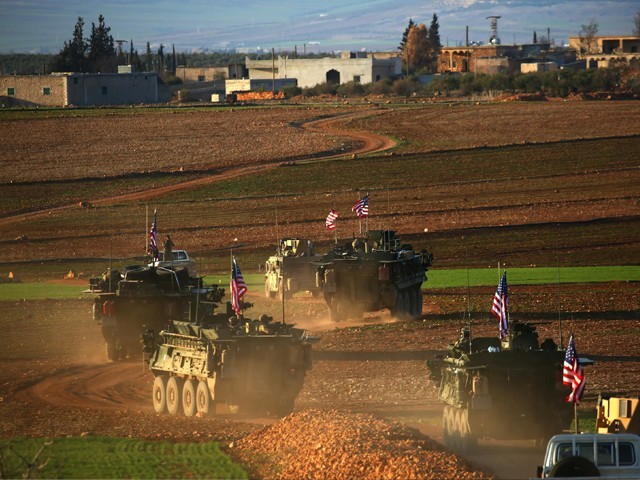 Not too long ago, US President Donald Trump shocked the world when he made the announcement that just this once, the US would decide to act in accordance with international law. The announcement in question was that US troops stationed in Syria would now be returning home to their families. This declaration in turn shocked what has become a war-loving media that never once questioned America's military presence in a sovereign nation to begin with. Not many Americans appear to know this (nor do they appear to care, by some accounts) but the US military has occupied approximately one third of Syria for some time now. Conveniently, the ...
Read Full Post
When US President Donald Trump, in his uncanny political demeanour, announced he had decided to pull out half the US military personnel from Afghanistan, not many people, even within his own defence establishment, anticipated such an abrupt announcement. However, the buck didn't just stop there! Trump further asked Afghanistan's neighbours and regional players, including India, Pakistan and Russia to play an active role in "rebuilding Afghanistan". He is of the view that it is the duty of Afghanistan's neighbours and not the US to fight the Taliban and the Islamic State (IS). However, staying true to his (lack of) ...
Read Full Post
Ever since the referendum took place in 2016, the shambolic aftermath of Brexit has been laid bare for the whole world to see. Following an agreed deal with European Union (EU) negotiators, Theresa May has faced a perilous journey trying to persuade her fellow party members that the deal, as it currently stands, is the best one for the UK. May has faced criticism from the opposition, a vote of no-confidence from her party members (which she survived), and countless to-ing and fro-ing from EU negotiators who are remiss about changing their stance on the Northern Ireland border or on ...
Read Full Post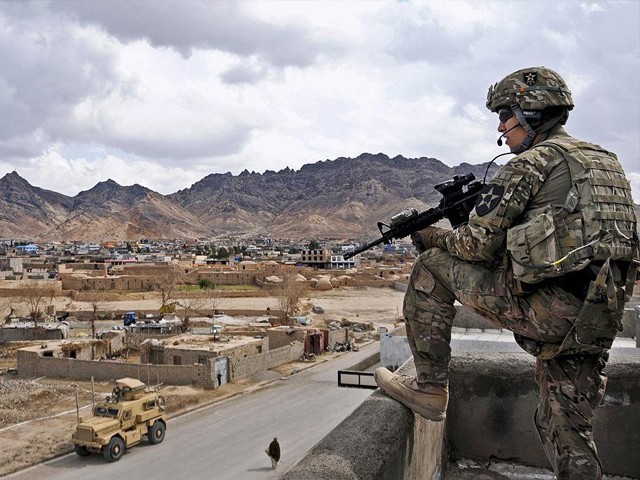 President Donald Trump's shocking announcement that he was first withdrawing troops from Syria, and then Afghanistan, has drawn almost compete outrage from the mainstream media. US Defense Secretary, James 'Mad Dog' Mattis more or less resigned in protest. The Guardian called Mattis's resignation a "bad day for America", describing him as a "voice of reason" in the White House. This is, of course, the same military general who once exclaimed that it is "a hell of a lot of fun to shoot some people," referring specifically to the Afghans.  The proposed withdrawal of troops from Afghanistan has individually been confirmed by a US ...
Read Full Post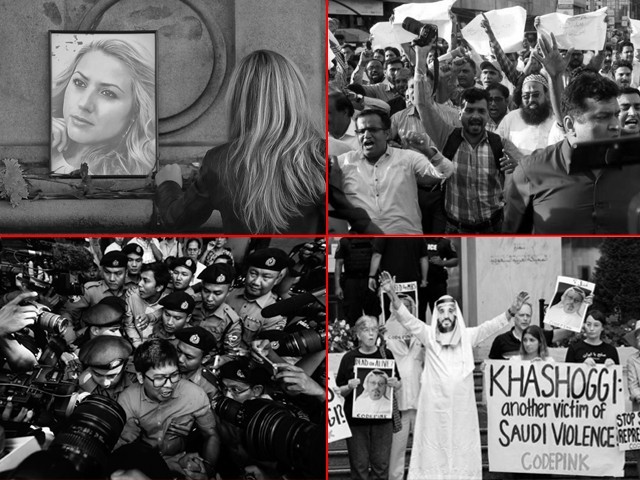 According to the Committee to Protect Journalists (CPJ), a New York-based organisation defending the freedom of the press, 53 journalists have been killed in 2018. Let that sink in – 53 journalists. Syria, Afghanistan, Mexico, Yemen, Israel and USA are the top sites for these deaths. The figure went up from 47 in 2017 to 53 this year. Needless to say, it has been a tough year for the media and its workers across the globe. But what struck me is the high numbers of murders; other reasons for the deaths being dangerous assignments and threats from external forces. Our own ...
Read Full Post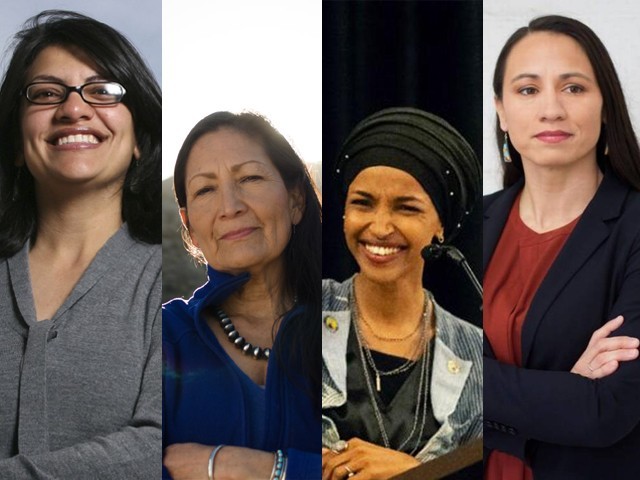 I still remember the night of November 8, 2016, as I waited for the major results of the elections to come in. At the time, I had been in the US for around five years and had started to consider it my home. Owing to the fact I am a person of colour belonging to the Muslim faith, the elections held special significance for me. This was only natural, as before the elections, then-presidential candidate Donald Trump had constantly whipped up hatred against people of colour, immigrants, and of course, Muslims. I identified with all three. But I was not the ...
Read Full Post
On October 27th, Robert Bowers walked into the Tree of Life synagogue in Pittsburgh with an AR-15 rifle and three handguns and committed a mass shooting of worshippers, killing 11 people and injuring multiple others. In a country that has had its fair share of mass shootings over the past several years, this ranks as amongst the deadliest attacks against the Jewish community to ever take place on US soil. The attack took the lives of worshippers, both young and old, including 97-year-old Rose Mallinger, while a Holocaust survivor was fortunate enough to avoid this shooting as he was ...
Read Full Post