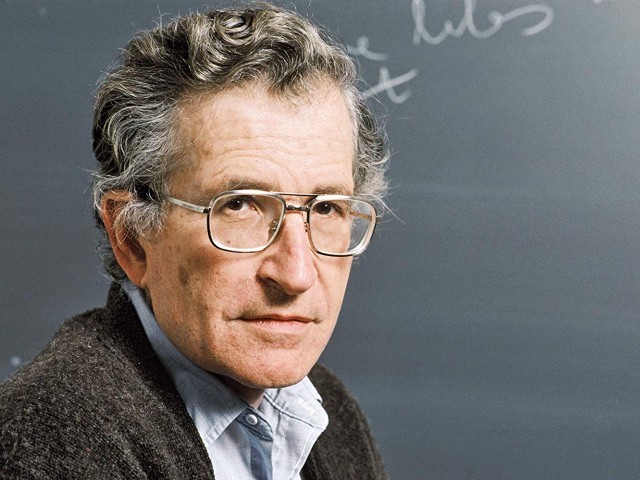 "Professor Noam Chomsky doesn't do documentary interviews anymore." The office assistant told me in her soft tone, pronouncing the alphabet R in a typical Boston accent. She added that they have 500 interview requests already. "Listen. You tell him that I am his biggest fan, and if there is one person out of the 501 who deserves to meet with him, it is me," I retorted. She laughed and before hanging up the phone said, "Alright, I will tell him exactly that." Soon after, I received an email from Professor Chomsky's office confirming the exact date and time of the meeting. Immediately, I flew to Boston ...
Read Full Post
American President Donald Trump welcomed 2018 with the same practice that he has employed almost for the entirely of his presidency – sending out an incoherent tweet. Unfortunately, this time, his tweet sent into frenzy much of Pakistan's arm-chair analysts as well as talking heads from the myriad of shows on television. This was primarily because Trump chose Pakistan as the subject of his ire in his very first tweet of 2018. The United States has foolishly given Pakistan more than 33 billion dollars in aid over the last 15 years, and they have given us nothing but lies ...
Read Full Post
A beleaguered and bleeding Washington continues with its reckless, outrageous and undignified ways under the leadership of President Donald Trump. Meanwhile, the US Secretary of State, Rex Tillerson, fights for his credibility, as his job as the nation's top diplomat is seemingly to rack up miles in Asia. For someone who thinks the utterly untruthful president, and his boss, is a "moron", that's quite a challenge. He's representing the US at a time when the country's image in the eyes of the world is dwindling; with mixed reactions coming from allies and adversaries alike. There is growing uncertainty surrounding the conduct of Washington's foreign policy and ...
Read Full Post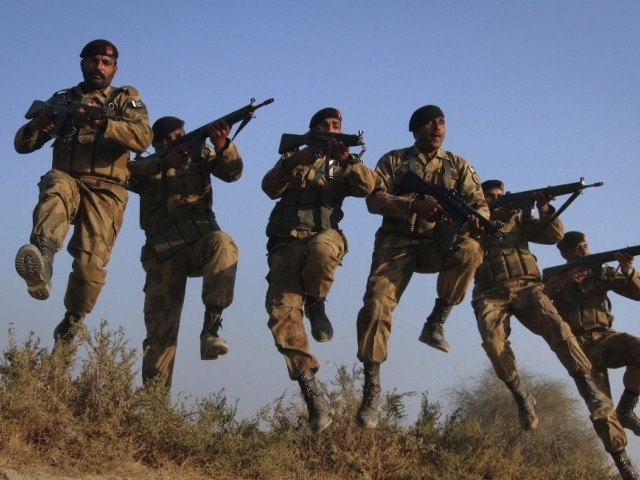 Like millions of Americans, I watched President Donald Trump's speech from my living room on August 21, 2017. It is the third time an American president has addressed our nation on Afghanistan, now the longest war in American history. To those of us familiar with the region, the speech was business as usual, with a few notable changes. But for those Americans with loved ones in Pakistan, the president's speech was a plainspoken warning – fall in line Pakistan, or face the consequences. Taking the speech to its furthest extrapolation, without change, Pakistan will soon face US sanctions. Certainly for Pakistan, clouds are gathering. The Trump administration ...
Read Full Post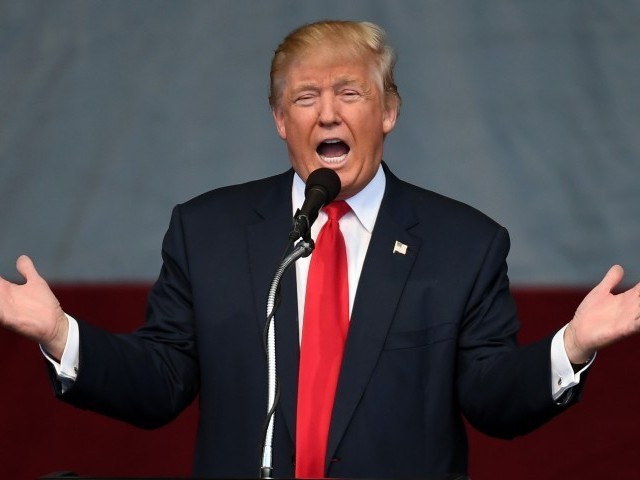 As President-elect Donald Trump's Cabinet takes shape, critics charge that his administration would be the most anti-Muslim and anti-Iranian. Meanwhile, in Europe, Islamist terrorism continues to escalate: the assassination of Russia's ambassador by a Turkish man who pledged allegiance to jihad in Arabic during the killing in Ankara, Turkey; a deadly attack at a Berlin Christmas market and the shootings targeting a Muslim prayer centre in Zurich. This is Islamism at work — the indiscriminate targeting of civilians to paralyse secular liberal democracies. As an observant Muslim woman who repudiates Islamism, I believe the Trump administration, rather than being anti-Muslim, ...
Read Full Post
From discussing Reham Khan's wedding dress and their possible honeymoon destination, to talking about every little detail one can possibly discuss about a wedding, our media has moved on to more mature current affairs. US Sectary of State John Kerry ate a doughnut. He did not just eat a doughnut, he ate a doughnut in Islamabad. There is a difference in the above two statements because the latter is crucial to Pak-US relations and strategic dialogue. Yes, eating doughnuts is central to developing mutually-beneficial foreign policies. A little slice of home here in #Islamabad: @DunkinDonuts to start the day. pic.twitter.com/IOo0wlemTD — John Kerry (@JohnKerry) ...
Read Full Post
Ever wondered why Pakistan is made to play a second fiddle role when it comes to US handling South Asian affairs? It's only been a few months since Narendra Modi took office as India's prime minister but he's already captured the imagination of the West. He's treated like a superstar wherever he goes. His visit to the US back in September this year was a tremendous success. He created a superb rapport with US President Barack Obama and his administration, and won admirers all over the US. Obama is now scheduled to pay a visit to India and attend the Indian Republic Day celebrations in ...
Read Full Post
As a Pakistani, it is safe to be ranting out against drones. However, if you happen to be an international relations graduate, you are often at loggerheads with your patriotism and reality. The question of legality concerning drones is a myriad of crisp talks and writings. The major issues encircling the drone debate, under international law's spectrum, are questions regarding national sovereignty and targeted killings. It is common knowledge now (bless the Wikileaks!) that under the mutual agreement between the then US administration and former president Pervez Musharraf,  Islamabad was obliged to provide the relevant information for the predator drones to ...
Read Full Post